3 Ideas for a Great Geeky Wedding
A wedding should be a reflection of a couple's personality, both as individuals and as a couple. Adding your personal touch to your wardrobe, accessories, or decorations can make your day feel extra special and unique. Some couples have built a bond over TV shows, movies, or books, and having these things represented at their wedding is very special. Here are 3 ideas for a great geeky wedding.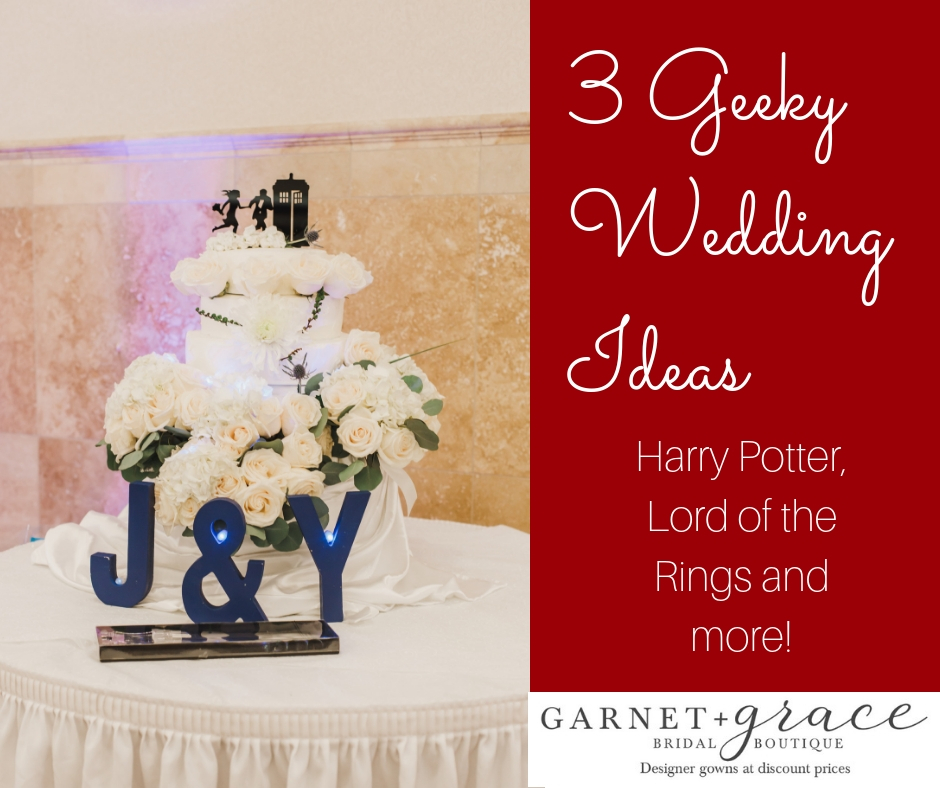 Wedding Invitation: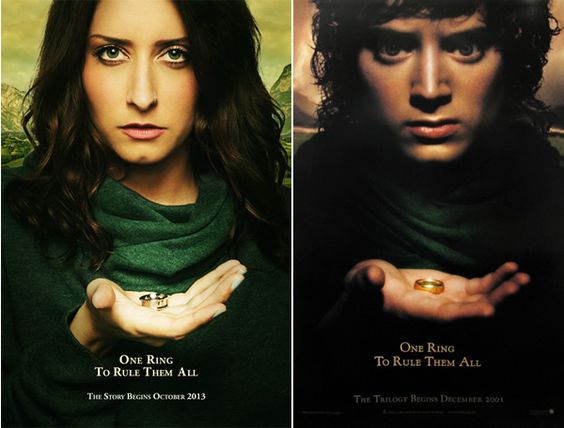 Love "Lord of the Rings"? How epic are these poster inspired wedding invites?! The bride transforms into Frodo Baggins to tell their guest about the epic quest this couple will embark on. Not all wedding invitations have to be traditional–you can always put your quirky twist to them. Remember this is the first thing your guest will see and what will set the mood for your wedding, so let your personality come through. (Photo:  Andres Martinez/Studio Rigby)
Have an Epic Photoshoot: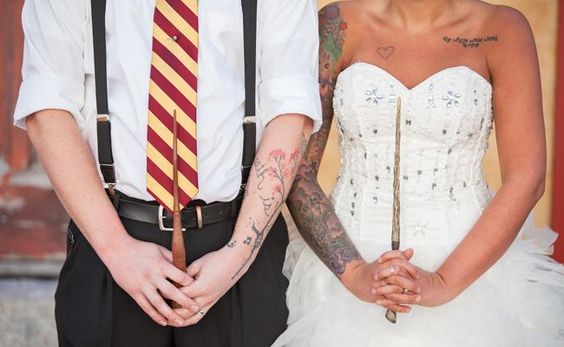 Harry Potter inspired weddings are always so fun and allows for some great photo ops! This couple had a full on Harry Potter wedding and took out their wands for an epic wedding day photoshoot. Don't like Harry Potter? That's ok! (Sort of). Maybe the groom is a huge Star Wars fan, so take some awesome pictures with lightsabers! Props for your photos are so fun and a great way to capture that special moment. (Photo: Mon Petit Studio)
Cake Topper: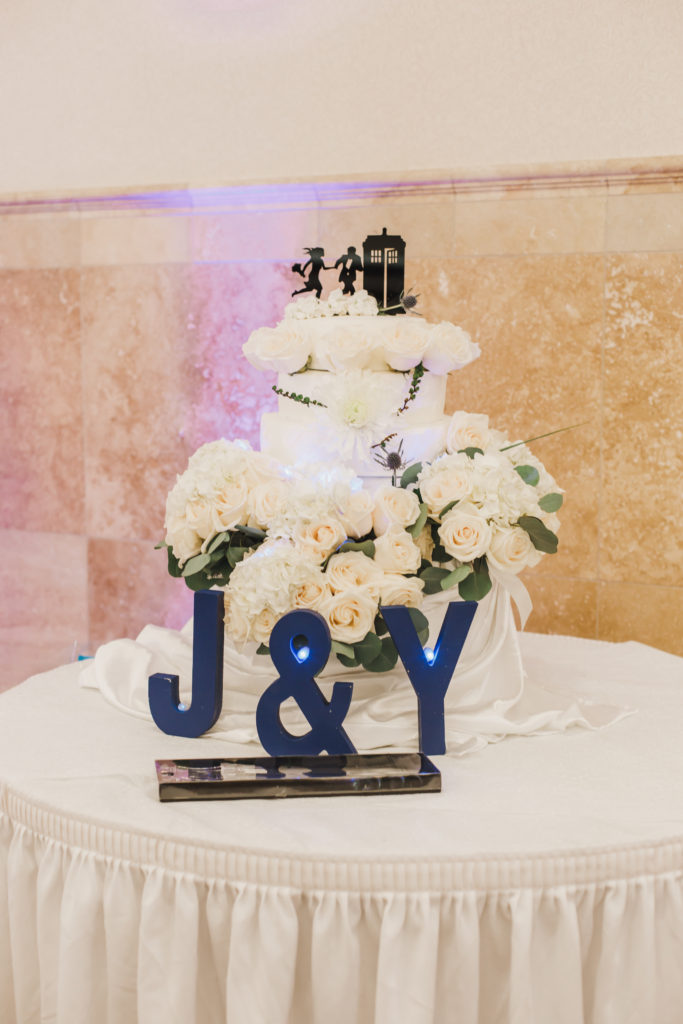 You don't always have to have a full themed wedding. If you want a more subtle way to show your love for your favorite show or book, how about having themed a cake topper? You can always find great cake toppers on Etsy for almost any nerdy accent. This Doctor Who inspired cake topper features the bride and groom running into the Tardis for an out of this world adventure. Best of all, it was our own consultant Yessica's cake topper! (Photo:  https://www.instagram.com/margaritaphotography/)
There are so many nerdy ways to make every couple's wedding day unique. Remember, this is your day and if you want to have a Star Wars theme wedding you can do it!  Showing your favorite nerdy common interest can make a wedding super fun and memorable for everyone attending. These are just 3 ideas for a great geeky wedding. If you're a G+g bride and want to share your geeky wedding accents with us, we'd love to see them and share them, too! Email them to use at talktous(at)garnetandgrace.com.
---