At GARNET + grace Bridal Boutique we sell off the rack wedding dresses for every bride. We have sizes ranging from size 0 to size 30! For brides wondering what it means to buy an off the rack wedding dress, it means that the wedding dresses that you are trying at the boutique can potentially be the bridal dress that you will get married in. There are many pros to buying an off the rack wedding dress. Here is a list why buying an off the rack wedding dress can be beneficial for many brides.
No need to order a wedding dress:
Having a short engagement and need a wedding dress as soon as possible? With off the rack bridal gown shopping you don't have to worry about ordering or shipping times. All you have to do is come into the store fall in love with a dress and you can take it home that day! You also don't have to worry about a wedding dress coming in the wrong size or color or both (it happens more than you might think!). At GARNET + grace we've found brides bridal dresses that have weddings in the following two weeks! Don't stress if you don't have too much time to find your wedding dress, we have your back.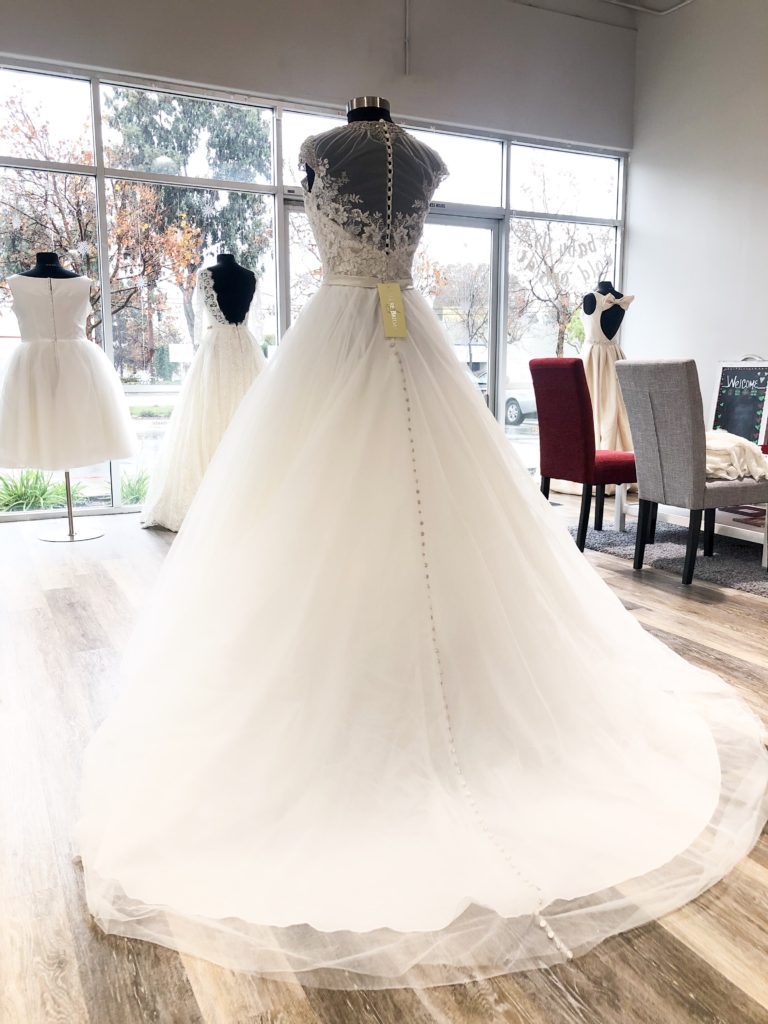 Affordable prices on wedding dresses:
Brides often find that buying an off the rack wedding dress can help them save a bit more cash. Because you're buying an off the rack wedding dress and don't have to pay a shipping fee or rush fee, wedding dresses can be more affordable than in traditional bridal stores. We mostly buy overstock dresses from designers in bulk, so we pay less for them, and then we pass down the savings we get to the brides. You'll be able to buy an amazing wedding dress for a relatively lower price, up to 60% off retail prices in some cases! We know that weddings are expensive, so why not help brides save some money without compromising on the quality of the wedding dress.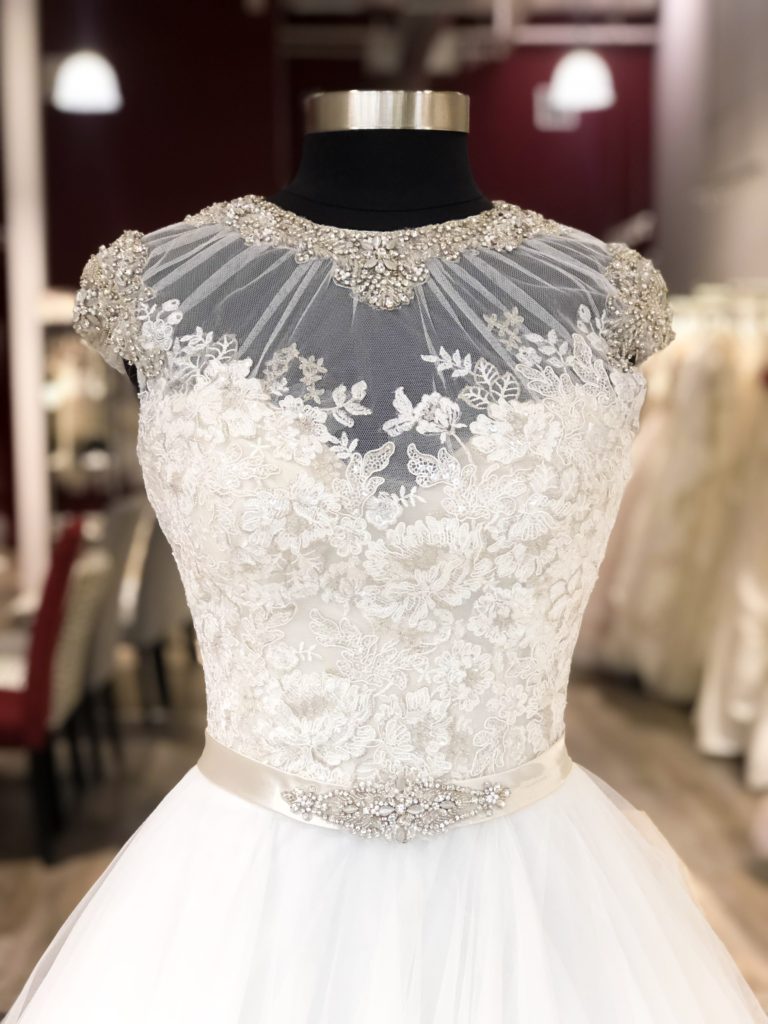 Minimal wedding dress alterations:
When we start helping brides into wedding dresses, we pay attention to size so that we can get the bride into the best possible fit. You'll see exactly how your wedding dress will fit on your wedding day and won't have to guess where alterations will have to be made. Most brides will have to get their dress hemmed, but that's pretty standard in bridal. Of course, if there is a dress that you love and is a size bigger of smaller, we can talk to you about alterations options.
Buying an off the rack wedding dress can be a great option for many brides. Remember that gowns sold off the rack are often one of a kind, so it's important to be decisive. If you think this is a good option for you, check us out! You can book an appointment online or give us a call. We have 2 convenient locations: East Bay in Hayward: 510.363.9857 Los Angeles area in Whittier: 562.315.5581. Book today!