Simple, classic wedding gowns are perfect for customizing with accessories to make the bridal gown fit your personality. We are going to display a few different ways to accessorize the same wedding gown, and it will completely change the feel of the gown to show you all the amazing ways you can make your wedding dress uniquely yours! We'll be accessorizing this fit-n-flare Mori Lee wedding gown in a size 10.
Ready……set…… go!!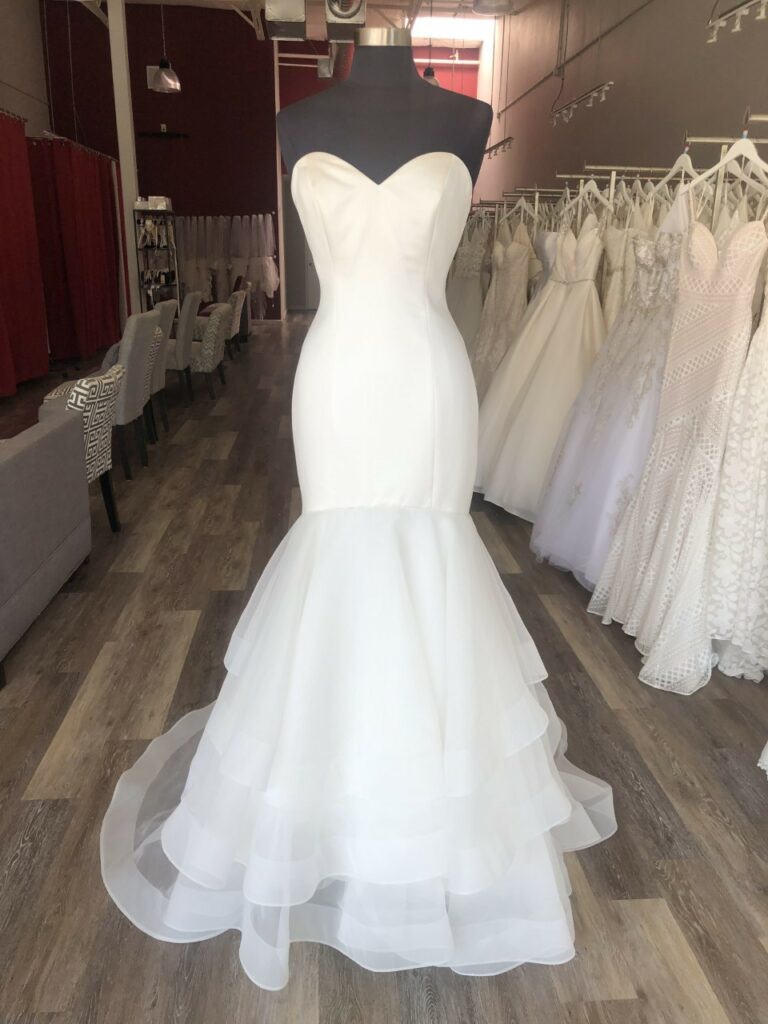 One of our brides' favorite way to accessorize is by adding a beaded belt. There are many different options for belts–thin, thick, plain color, super bedazzled… too many to list! We chose a thick beaded belt that wraps all the way around; it helps to perfectly accentuate the waistline and show off that hourglass shape.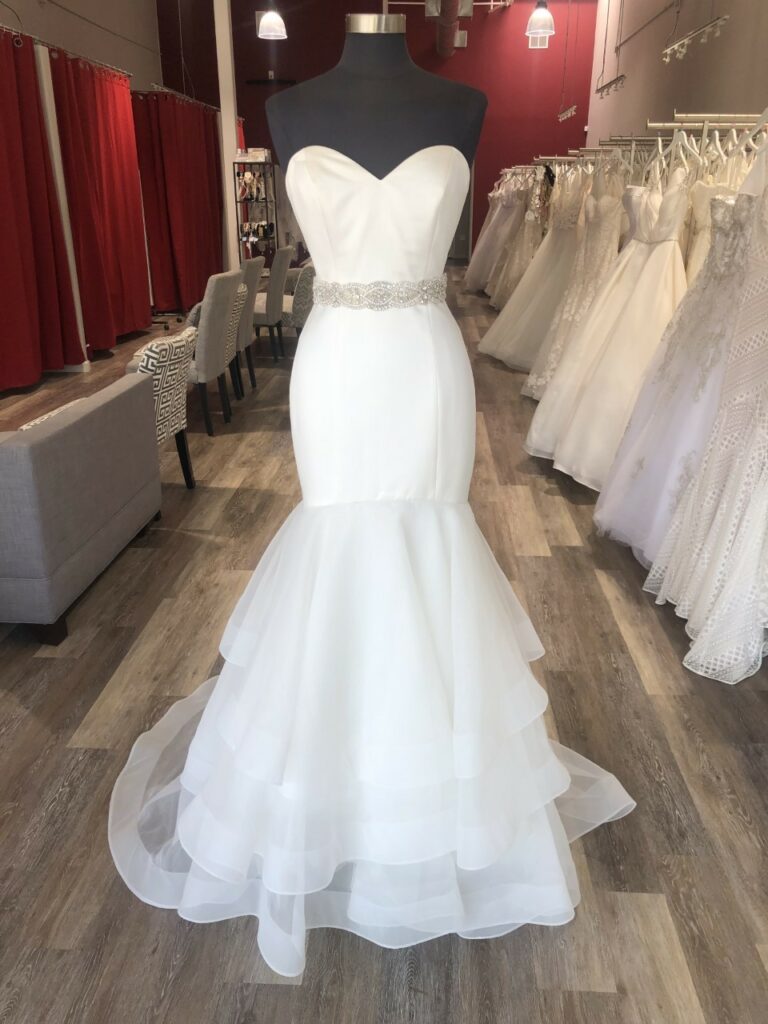 Another way to play up your wedding gown is by adding embellished straps and a beaded neckline applique. Can you even tell it's the same dress? Some brides feel more comfortable in straps rather than strapless because they feel more secure, and why not add beading at the same time?! Adding the neckline applique adds another level of glam, which is perfect for those brides that wants to shine while walking down the aisle.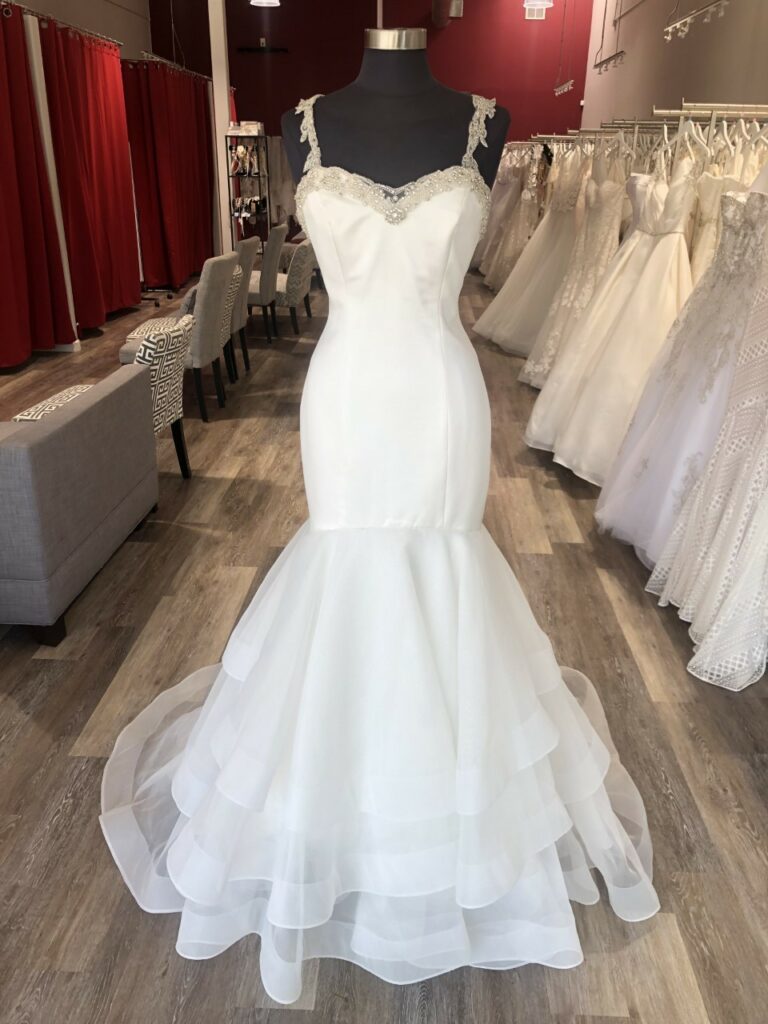 Illusion necklines work great for brides that want a bit more coverage. It's also another creative way to transform your wedding gown and add beading as well. We love how intricate this piece is and the elegance it adds. This is a separate piece that is attached during alterations so no need to worry about it moving out of place when you're down on that dance floor.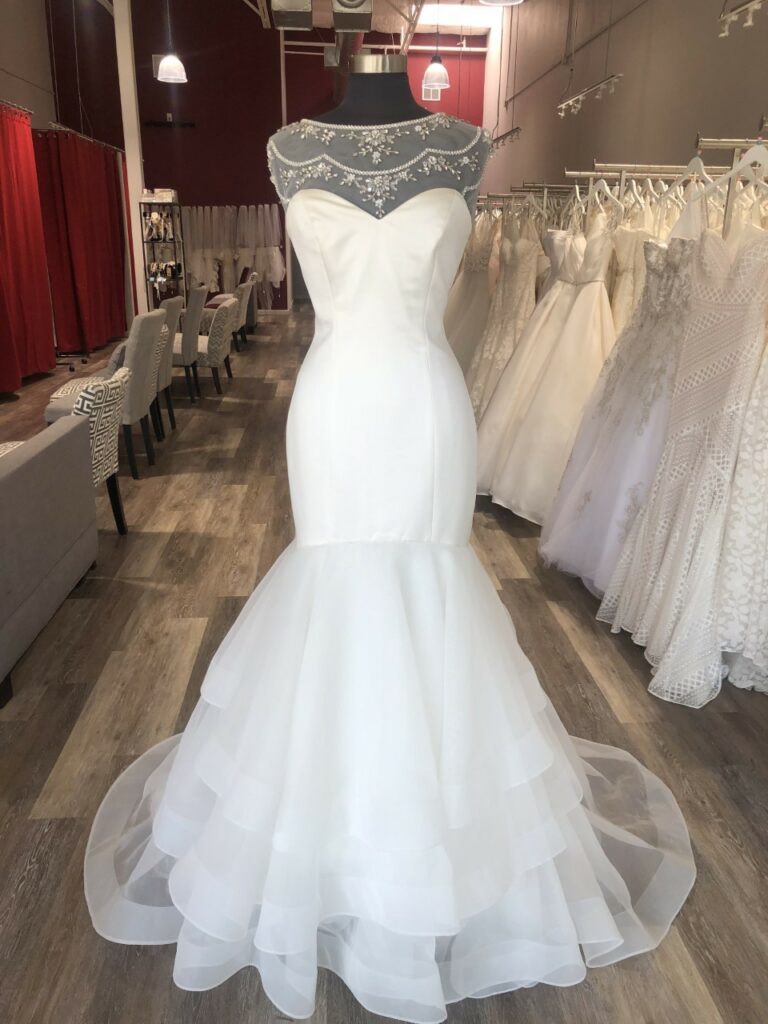 There are so many ways to make your wedding gown your own. Here at GARNET + grace we have stylists that can help personalize your gown using accessories like belts, straps, neckline appliques, cap sleeves, off the shoulder sleeves, shoulder accessory piece and many more!! Why wait–come in and try what style best fit you! Book an appointment online today!