As the world has been turned upside down in the last year, we've had to adapt to a whole new lifestyle! Changes to how we socialize- including everything from how many people we gather with, how we travel, and how we can indulge in food and drink! Of course that all applies for wedding planning as well! Due to Covid regulations, many venues have not been allowing this age old wedding tradition- cutting and sharing the wedding cake! Having your sweet treat to celebrate the couple is still an essential part of any wedding day! Instead of the traditional cake cutting and serving, consider these prepackaged- Covid regulation friendly alternative wedding dessert ideas that double as the sweetest giveaways! Covid restrictions or not, these would be fun and delicious for any wedding!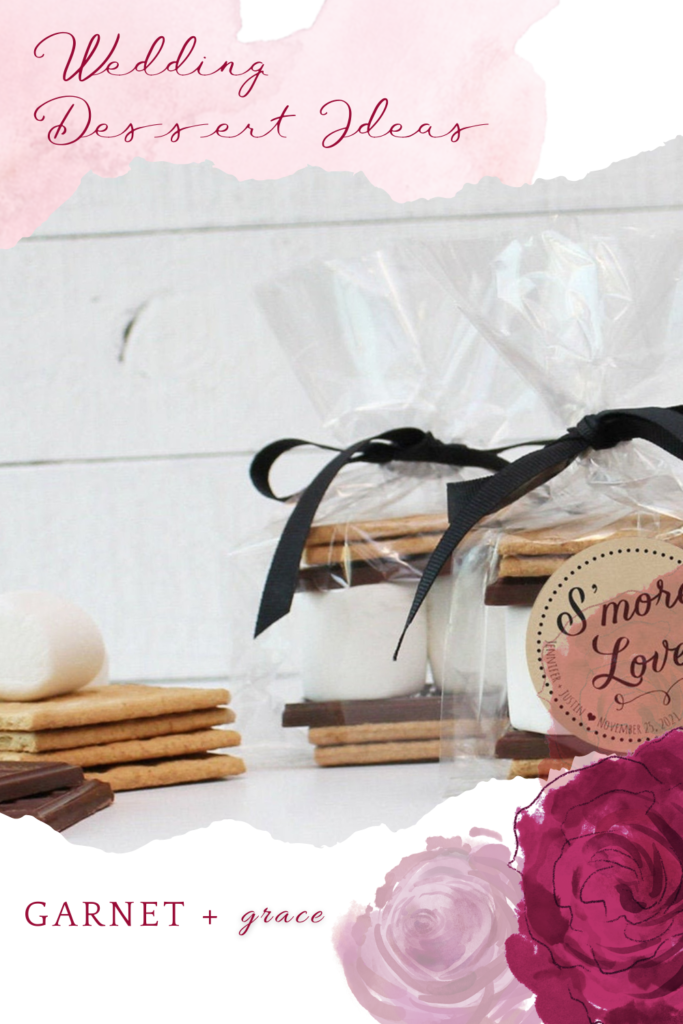 In recent years, cake pops have been "pop"ular treats! What's better than cake that you can eat on the go! Use whatever cake flavor you wish and go crazy with the chocolate-melt shell designs! They look amazing with easy accents like drizzles and sprinkles or can be elevated with intricately piped details. Photo by Cocoa Owl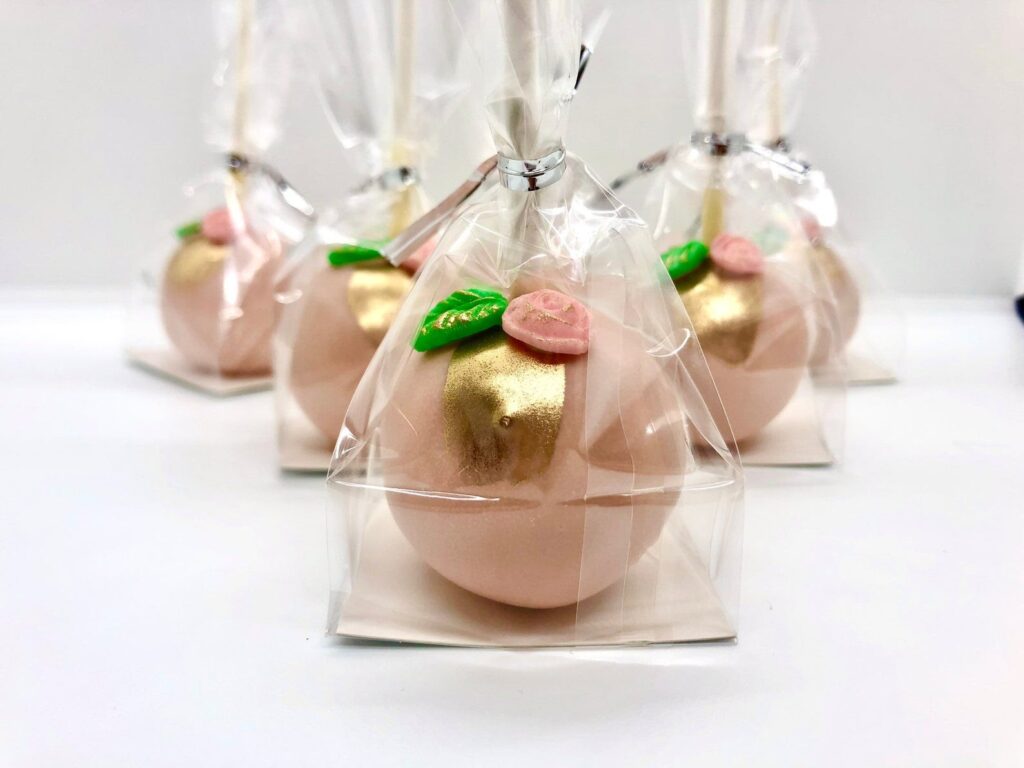 S'mores kits- a no brainer for outdoor weddings! They're also a great-diy project! Pick out some cute boxes, all the essentials-chocolates, graham crackers, and marshmallows and gather your bridal party up to create these fun wedding favors! When your guests arrive back home, they'll have the lovely reminder of your wedding when they sit by the campfire. S'mores kits by The Favor Design Studio Inc.
Custom cookies are sweet to the tooth and sweet sentiments. They are beautiful treats that can add personal touches. Whether the cookies are customized with the happy couple's wedding date and picture or each wedding guests' name, they will definitely be appreciated by each recipient. Custom cookies are often decorated with perfectly piped royal icing and can be ordered by many vendors! Photo by Made About Cakes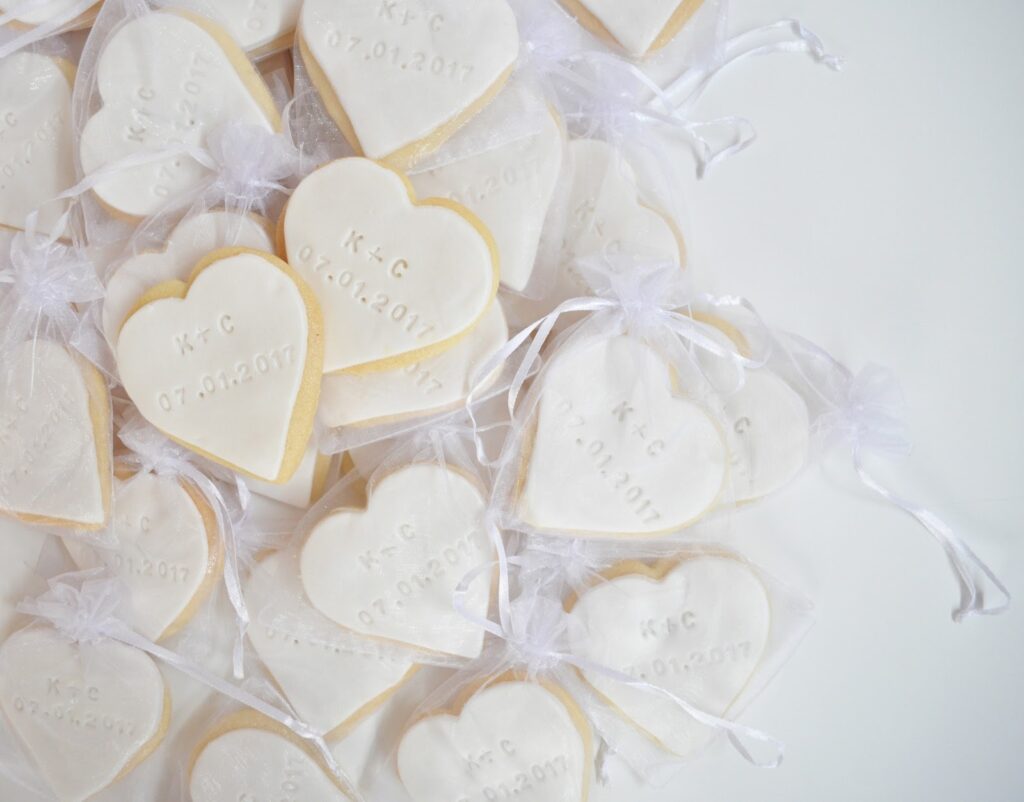 A fun twist to the actual tradition! Mini cakes in cute jars are the perfect alternative to serving the wedding cake. A recent trend in wedding cake design has been the "naked" cakes. Little cakes in jars follow that trend perfectly and pair with the vibe of rustic and outdoor weddings effortlessly! Photo by Tameka's Cakes.
Whichever way you go, any of these alternative wedding dessert ideas will give your special day a "sweet" ending!