The past two years have put a hold on all things wedding. Now with things slowly opening back up, venues are becoming more available. On the other hand, a lot of people couldn't and can't wait for everything to go back to normal, so eloping is the way to go. Honestly, eloping is super intimate and romantic. The idea of running off with a significant other and making it an intimate moment seems very fun and exciting. The hardest part is finding the perfect elopement wedding dress. There are so many styles to chose from when looking for the perfect wedding dress to elope in. Here are some of our bridal stylists' favorite wedding gowns to elope in!
Our first favorite wedding dress to elope in is a simple fitted wedding dress. As a sucker for romcoms, we picture Jennifer Lopez in Wedding Planner in her crepe wedding dress. We love simple, clean crepe for a simple courthouse wedding, especially since our City Hall in San Francisco, California, is beautiful. The grand stairs here leave a great opportunity to take pictures with a long train. Simple, yet still traditional which allows this wedding dress to stay timeless. Glam it up with diamonds, or dress it down with sneakers, eloping with your loved one will feel special in a simple crepe gown.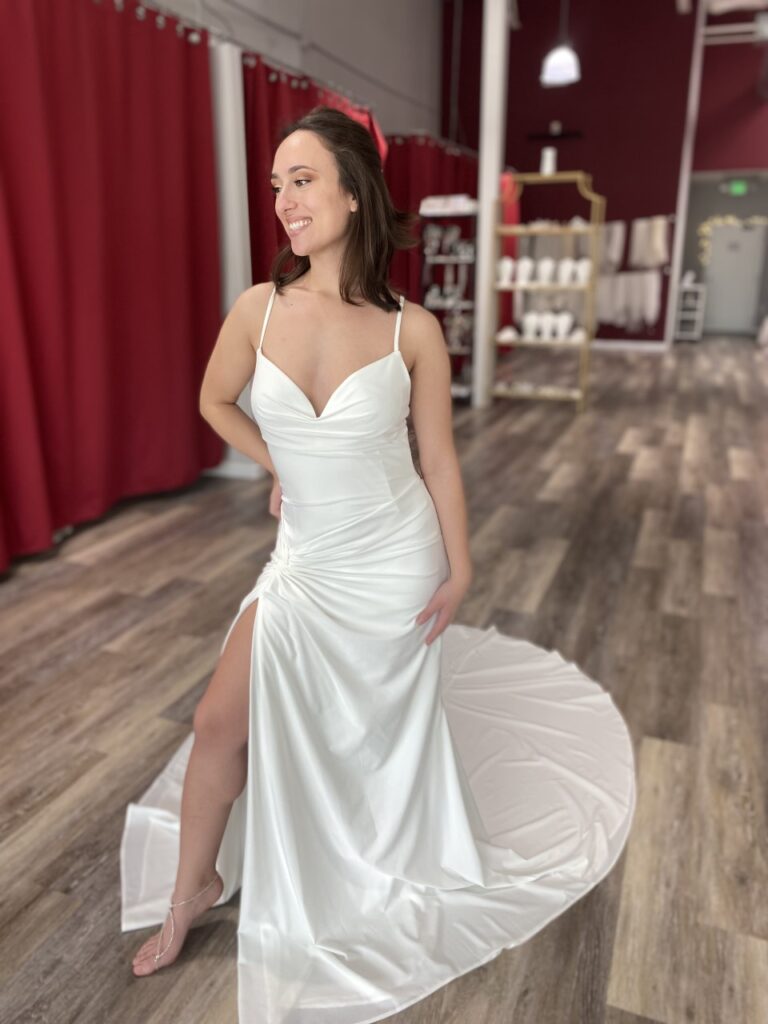 No matter where or when, your wedding day is still a big day. Our next favorite is a small ballgown wedding dress with lace detail. The reason why we love a relaxed ballgown for getting eloped is because you get to take awesome pictures of you and your significant other dramatically running off together. Becoming one unit with another person is a big day and you should be able to go as full as you want. Some brides always dreamed of the princess fairytale, and your venue should not stop that from happening.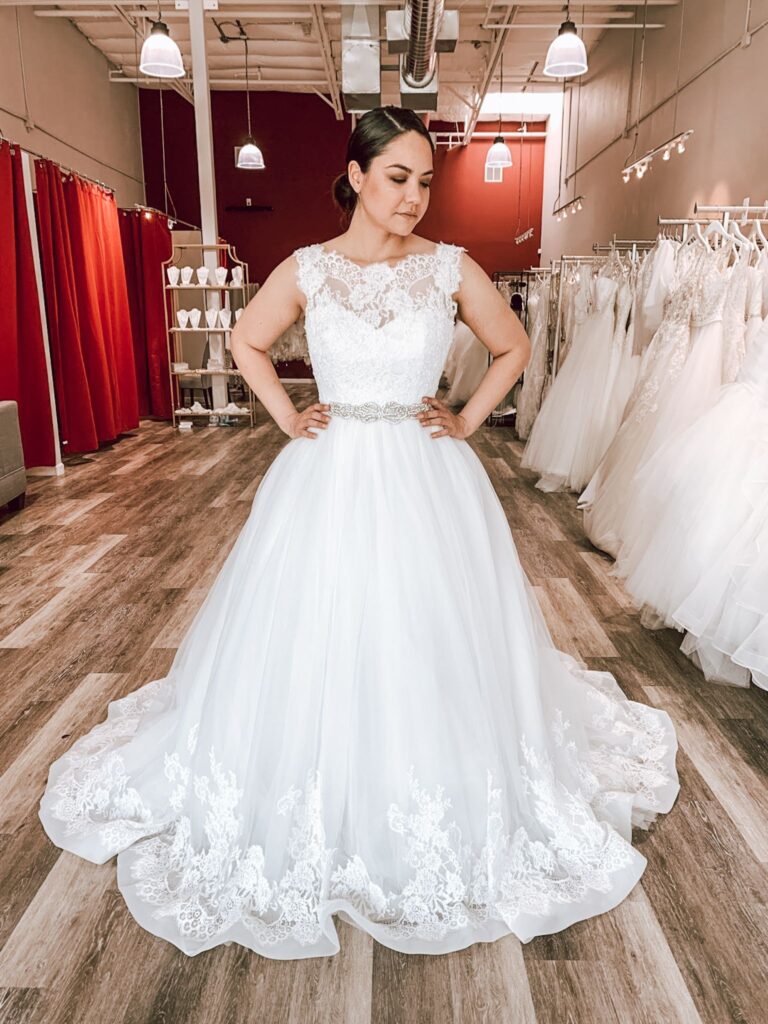 Summertime has rolled around the corner and some brides are looking to bring that garden feel to city hall. A lightweight dress that still has flow would be an a-line wedding gown. Not only an a-line, but a blush aline wedding dress! Summer is all about fun colors and what other way to do that than to bring the fun into your wedding gown. Growing up I always thought I wanted a traditional white wedding gown until I put on a colored wedding gown in fell in love. It caught me off guard when I fell in love with it because it was not what I imagined at all, but sometimes that's how you know it's the one. It gave me the feels and I couldn't resist them.
As mentioned before, your wedding day is what you make of it. If you want timeless you can wear a clean look, if you want glam go for that ballgown. I hope the readers reading this know that the venue doesn't decide the dress for you. It's about you and your Fiancé. Find the best elopement wedding dresses at our discount bridal stores located in Hayward, California and Whittier, California. Book online and save 50% on select wedding dresses during our huge wedding dress sample sale May 14 – 28!