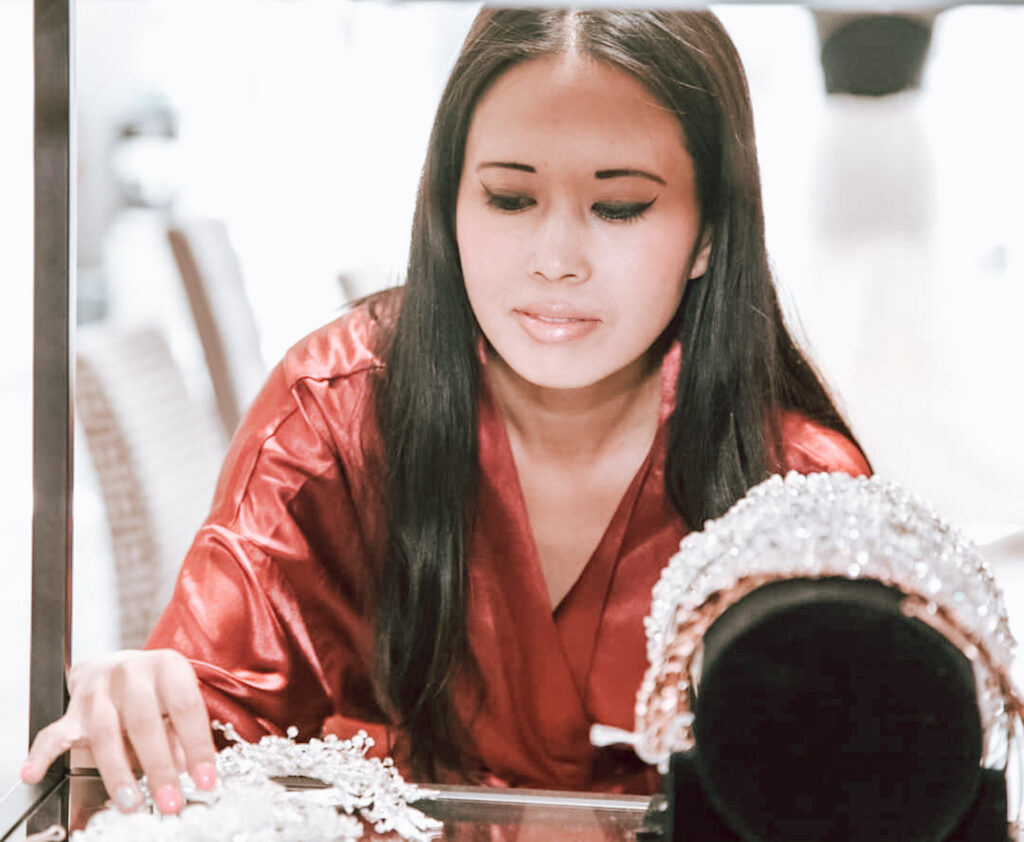 GARNET + grace believes that all brides deserve a designer wedding dress and boutique shopping experience without the high prices found in other local bridal stores! Co-owner Bob's wife Wendy was a Bay area bride shopping for a bridal gown and was surprised by the high cost of bridal gowns in East Bay bridal boutiques.
GARNET+ grace delivers the same style wedding dresses for way less by working with wedding dress designers to purchase overstock and recently retired styles in bulk and then passes on the savings to you.
And the name? Well, Bob honored his wife by naming it after it her – Wendy was born in January with the birthstone of garnet, and her nickname, albeit ironically, in high school was "Grace".
Our off the rack bridal boutiques stock over 500 one of a kind, new wedding dress in each location (Whittier, California and Hayward, California). Brides on a budget still receive one on one service and find a beautiful off the rack wedding dress priced $999 – $3500, with a payment plan available. Book your visit today!
Learn more about us: