Mermaid wedding dresses allow brides to highlight their beautiful curves! They are fitted at the bust, waist, hips, and thighs and have a dramatic flair out at the knees. This figure-flattering silhouette originated in the earlier part of the twentieth century and became popularized in 1950s Hollywood. It has since stayed a high-fashion silhouette and has made its mark as a staple for formal occasion looks starting in the 2000s. What better silhouette to embrace your femininity?! Take a look at these stunning mermaid dresses on sale at our Hayward, California and Whittier, California bridal stores!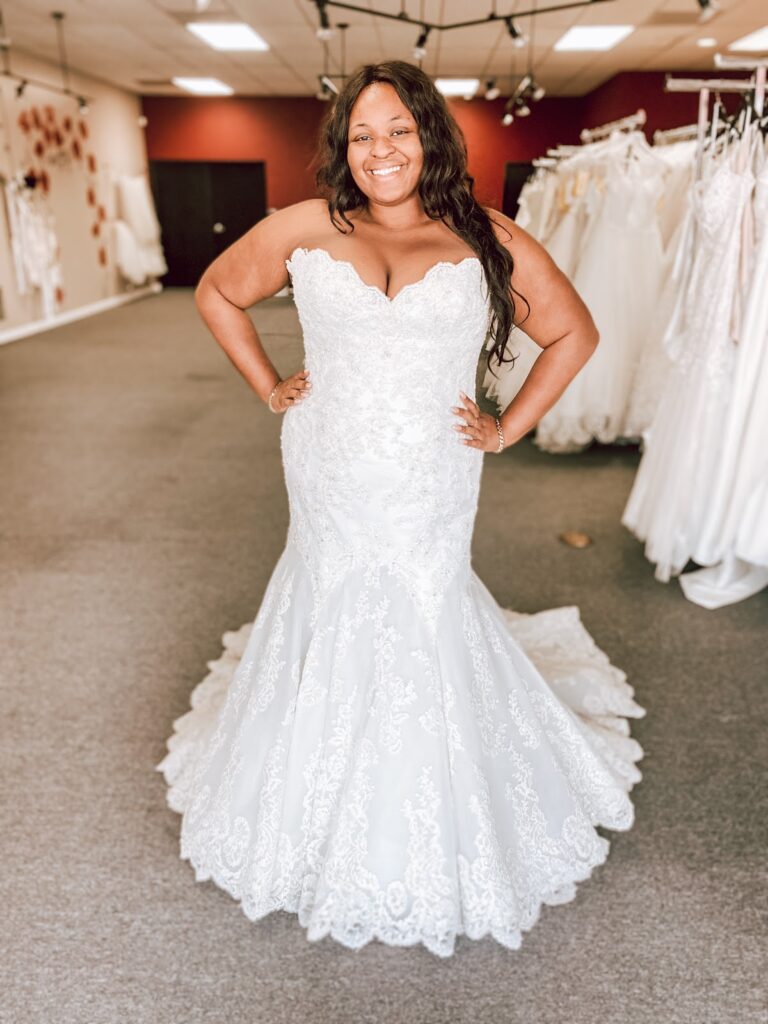 This plus size lace mermaid wedding gown by Enzoani is a show stopper! It has embellished lace throughout with the prettiest scalloped trim details. It is available in a size 22 at our Whittier, California location for $2800.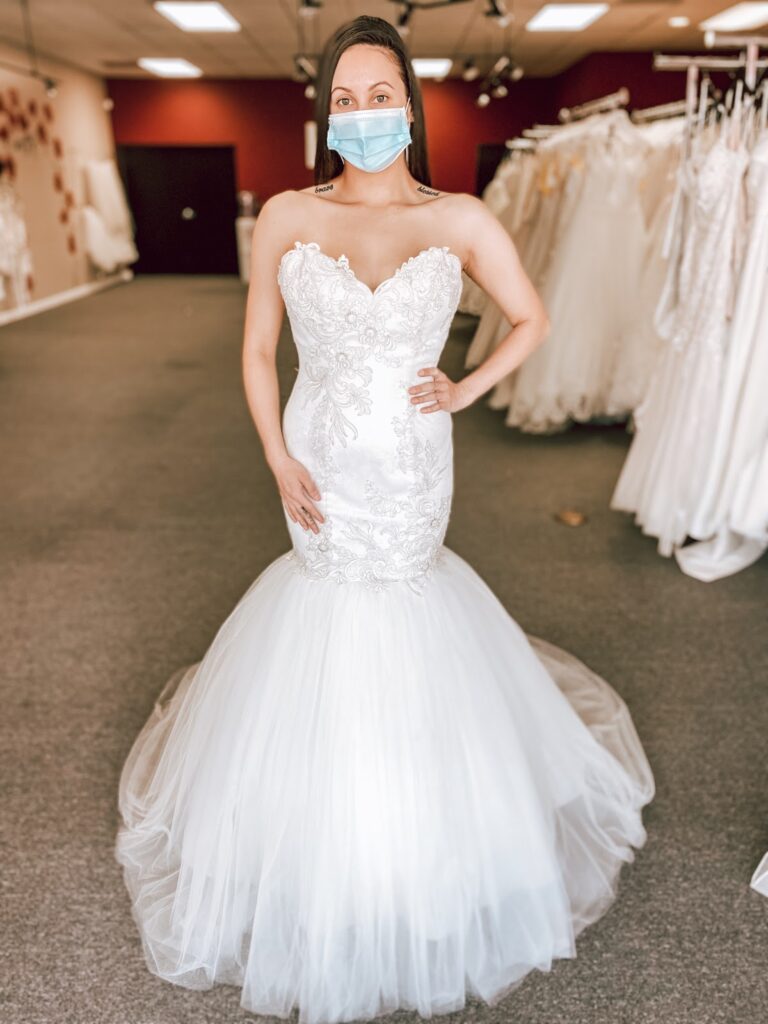 We love this metallic lace embroidered mermaid wedding gown with amazing tulle skirt! Find it at our Whittier, California bridal store in a size 8 for just $899! Loking for a cheap wedding dress? Stay tuned for our huge wedding dress sample sale!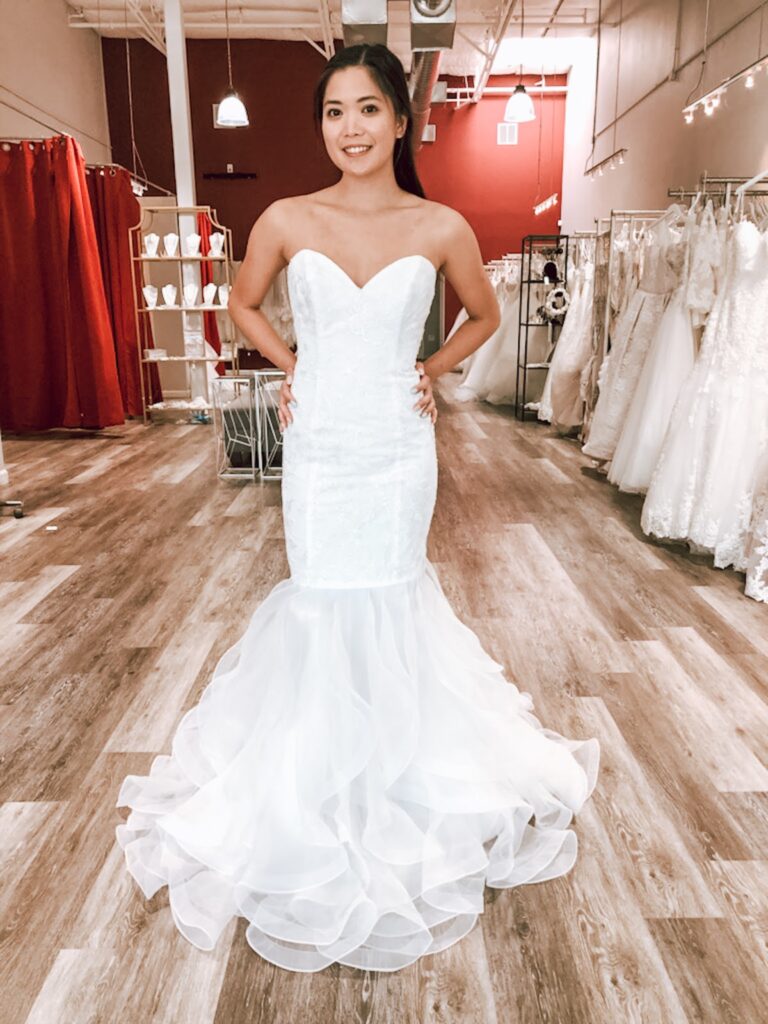 This beautiful mermaid gown is a size 2 only $599 in our Hayward, California bridal boutique during our one a year wedding dress sample sale! She has the perfect sweetheart neckline on a lace dress and it finishes off with a fun chiffon ruffle skirt.
For more amazing mermaid wedding dresses on sale, visit our Whittier and Hayward, California stores during our annual sample sale July 17 025, 2021!