For our beautiful brides shopping in 2023, a new wedding dress trend to keep an eye on this year is fringe. Fringe has made a comeback in our day-to-day outfits with fringe on the sides of our skirts, fringe on our jackets, and even fringe on our handbags. Don't be surprised if you're tempted to try on a beautiful wedding dress with fringe along with gorgeous beaded detail, your favorite lace, or glitter. Here are three of our favorite fringe wedding dresses!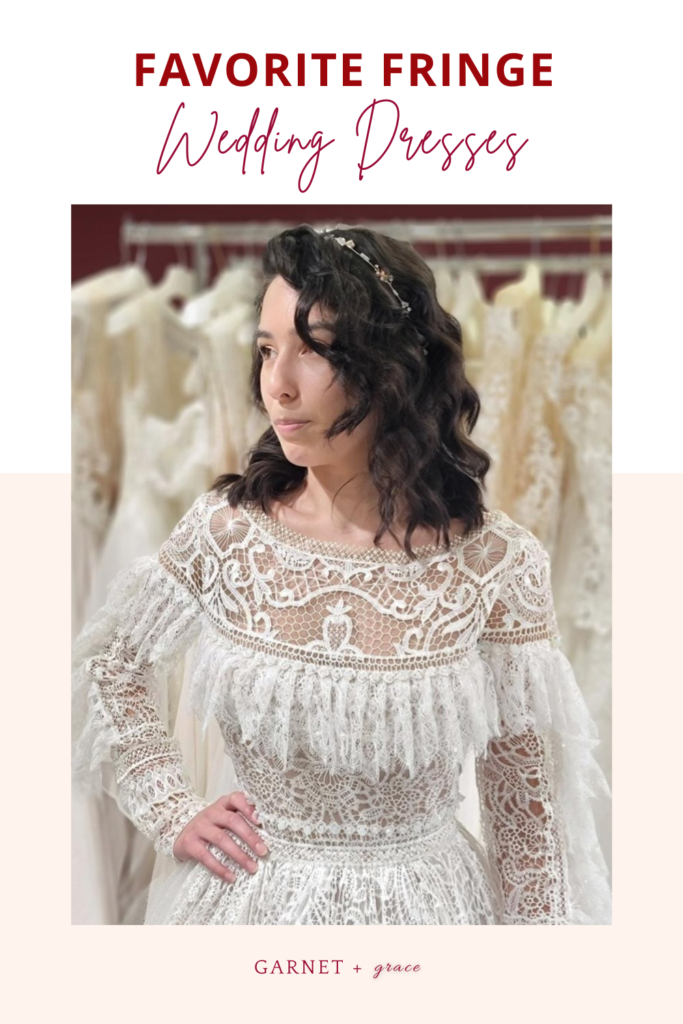 Fringe isn't just for the bride who likes to keep things boho and rustic. On a simple wedding gown, it will be the perfect accent for your intimate, simple wedding. Add a whole lot of sparkle and it will be the life of the party at your very glamorous wedding. The best thing about fringe is that it goes with any kind of wedding and every kind of bride, so long as she is free-spirited and fun-loving.
So why fringe? Why is this trend coming back? Because fringe is all about freedom and movement.  We've been stuck in the house and worried about what's outside for so long and 2023 is going to be the year of free-spirits. Fringe helps keep us fluid and flirtatious with the outside world. It's always moving on our bodies and helps us make sure we never stand truly still.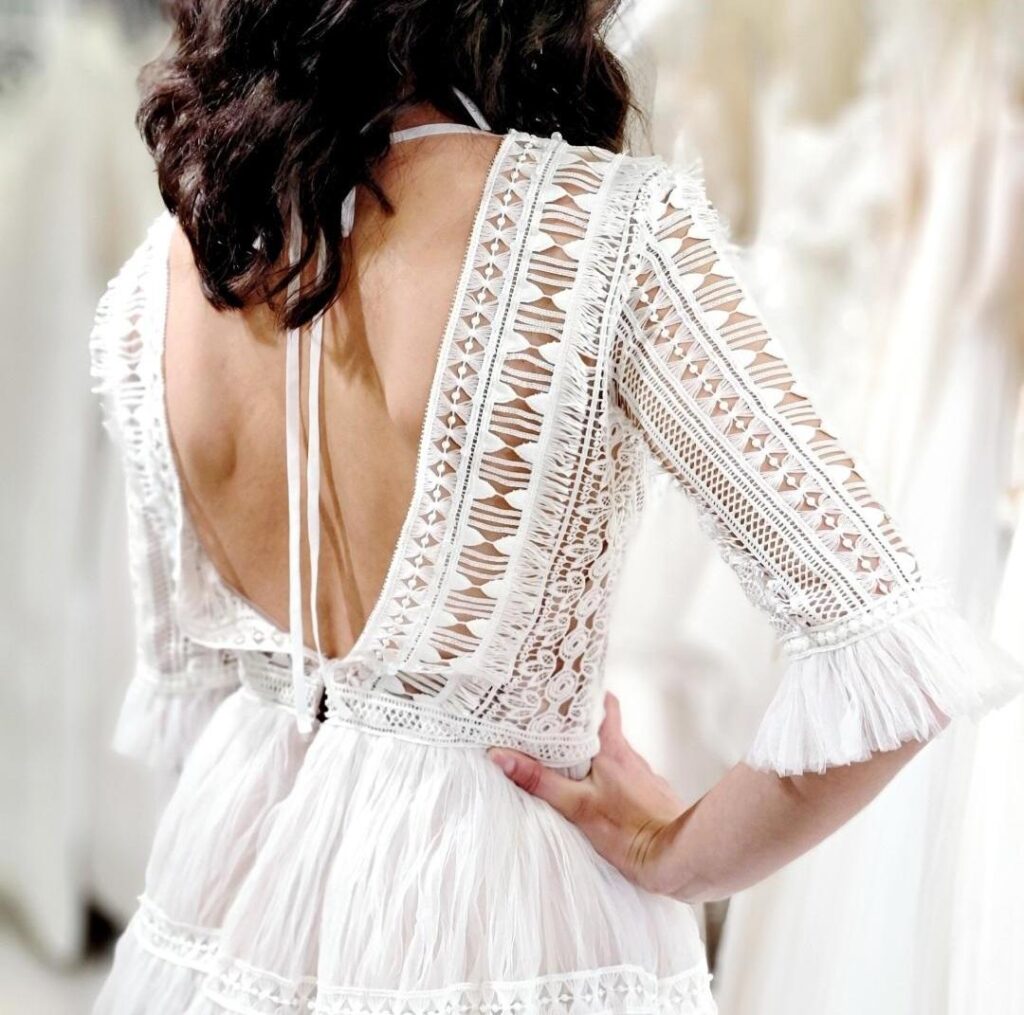 Fringe on wedding dresses helps us extend ourselves into the environments around us. As a bride, you deserve to take up as much space as you want, since you are the center piece of this special day. Here are some of our favorite fringe wedding dresses from our Whittier, California bridal store.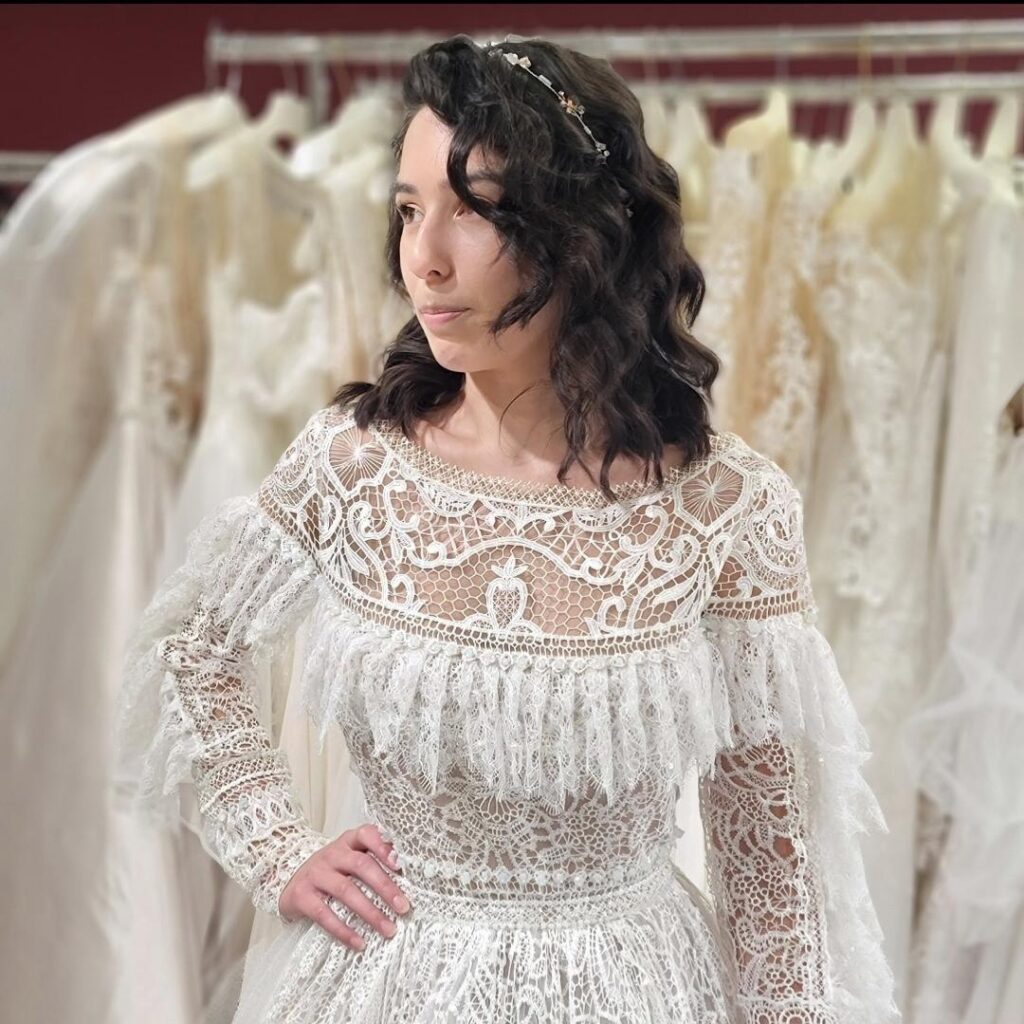 For those brides who are filled with energy, love to move around, and dance the night away, wedding dresses with fringe may be the style to look into when shopping for your dress this year. It's the perfect piece to bring out your bright and beautiful energy. If you're looking for a cool wedding dress with fringe, book your wedding dress shopping appointment at GARNET + grace Bridal Boutique and find a unique off the rack wedding dress today!