There are so many common wedding themes, or wedding vibes, that we're accustomed to attending. We've seen rustic weddings, boho weddings, glamorous weddings, elegant weddings, classy weddings, and so many more. But in 2023, this generation of brides would like to bring on the romance to their favorite period of time; the era of 2000's romantic comedies. This is trend is Romcom Core wedding dresses.
In this day and age of finding the perfect partner to spend your life with, we often long for how easy, yet delightfully dramatic, it was to fall in love in the early 2000's. There were soft pastel dresses in front of old bookshelves, gentle rivers with stone bridges and beautiful flowers in a city park, neon party dresses under color changing lights on a crowded dancefloor, high ponytails with big accessories, and ivory wedding dresses with an extra added pop of color. We also cannot forget a mountain of rhinestones.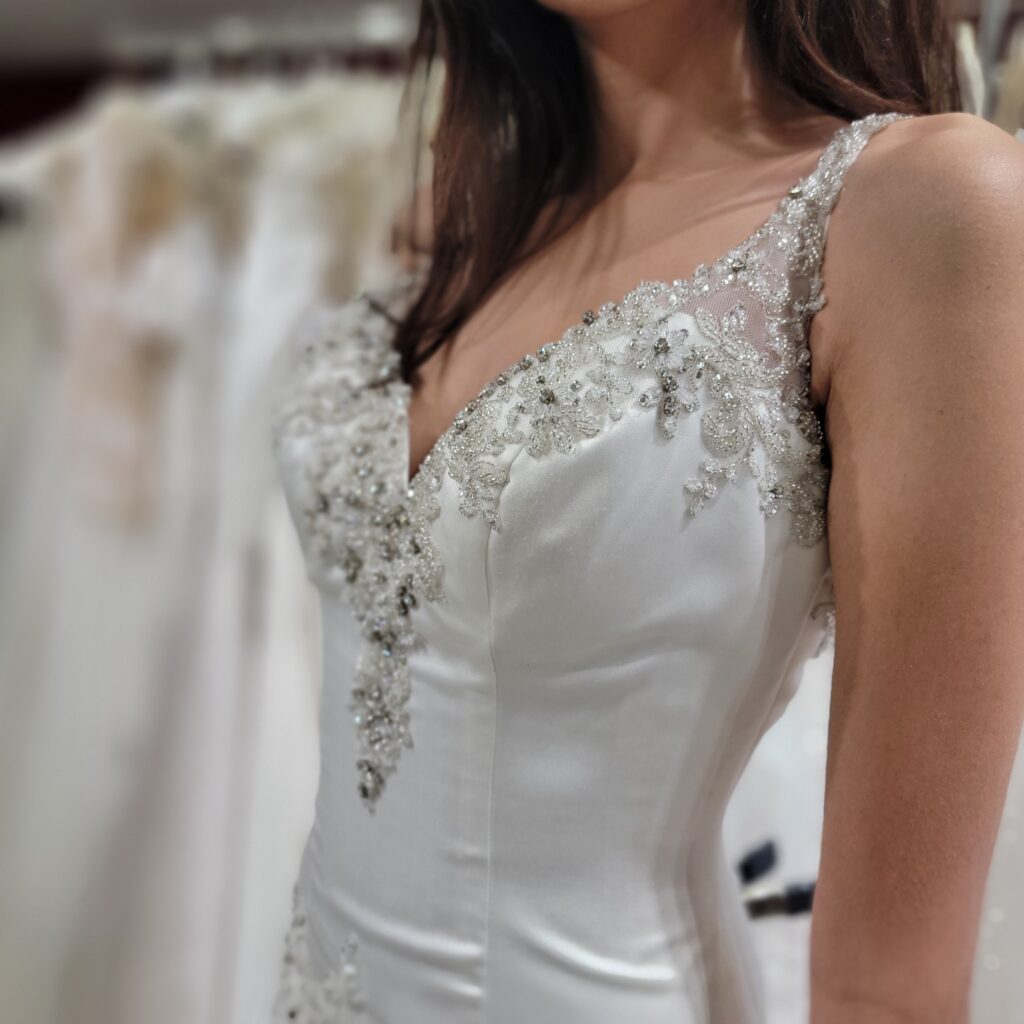 Brides want to feel that main character energy when they step down the aisle, like they are at the center of their very own romantic comedy coming to a very happy end, just like they always dreamed of when they were younger. What better way to encompass that feeling in a wedding dress that's covered in rhinestones, with a sparkle that puts all eyes on you. We're in love with this super beaded sheath from our Los Angeles, California area bridal store. WIth godet pleats, it's the perfect embodiement of a romcom core wedding dress!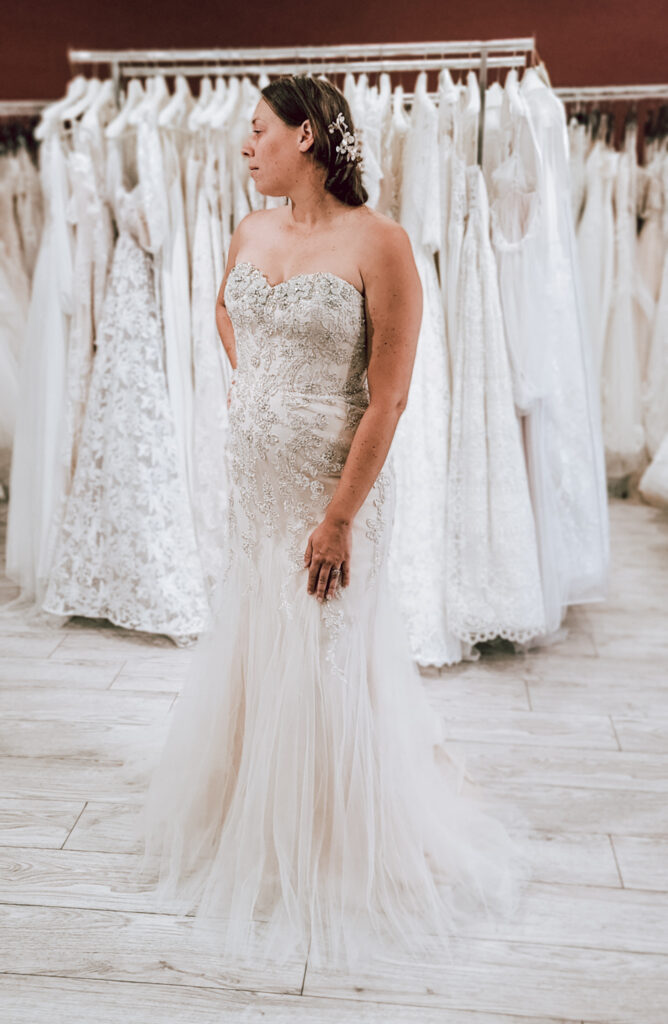 Rhinestones are gemstones made from crystals, glass, and acrylic that are designed for that maximum sparkle effect under the light. wedding dresses come in all silhouettes and sizes and are designed to bring out that special sparkle that's already inside you. Be the star that you truly are in a dress that shines brighter than all the other stars in the night sky. There is no better chance to feel special in sparkle than on a day that is truly all about you and how loved you are.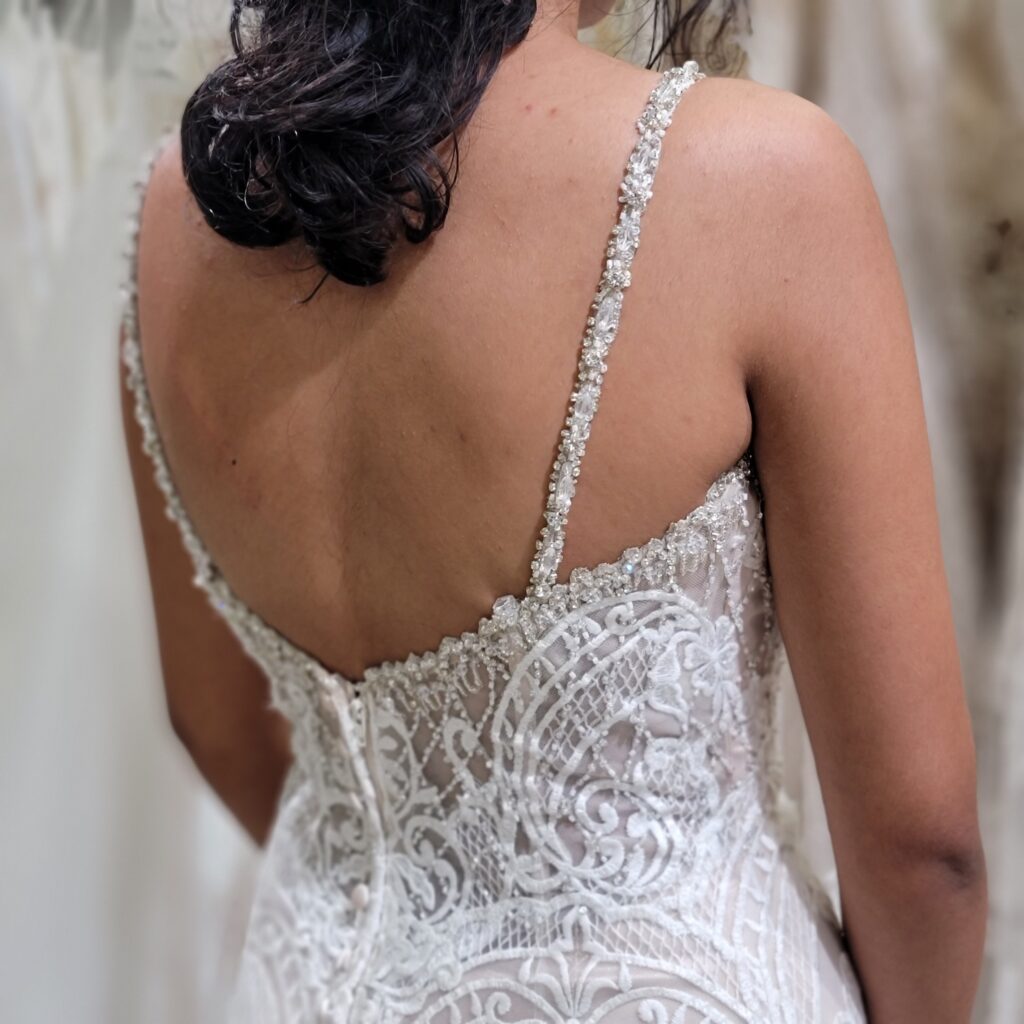 If you love romantic comedies and the idea of sparkle on your wedding dress, visit our Whittier, California or Bay Area bridal boutiques to find a brand neww wedding dress up to 60% off retail prices. Book today and save on your wedding dress!