We love all of our brides that walk through our doors at GARNET + grace Bridal Boutique. Helping them find the perfect wedding dress and celebrating with them is such a special moment for us. We strive to not only be a bride's stylist but to create a fun and trustworthy relationship with them. We are so thankful to be able to help as many brides as possible. Because we are so thankful, we have created a referral program for our existing brides and future brides. Here's more information about our wedding dress referral program!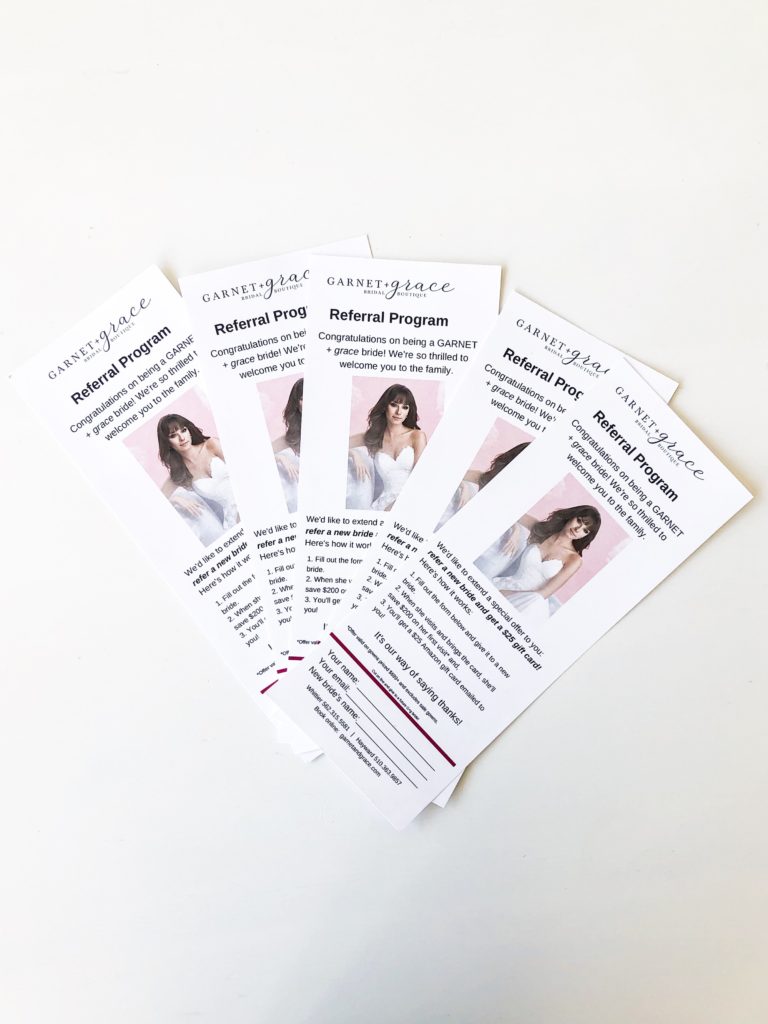 Here's how our bride referral program works: When the bride comes in and purchases a wedding dress from us she will receive a referral card. The bride will then fill out the card with her info and pass it on to a new bride. When the new bride comes in for her bridal appointment she will bring the card with her and this is where the savings start! Not only will the new bride get $200 off on her first visit, the bride that referred her to us will also receive a $25 Amazon gift card!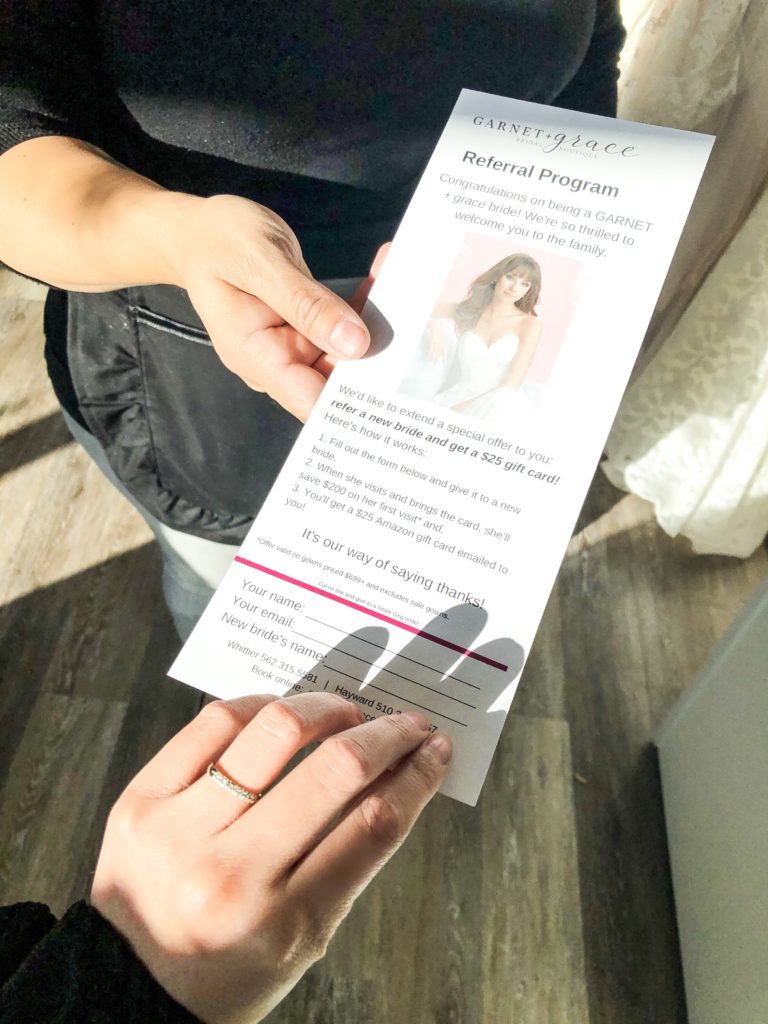 We recently had an amazing appointment with a bride that was referred by a previous GARNET + grace bride! She had a VIB appointment in our Bay area bridal store so she and her guests were treated to champagne as our stylist helped her find her perfect wedding dress and accessories. Both brides have written us really sweet reviews and are referring another one of their recently engaged friends. We are so happy that we can help all of the brides in their group of friends.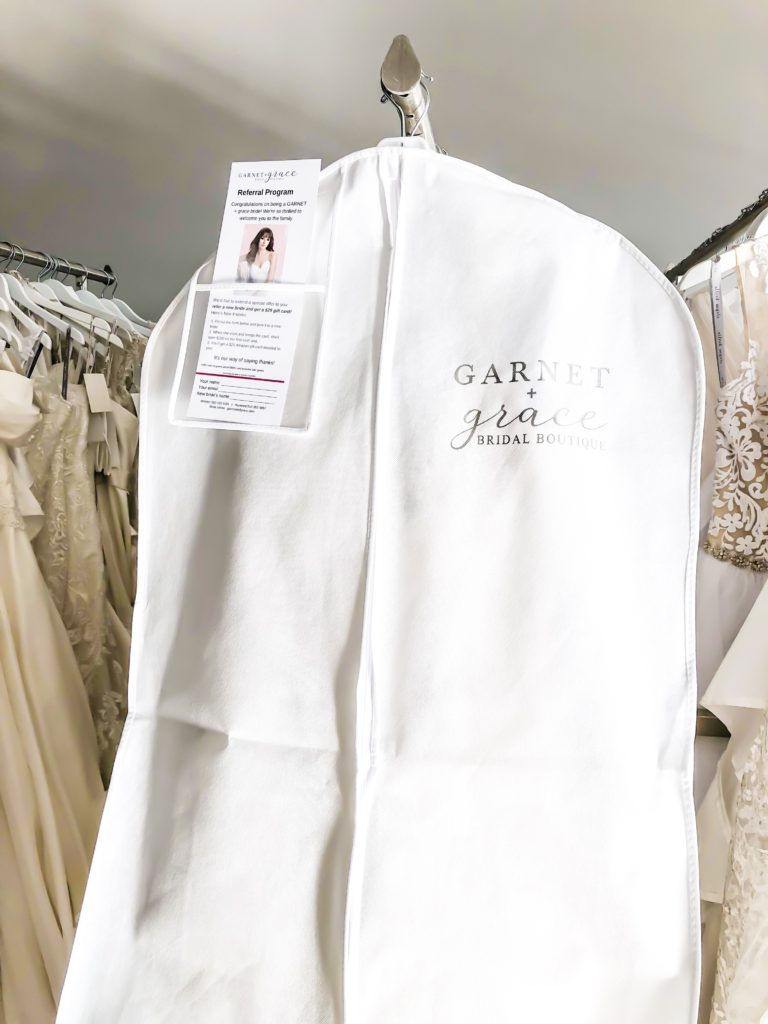 You can also find the wedding dress referral program information on our website. Simply print the PDF, fill it out, give it to a new bride, and when she comes in she'll save and you'll get the referral bonus!
If you are one of our previous brides and want to refer one of your engaged friends to us just give us a call or book an appointment online. We would love to treat you to a $25 Amazon gift card for sending your friends over to us. This bride wedding dress referral program is good in both locations as a thank you to our brides!