What to expect at your VIB appointment
When shopping for your wedding dress, you're expecting to have the best experience when you find your dream wedding dress for your big day. We love to make your wedding dress shopping experience as special as possible at our Hayward, California and Whittier, California bridal stores. So for a price of just $75 here are some of the benefits of booking one of our VIB (Very Important Bride) appointments.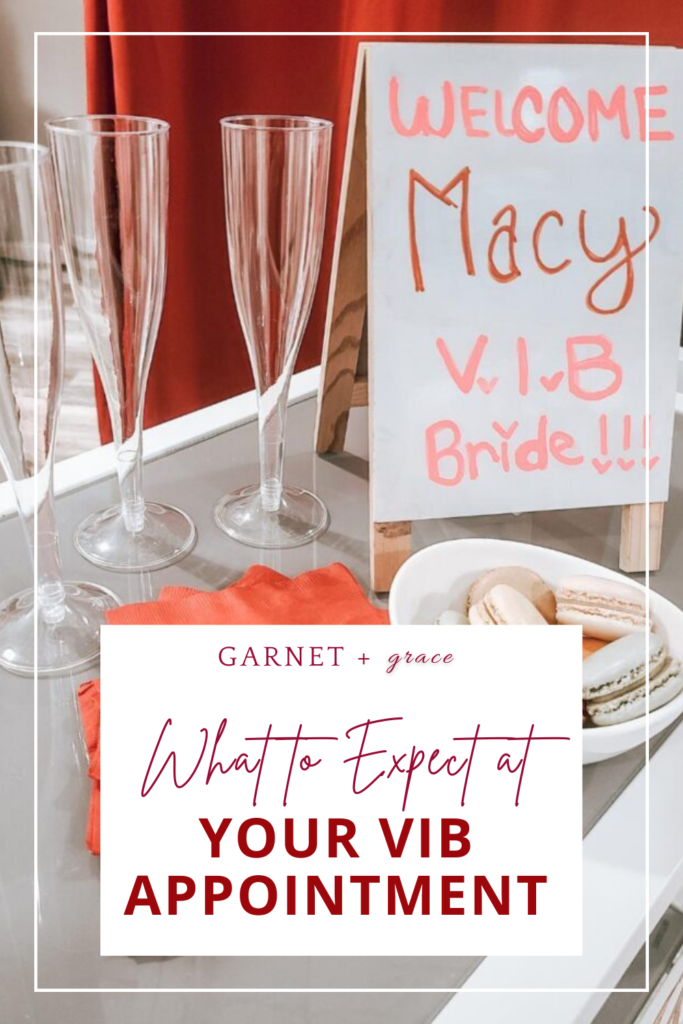 Your Guests
One of the benefits of booking our VIB, or champagne bridal shopping appointment, is that you are allowed to bring up to five guests with you for your wedding dress shopping experience. Our regular bridal appointment only allows three guest with you. So this way you can bring more of the important people to support you in finding your wedding dress. The more the merrier! So grab the five people you love and bring them in with you and have a great time.
The Yummy Stuff
Another benefit for your VIB appointment is you and your guest get a bottle of champagne or, if you or your guest don't drink champagne, we offer sparkling cider as well. This is great for when you say yes and have a toast to celebrate you finding your dream wedding dress. You also get some yummy sweet treats for you and your guests to share. Who doesn't love some bubbly and some sweets?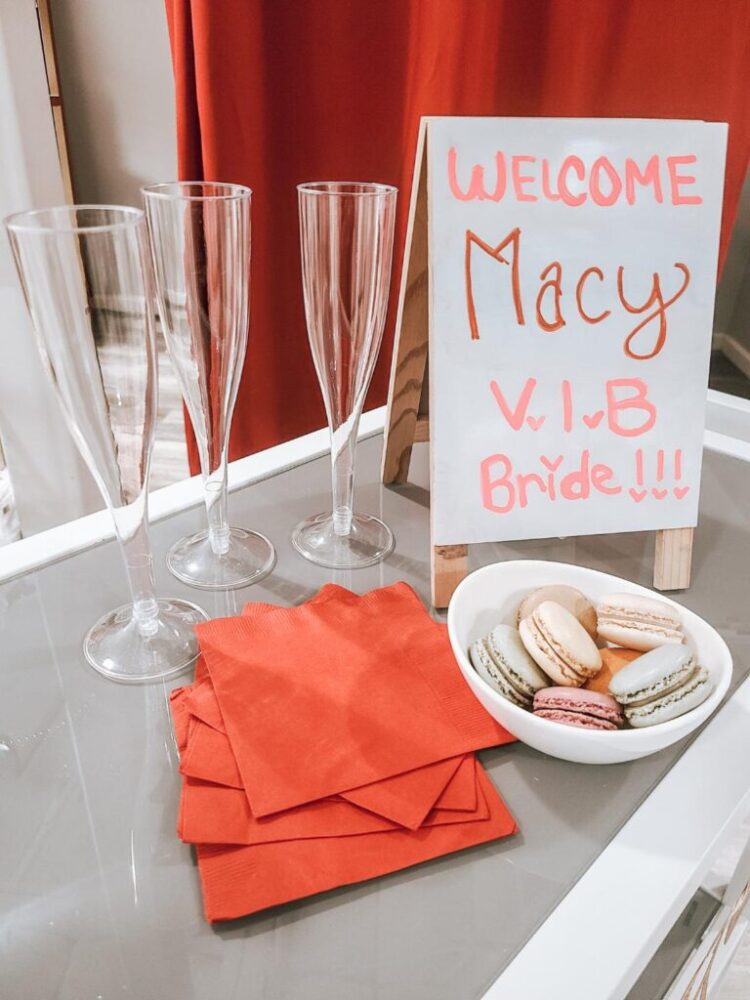 Your Bridal Stylist
When you book our VIB appointment you are paired with one of our Senior Stylists. What this means you get one of our most senior stylists in our bridal salon. They are the most experienced and knowledgeable stylists in the bridal store. They are our experts in everything bridal and finding the perfect wedding dress for our brides. They will make sure that you have the best experience during your appointment and find you the perfect wedding dress.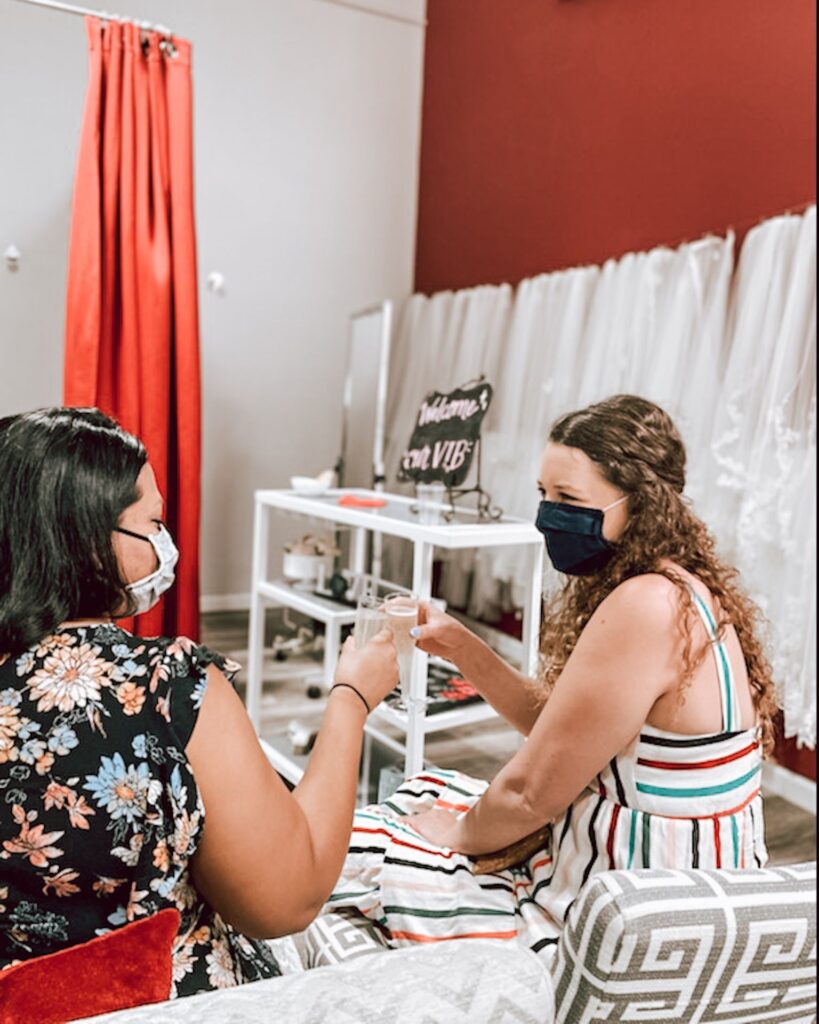 So if you would like the best wedding dress shopping experience when finding your wedding gown book our VIB appointment. Champagne bridal appointments are available in both our Whittier, California and Hayward, California bridal stores. There is a non-refundable charge for the VIB appointment of $75 and that includes all the great benefits mentioned. So grab your best people and book your champagne bridal appointment today!! We can't wait to give you the experience to find your wedding dress!!! Visit us online or give us a call to book your appointment.