No, we don't mean "put on your turtleneck," "grab your jacket," or "throw on a scarf." We're talking about fun layers in your wedding dress skirts! Layers add interesting dimension in your wedding day look. Don't fall flat! Check out these beautiful textured layers in wedding dresses at our Hayward, California bridal store!
All brides will shine brightly on their wedding day, regardless of their wedding dress style. But if you're one who loves sparkle, look no further. This sparkly wedding dress has the ultimate glitter layer that will surely make you a show stopper! It is a size 6 priced at $1899. And if you love a wedding dress but would love some extra shine, ask your seamstress about adding a glitter layer!!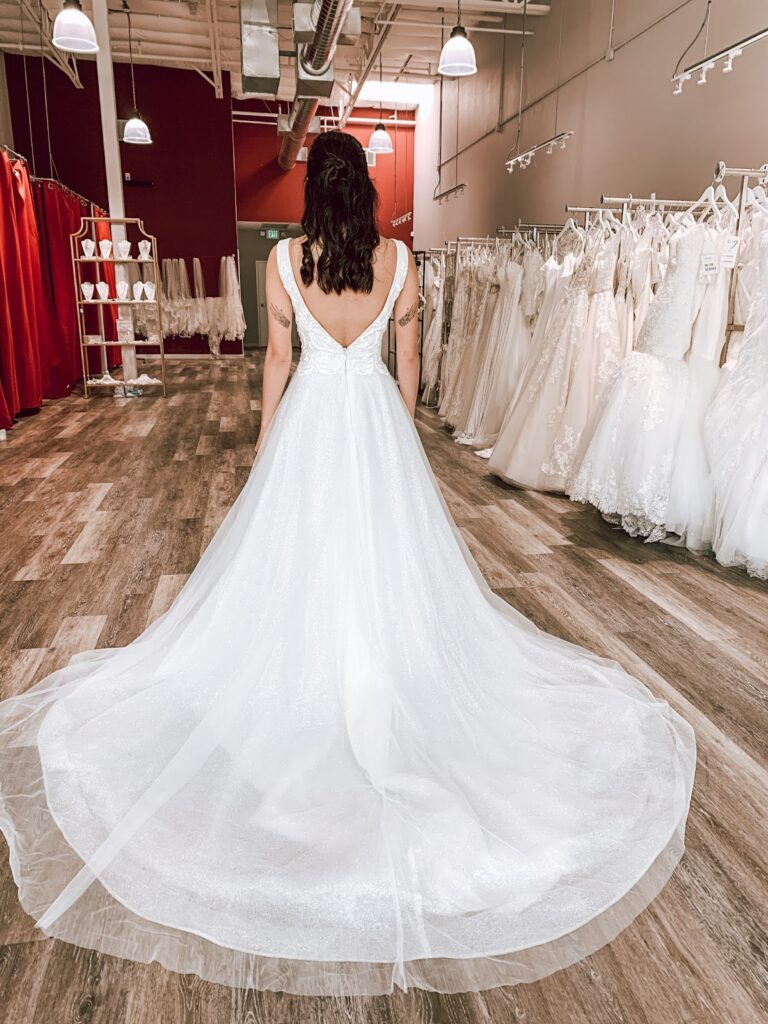 This all over printed layer is out of this world! The awesome layer features dainty stars strung together with shiny sequins. You'll be twinkling under the night sky! This size 6 Daniela DiMarino wedding dress is priced at $1699. It has the most flattering bodice too! With a sweet plunge neckline and sides, intricate trim, double straps, and beaded lace appliqués, these details come together for a unique wedding gown design. 
This dress is perfect for an artsy bride! Check out it's amazing super sequined layer that features a crosshatch-esque print. It shines from every angle and will definitely be a wedding dress to remember! The sequined layer carries on throughout the bodice and skirt. On top are romantic lace appliqués. And to pull it all together, amazing beaded trims! She is a size 4 priced at $1749.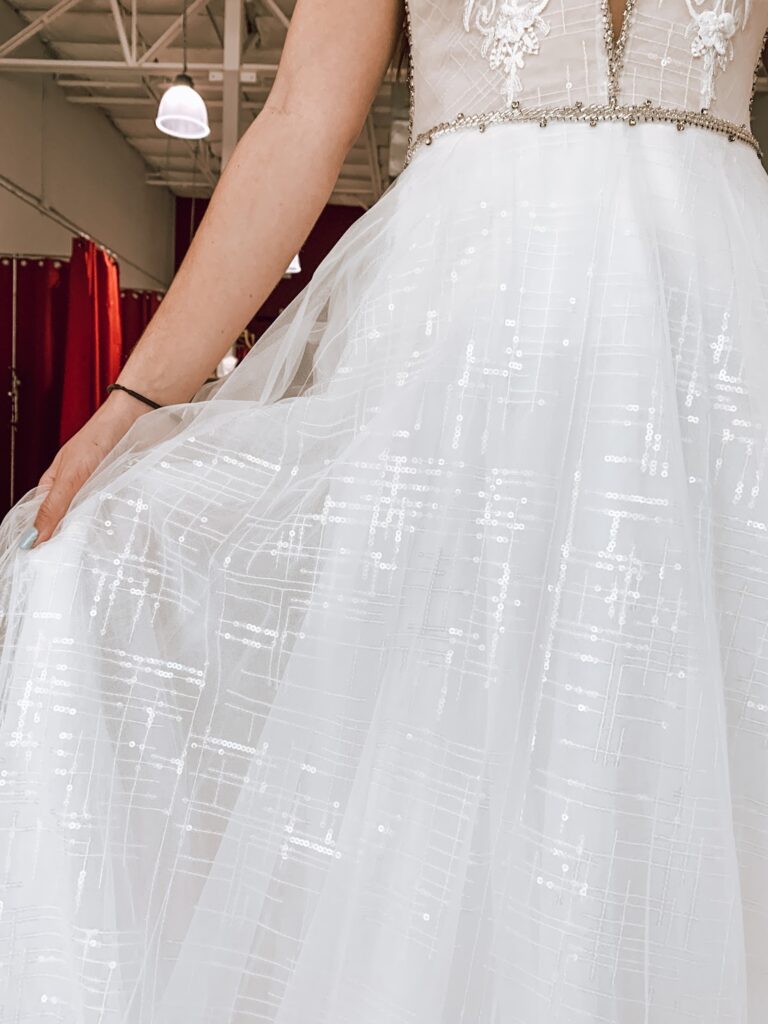 Now these are some fun layers! Horsehair hem has a way of creating volume and structure in skirts. And when it's used the design with layers like this, it's bound to look fun and flirty. This wedding dress is a size 10 from Daniela DiMarino at $1749. You can also achieve a similar look with any wedding dress by adding a fun horsehair layered over skirt! 
Be a bold bride! Create a beautiful and interesting wedding day look with an amazing textured layered skirt. Find these and more at both of our bridal store locations in Hayward, California and Whittier, California.