Whether you're getting ready for your wedding this fall or planning ahead for next year, it is never too early, or too late, to accessorize for your autumn-themed event. Understandably, there are so many pretty designs and motifs out there that it can leave brides feeling overwhelmed. How do we know which accessories will work to complete our vision when there are so many beautiful options to choose from? Here are a few things to look out for, and to ask your bridal stylist to find, while you're looking for the best wedding dress accessories for fall brides.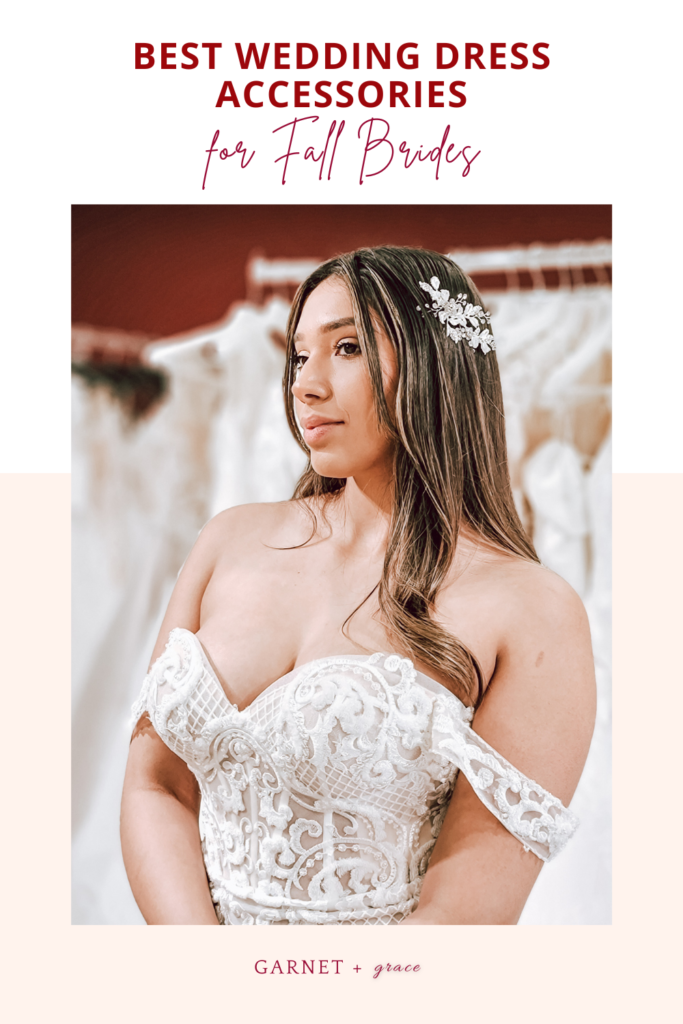 Headpieces are not something to be left out when completing your look, and they can be an extra special detail added that will keep you looking dazzling after you say "I do". Fall colors mostly consist of oranges, yellows, reds, and browns, so any pieces that accentuate your beautiful hairstyle are going to need to be in harmony with those colors. If you're a glamorous fall bride, you'll need something shiny and gold with a leafy shape to it, like a headband, a hair clip, or a hair comb. If you're a more natural and soft bride, a flower crown with orange and yellow flowers will be your perfect hair accessory. The best part about including a headpiece is that it doesn't have to leave your hair once the veil comes off after the ceremony. You'll get to keep something special and in-theme with you until the very end.
For the bride who loves to accentuate her waist, belts cannot be praised enough, and you can find a perfect belt to tie your dress into your fall theme. Any belt that has a leaf-like design with a hint of florals can really bring the natural, whimsical feeling of fall. Just like with headpieces, gold and warm colors are going to look best with the aesthetic of the season.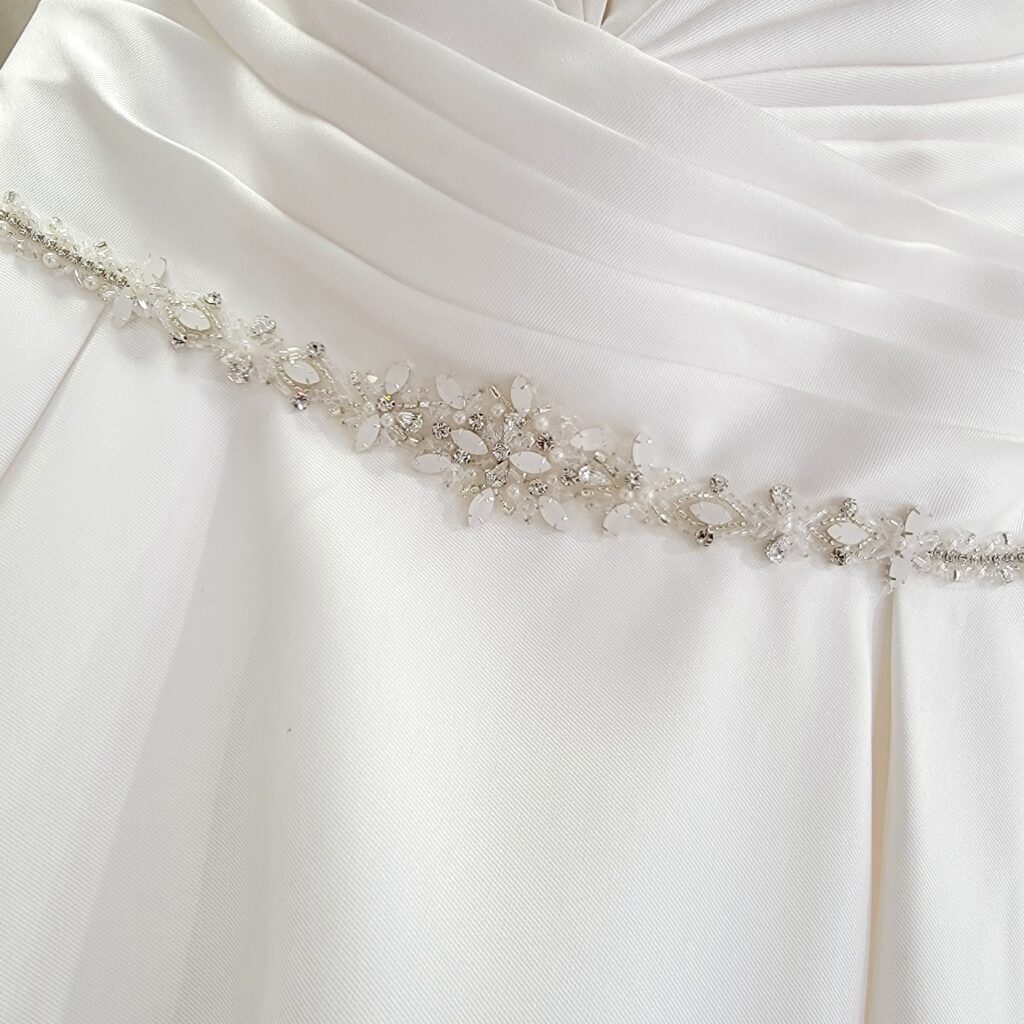 Finally, you are going to need the most important wedding accessory; the veil!!! Luckily, veils come in so many lengths and styles that there is a veil out there for every single kind of bride. The three main lengths to consider are fingertip, waltz, and cathedral (aka the long veil). For your fall wedding, no matter how long your veil is, having a lace edge is always a beautiful choice, especially ones with leaf patterns and small flowers scattered throughout the edge. For the fall minimalist bride, simple edged veils are the perfect choice. Ask your stylist to pull a veil with a thicker satin edge, a thinner pencil edge, or a traditional raw edge with absolutely no embellishment on it.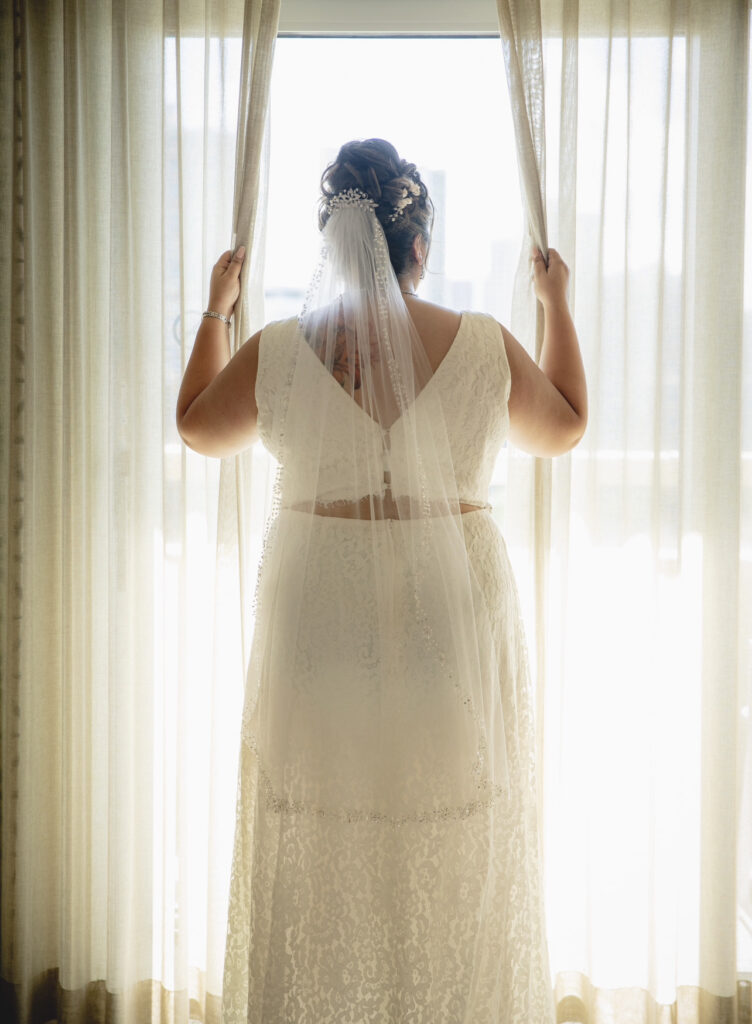 When you visit our Whittier, California and Hayward, California bridal stores, your stylist will help you find your perfect accessories to complete your perfect look on your perfect fall day!! We offer free wedding dress accessories appointments, too!