The best part of finding your perfect boho wedding dress, besides saying yes to the dress, is accessorizing it. Accessories play a large role in elevating your dress. You can accessorize from head to toe in different styles. You can choose anywhere from chunky jewelry to fresh flowers. With unlimited options, here are the top three ways to accessorize your boho wedding dress.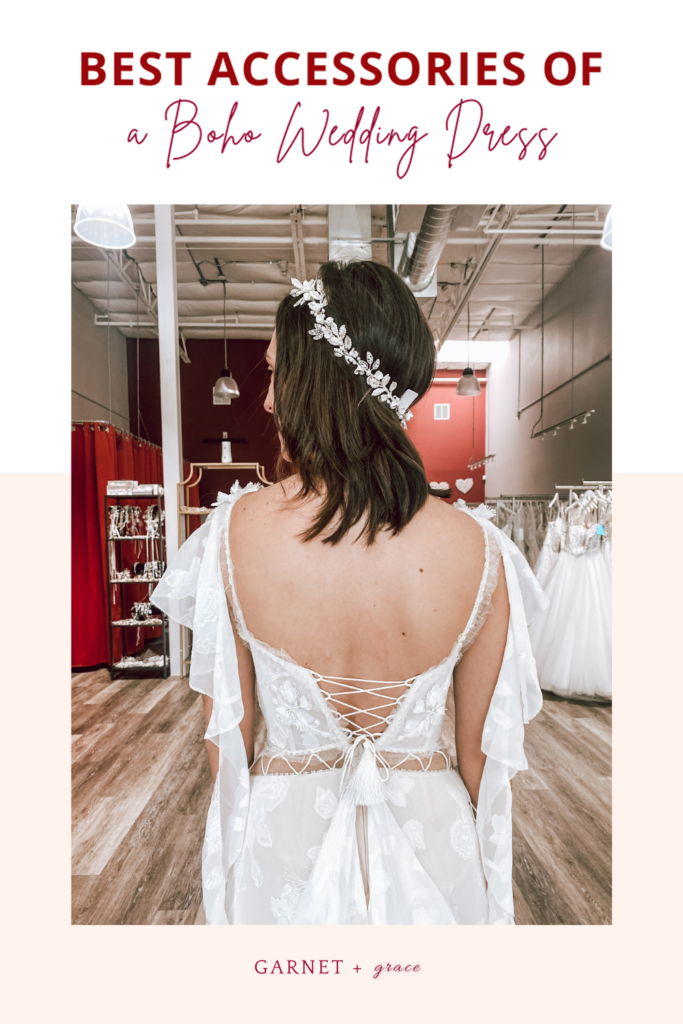 An easy way to accessorize your boho wedding dress is with fresh flowers (or faux). These floral accessories can include a whimsical bouquet, flower crowns, or flowers brained in your hair. A more natural earthy bouquet using dried flowers fits the bohemian theme perfectly. A bouquet like this won't take away from your gown, but only enhance and tie in its beauty to your wedding theme. If you decide to do a flower crown, you can add your own flare to it. Flower crowns in general go with the boho aesthetic, so colorful, bold or neutral would fit any gown. If you want to go for more of a subtle look incorporating small flowers, like a baby's breath, in your hair is great. If you have a twist in your hair or a braid, adding small flowers will soften the hairdo without taking anything away from the dress.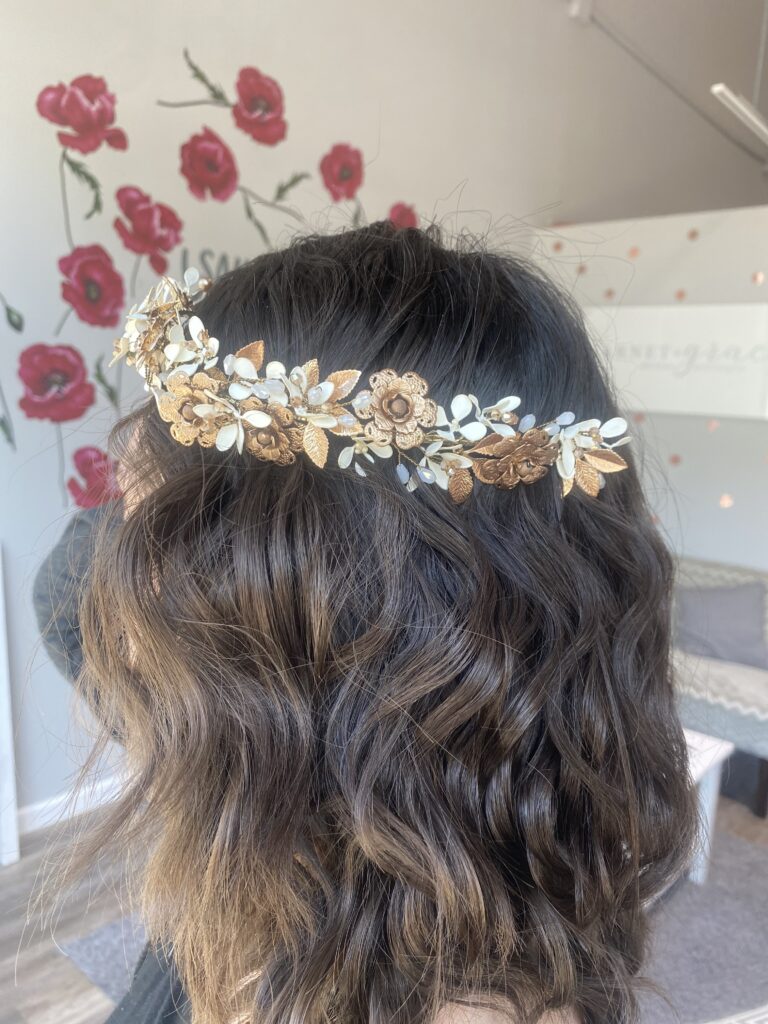 Boho dresses can have a lot of lace detail, so some brides might find it hard to accessorize and add a little sparkle. A lot of brides looking for boho dresses may want to encompass a natural feel and not wear a traditional wedding shoe. Foot jewelry is a great way to make barefeet not a taboo. It adds a nice sparkle, especially if your dress has a feature, like a slit, to show off your feet. You can layer it with an anklet to highlight the boho aesthetic. Just like stacked bracelets or anklets, foot jewelry is super in. You can choose from different types of metals to compliment your wedding colors or wedding ring. We imagine boho wedding dresses on the beach or in a grass field, making foot jewelry a great option for brides who want to go barefoot.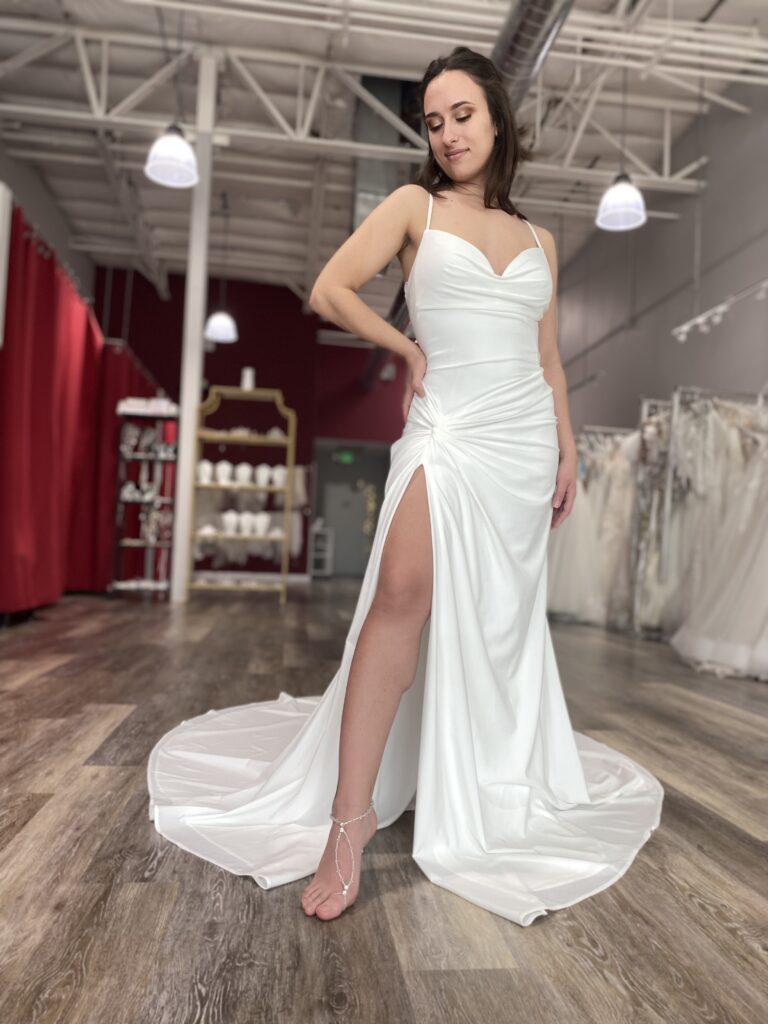 Boho wedding dresses are perfect for the summer time and what better way to combat the heat and still accessorize your dress then by wearing a hat. Not just any hat, but a nice mix between a fedora and cowboy hat. Sticking with neutral shades will complement any boho style wedding dress. The perks of having a hat is the ability to customize it. Easily can add a branding of your wedding date or you and your fiance's name. Fun textures like prints, feathers, or flowers can be incorporated into your hat making it your own style. You get to stay cool while looking cool. The best part of having a hat as an accessory is being able to rewear it whenever you'd like. Unlike a veil, a hat can be worn with any outfit when you want to be reminded of your special day. Thus making a hat a great option to accessorize with.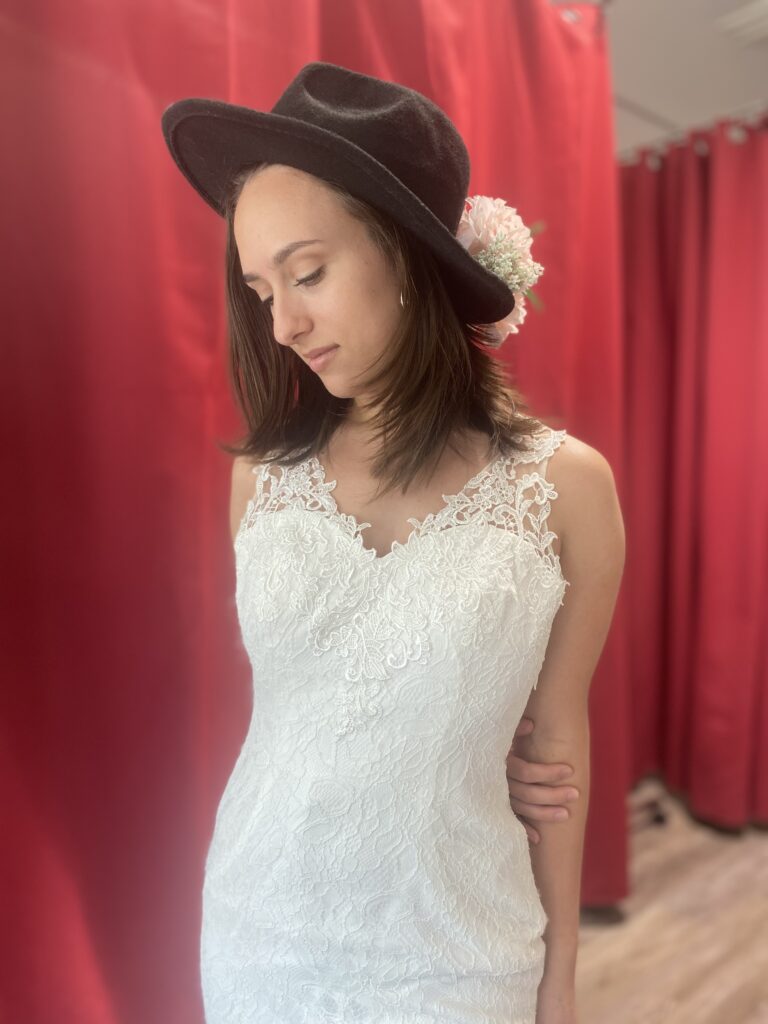 First time brides can be intimidated by accessorizing the perfect boho style wedding dress. Just remember you can go simple or extra. What's nice is boho can be in different forms, so whatever you want boho to be, make it that. If you're looking for a boho wedding dress, our Whittier, California and Hayward, California bridal stores are currently featuring all boho style wedding dresses 20% off through June 30th. Book your appointment to save big now!