There are so many reasons to celebrate your love at a courthouse for your wedding ceremony. Some brides prefer something quick and easy and want to save their money. For Southern California brides, there are so many beautiful courthouses to choose from for an easy-going ceremony and gorgeous photoshoot afterwards. More commonly, brides choose a courthouse for their first ceremony and then wait for their big wedding later down the line. No matter your reason, if you want to make your courthouse wedding as special as a big wedding day, here are three courthouse wedding dresses that we think would be perfect for you.
This simple chiffon a-line wedding wedding dress is such an intimate selection for a courthouse wedding to celebrate your love. The skirt is flowy and lightweight, so it's easy to walk in and won't be too stressful to carry around. The straps are very simple and small to keep things easy-going. The touch of lace at the waist still makes this wedding dress special for your wedding day, but simple enough for a quiet occasion. It even comes with a small train that can be bustled up with one button for your ceremony and then brought down for pictures afterwards.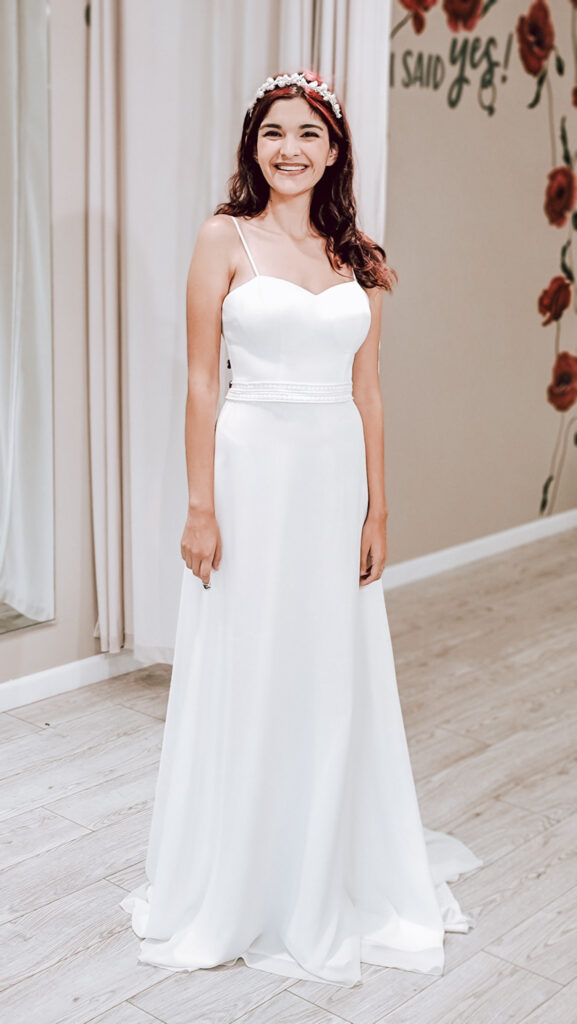 This boho lace sheath wedding dress from our Hayward, California bridal shop is just the right touch of non-traditional romance for the bride who is opting out of a big ceremony. The neckline holds that classic, special look across the collar bone, while the lace drops down for a cap sleeve to cover the shoulders. The ivory scroll, boho lace is on top of a beige underlay that makes this wedding dress stand out from a typical traditional wedding gown. The fitted look gives the perfect balance between comfortable and classy.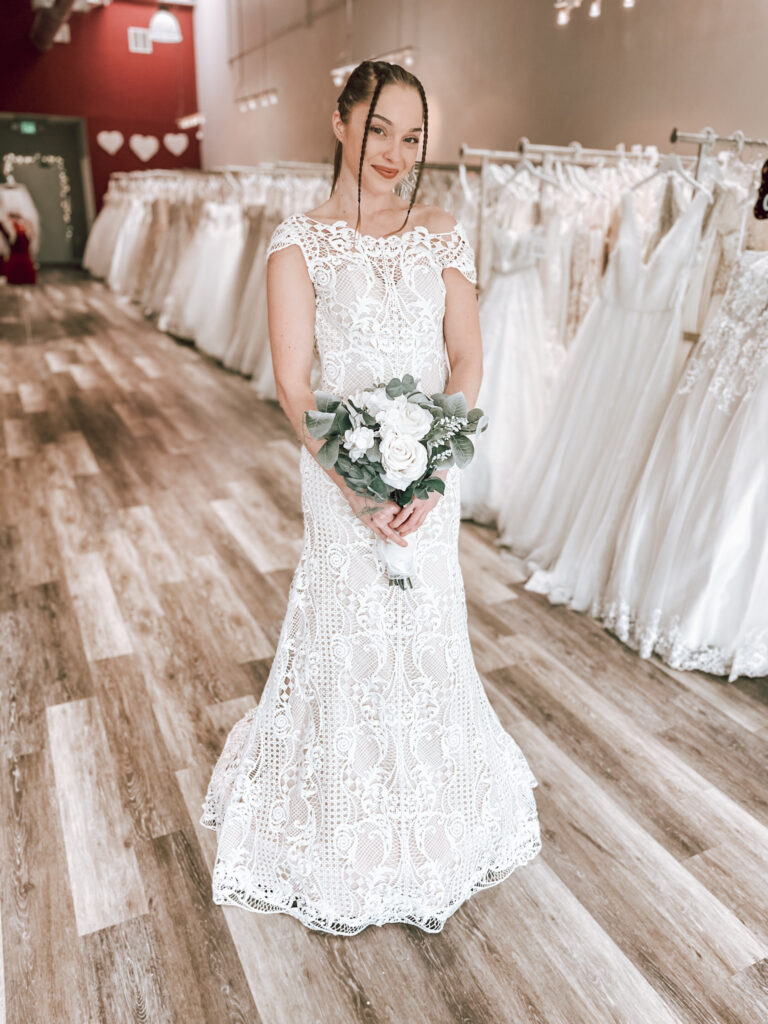 For the more modest bride, this lace long sleeve on ivory illusion wedding gown gives that touch of something unique without getting too formal or too dramatic. The silhouette is fitted and a little bit stretchy with lace on top and a simple fabric on the bottom to combine both a romantic lace look and a simple elegant look. It even has a touch of sparkle!!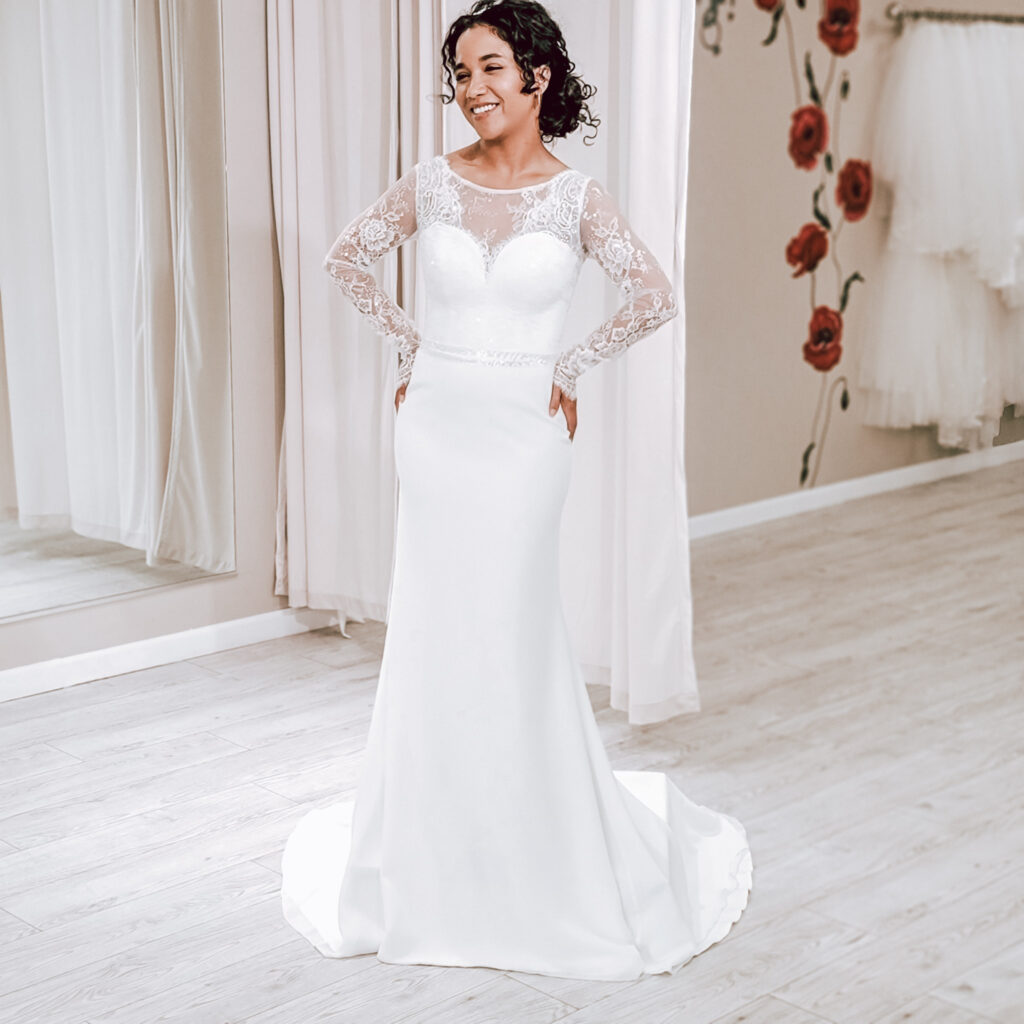 Our Whittier, California and East Bay bridal shops each carry over 600 wedding dresses in sizes 0 – 30. Whether you're looking for courthouse wedding dresses or something more formal, book your appointment to shop for your bridal gown today and see how much you can save off traditional retail wedding dress prices!