Whether you have under 30 people at a gorgeous destination wedding, friends and family under the stars, or just you and your loved one at the courthouse, intimate wedding ceremonies are much more valued after the 2020 Pandemic. Some brides want the big celebrations with hundreds of people, but those who have gotten more comfortable and content with those cozy, quiet days at home want more intimate ceremonies with just their closest loved ones around. Luckily, at GARNET + grace Bridal Boutique, we have wedding dresses for all occasions. Here are three intimate wedding dresses that our brides are going to love.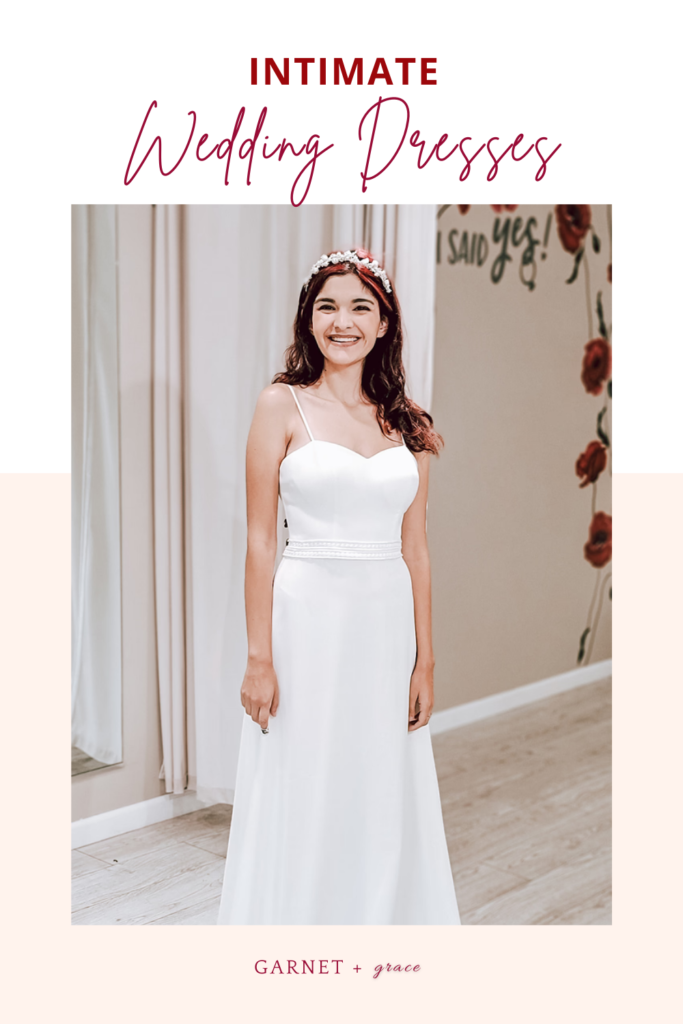 For those traditional brides, this ivory slim a-line bridal gown is the perfect centerpiece for your simple wedding day. The silhouette is flowy, but not too out of control, made from a thin fabric called chiffon that provides depth of color, flows in the wind, and weighs almost nothing at all. The sweetheart neckline is classic, reserved, but still highlights and shows off the bust without being too flashy. It has the perfect amount of lace to make it more special than other dresses you'd find at a department store. The thin spaghetti straps keep us focused on what's important during your intimate ceremony; YOU!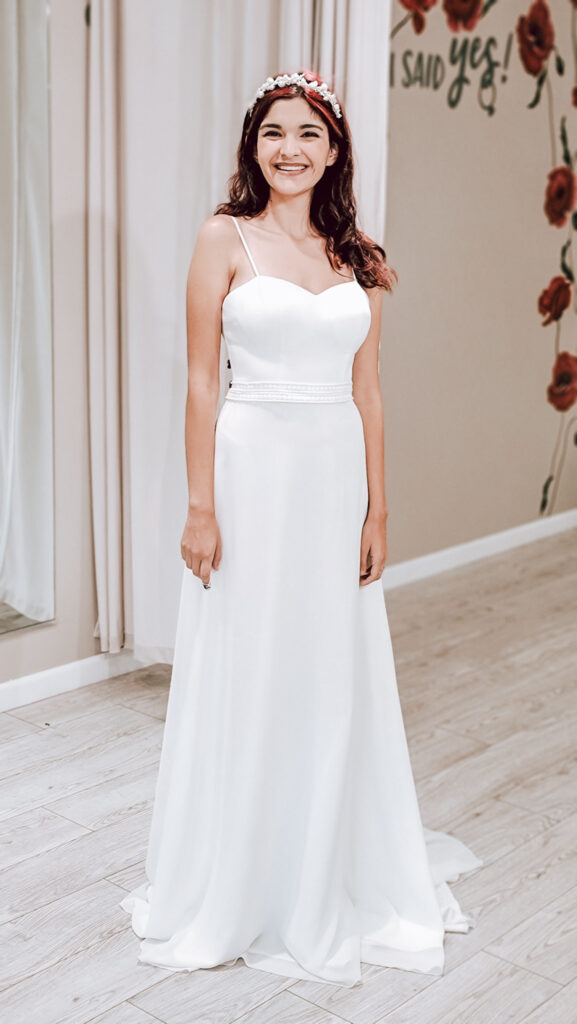 For a whimsical, romantic bride, this half-and-half a-line bridal gown is just the dress to tell your love story. The silhouette is light and airy and made from a simple, transparent fabric called organza, which is much more manageable than an extravagant tulle fabric. The train is small and simple, perfect for an easy bustle after the ceremony. The lace only lays on the bodice on the dress with a combination of bold and dainty rose patterns over top of a very soft plush pink underlay. The neckline is comfortable with a traditional v-neck and thick straps to provide support.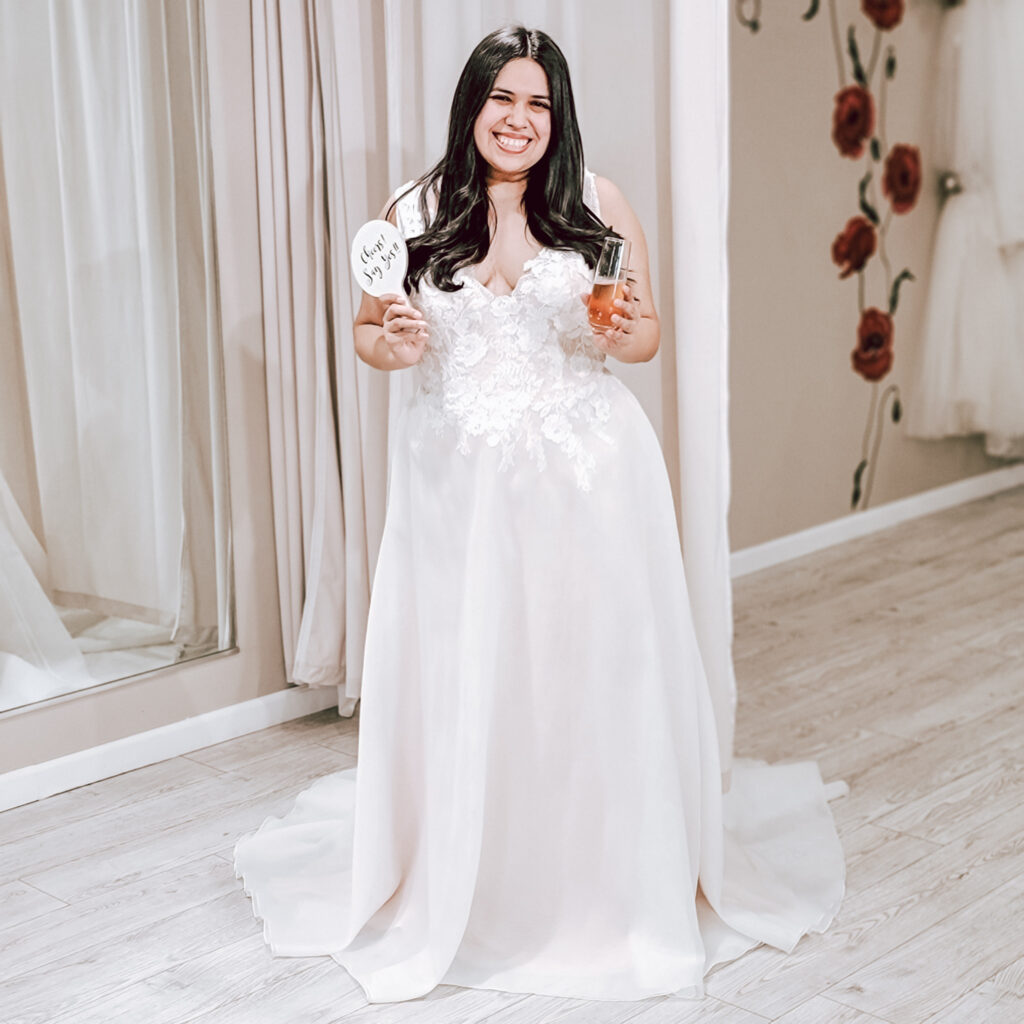 This sheath lace wedding dress is a modern, boho, flirtatious look that's perfect for those private ceremonies with just you and the one you love. The silhouette is fitted around the hip with a high cut leg slit to provide a gentle flare towards the bottom of the skirt. The lace is a combination of avant-garde chantilly and classic applique over a nude underlay to give the wedding dress a natural look. The neckline is a show-offy v-neck with supportive beaded thick straps so you won't need to wear a bra al day long.
These intimate wedding dresses can be found at our Whittier, California bridal shop. With wedding gowns priced from just $899 and a generous payment plan available, we can accommodate most brides' budgets! Looking for a cheap wedding dress? Book now for our LAST wedding dress sale of the year – Thanksgiving weekend!