If a bride only gets to have one day for her wedding, why not make it the most magical, spectacular day of her life? That's why you'll see a lot of brides wear a stunning wedding gown with lots of beautiful sparkle, to reflect the joy and magic she feels on her big day. Sparkle is a detail you don't see in a ton of regular clothes, especially combined with details like floral lace, classic scroll lace, intricate beading, or flowy skirts. Even for the bride who likes to keep the sparkle down to a minimum, there are always hair and head accessories that can add just a little glam to your magical day. Here are a few of our favorite glitter wedding dresses and accessories!
This all-over glitter wedding dress in our Hayward, California bridal shop will make jaws drop on your wedding day. What makes this wedding dress shine so brightly is the geometric pattern of thick pure silver glitter, but not too much so we don't lose the initial ivory color underneath. With a thin spaghetti strap that is covered in intricate beading, classic sweetheart neckline, and ballgown silhouette, it combines the outrageous and glamorous with the traditional look. As a bonus, there is a flattering waist definition in the form of a beaded belt right at the natural waistline.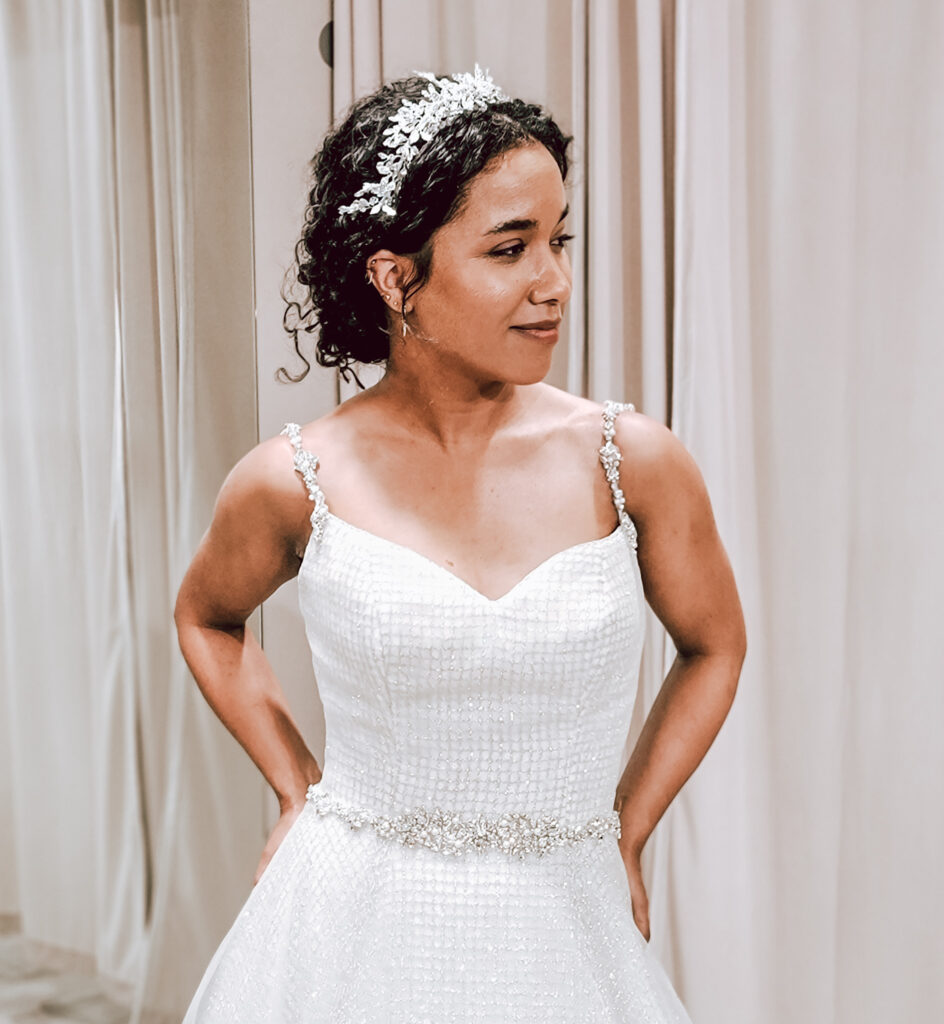 Who says you can't glitter in gold? For the more natural and woodsy bride, this glamorous, yet elegant tiara is the perfect way to add a little bit of sparkle. The metallic leaves are sure to be a showstopper in the natural light. With big pearls wrapped in gold, it's hard to imagine where the rest of the sparkle can come from, but this tiara has a hidden clear beads throughout the pearls to reflect light and make it pop.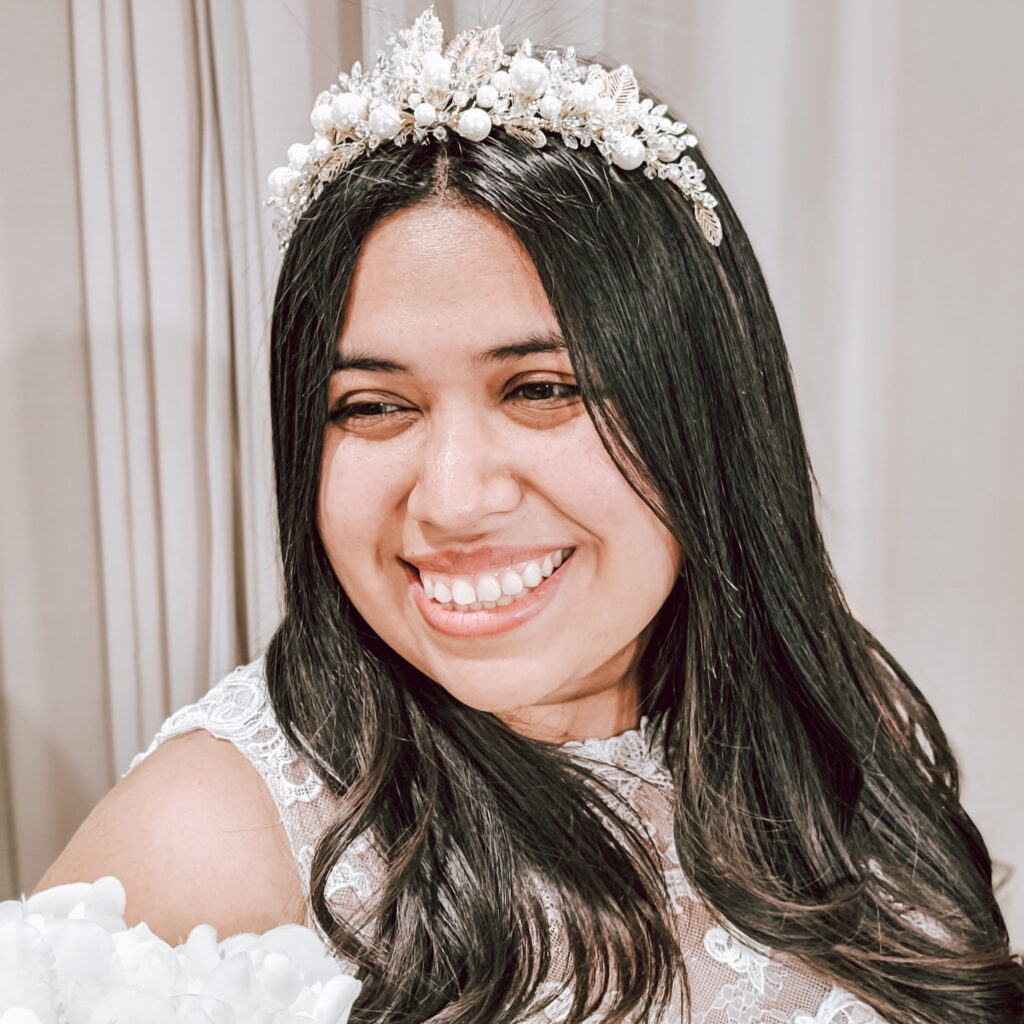 It's one thing to wear a headband with gorgeous floral details, but it's another thing entirely to wear a floral headband that is covered in glamorous, fabulous beading on the petals! This bridal gown accessory takes natural, organic details to a whole new level to add a bigger wow factor to your beautiful wedding day look.
If you loved these options, or if you're looking for something else with a little glitter and sparkle, come to GARNET + grace Bridal Boutique and save BIG on glitter wedding dresses and accessories. Select bridal dresses with glitter are priced just $1299, and if you say YES to your wedding dress with us, you can get a belt or headpiece for 20% off! Book online or give our bridal stores a call today to create your magical, sparkly moment.