If you are a bride that identifies yourself as being fun, adventurous, artistic, musical, or spiritual, and you practice living an unconventional lifestyle, you might be the perfect bride for a boho wedding gown!! A boho wedding gown is perfect for our free-spirited brides that want to embody an effortless elegant look. If you're not sure what that looks like than keep reading so that you can ensure you are getting the perfect wedding gown to match your unique style and to learn about the elements of a boho wedding dress!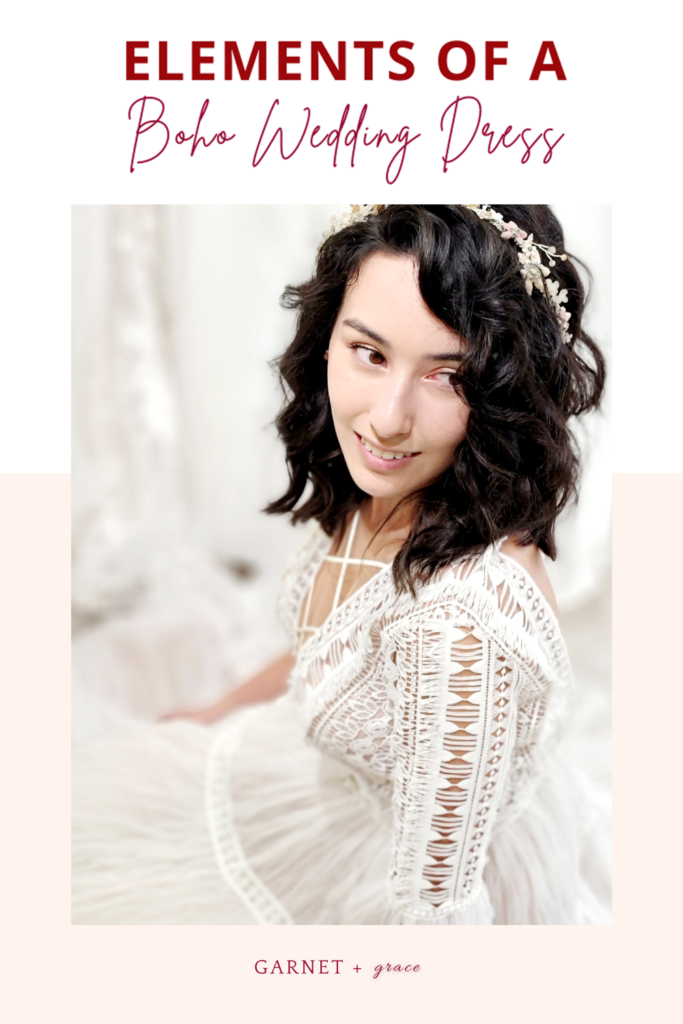 When wedding dress shopping it may feel overwhelming because there are thousands of wedding dresses to choose from. However, following these tips will help you narrow down the field and make things fun and simple! When looking for a stylish boho gown here are some things you can look for to ensure you are embracing the full look. First thing to look at when you are finding a gown is the type of fabric. You can never go wrong with lacing when it comes to boho! Specifically, textured, graphic, delicate, or floral lacing is perfect to capture that retro look. If you aren't a fan of lacing you can go with a silk or chiffon to keep that airy and effortless vibe. Here's an example of a textured lace wedding dress from our Whittier, California bridal store.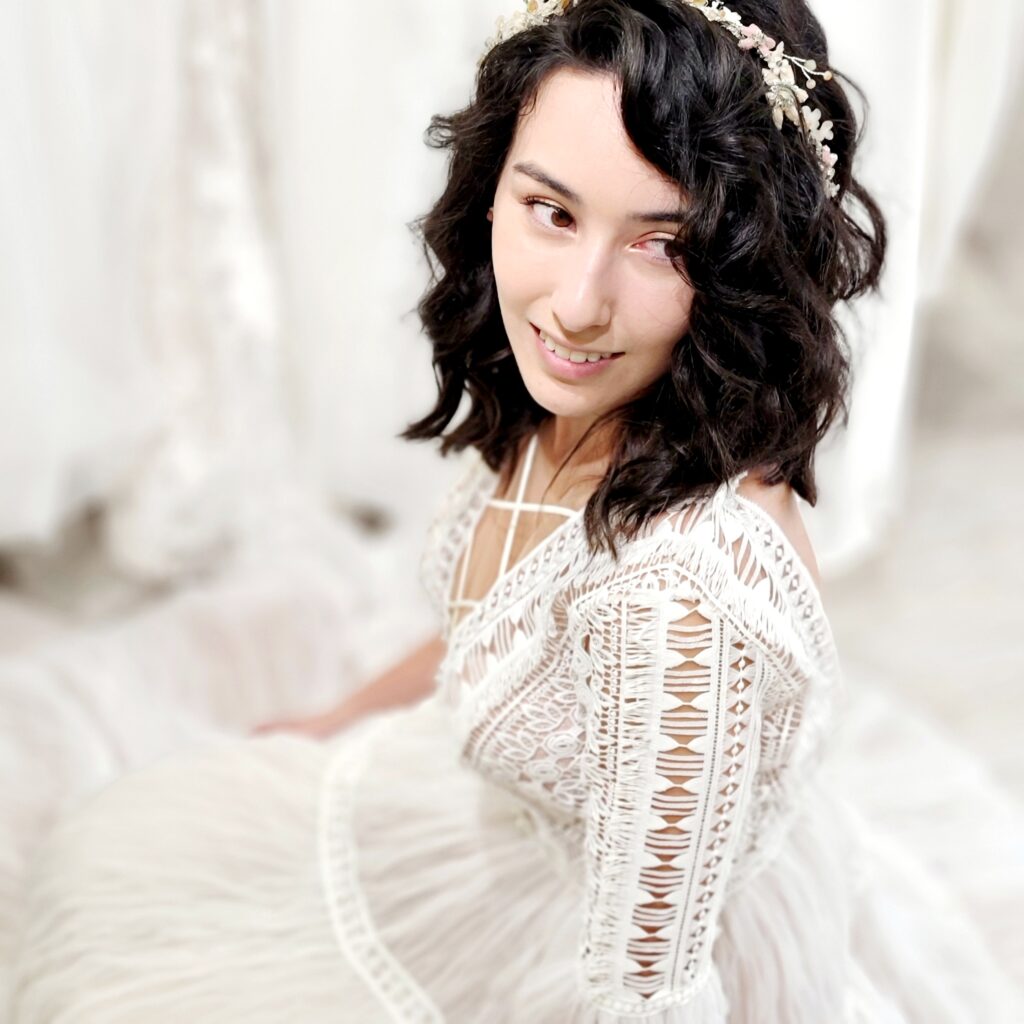 Getting the picture? Hold on! We're not done yet! Moving on to color; yellows, browns, ivory, and even greys are all great options to pick for your boho gown! If you want to capture true boho go for the two tone wedding gown. Two tone gowns are typically unconventional which makes it perfect for our fun non-conforming brides who like to do things their own way and look great doing it! You can see in the photo below that ivory lace over a darker, richer background really helps the lace stand out!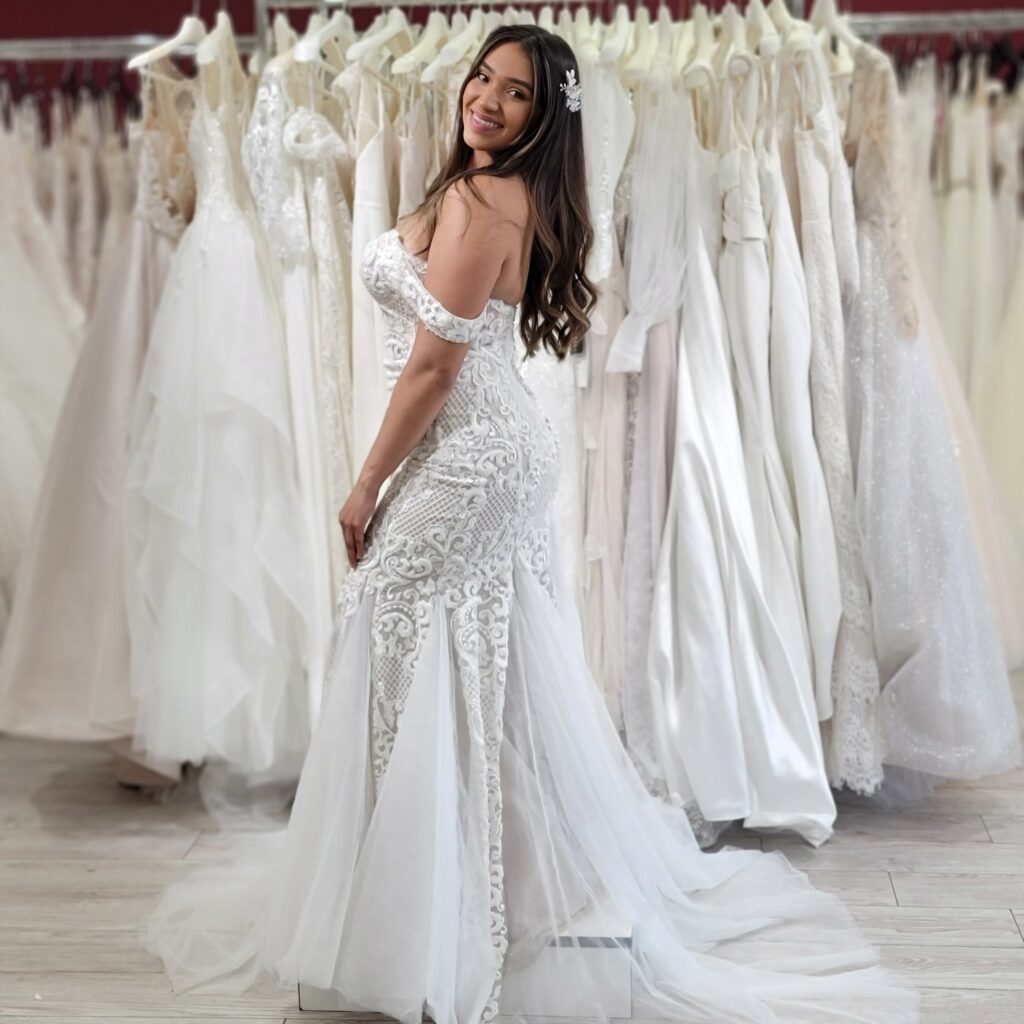 We have one last thing to complete the look and that is the details! Details can make or break a boho wedding dress so here are some details to look for or even add to your dress to spice it up! Keep an eye out for fringe, tassels, bishop sleeves, open back, and bell sleeves. These are all great details that will give you the complete look. If you feel like you're still missing something trying adding accessories such as a felt fedora hat or even some cowboy boots! Think fun, natural, and free and you'll be sure to rock that true bohemian style!
Our Whittier, California and Hayward, California bridal boutiques are showcasing boho wedding dresses all month. Select bridal gowns are priced 20% off from our boho wedding dress collections. Book your visit today!