We've heard from many of our brides that they have had to change, rearrange, or even cancel their 2020 wedding plans. Although it may not be the plan they originally wanted, a lot of couples have decided to do a mini-mony or micro wedding this year and then do a big celebration with all of their friends and family, next year. Sometimes, they even get to wear their GARNET + grace wedding dress twice!! Here's quick guide on how to find the perfect wedding dress for your mini or micro wedding.
Brides are getting amazingly creative and having their mini weddings in backyards, courthouses, and beaches and we LOVE it!!! It's a great way to make the best of a bad situation and still celebrate your love! If this sounds like what your new wedding plans are and you need to find the perfect light and fun wedding dress for your small celebration, we have some amazing bridal gowns for you!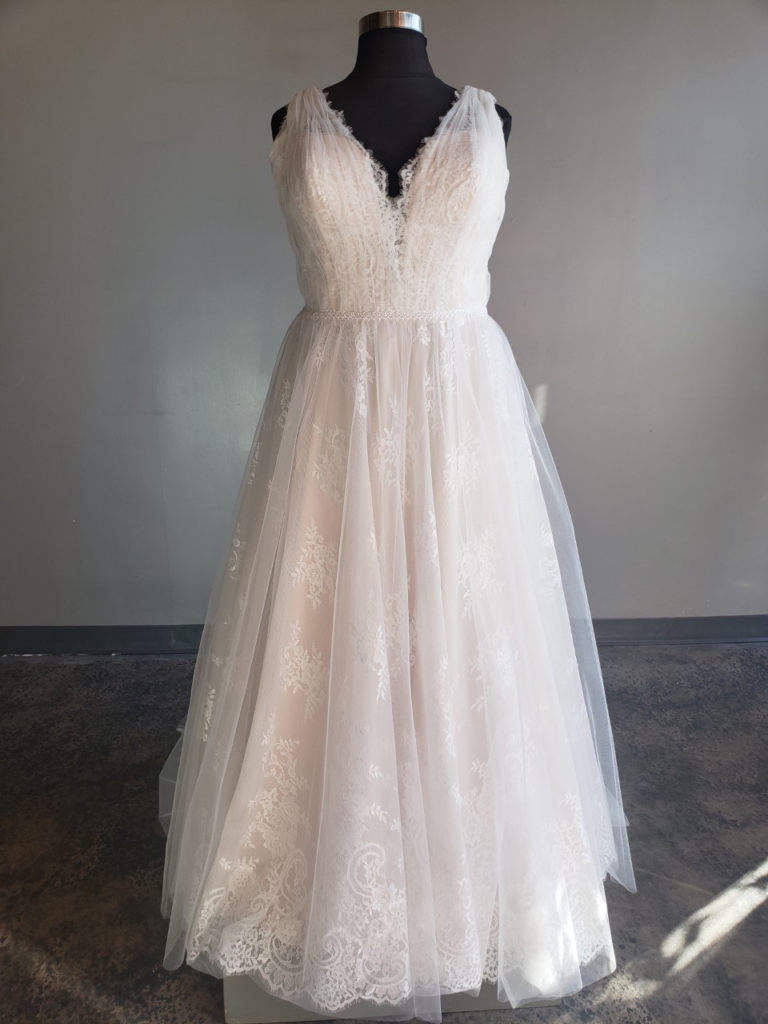 This stunning dress features extreme comfort, beautiful lace detail and creates the perfect waistline! It is displayed in an ivory/champagne color and retails for $1599. It's the perfect dress for a beautiful backyard, private park, or sky full of twinkling lights!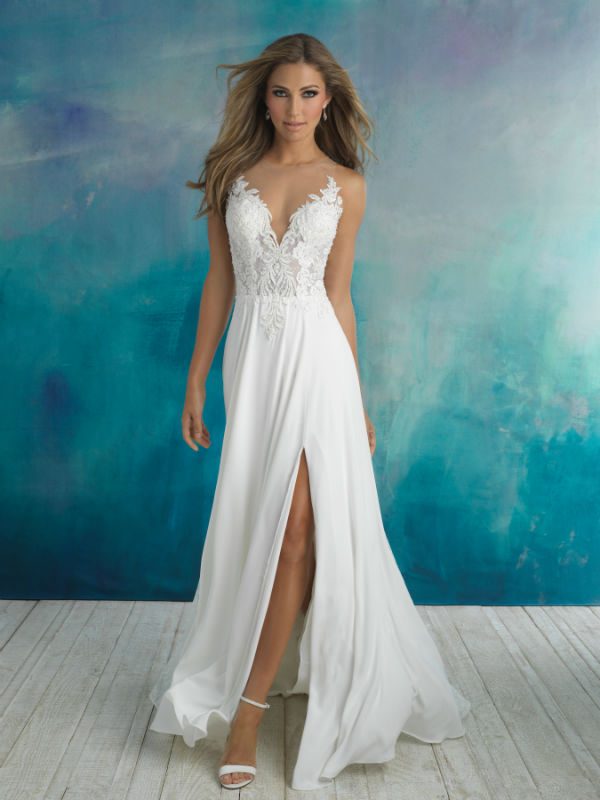 This gorgeous gown would look amazing at any waterfront, boardwalk or beach location! It includes a stunningly detailed bodice, intimate thigh slit and delicate hidden lace detail! It is displayed in Ivory and retails for $1799.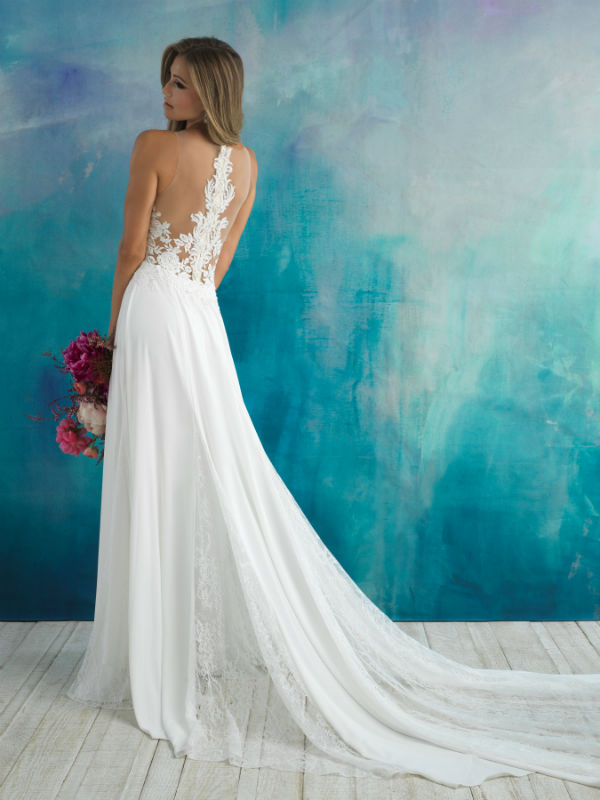 The BEST part about this new plan is that if you were envisioning a more glamorous, princess wedding dress, you can always come back and get that one for your big celebration next year!
Brides are shopping for light weight and flowy gowns that can be a little less formal to wear now, and that can be dressed up with a veil and sparkly headpiece to be worn again later. Ask your stylists about wedding dresses that would go great for your microwedding or mini wedding – alines and sheath wedding dresses are definitely on trend!
Book an in-store or virtual appointment today to find the perfect dress for your big (mini) day!!!