Being a bride can be stressful enough. There so many shops to visit and so many dresses to try on. This can sometimes be a difficult experience for more mature brides. There is the confusion of style and what is appropriate to wear for your age. We say wear what makes you feel the best when you put it on!! But if you need some tips on how to shop or what to look for when shopping for your wedding dress, here are some popular wedding dress styles for older brides.
Silhouette and coverage.
Many older brides worry about what their body is going to look like in a wedding dress. So there are a lot of requests of having sleeves or finding a dress with some coverage in the stomach area. With the help of a bridal stylist at GARNET + grace, you will be able to find the perfect wedding dress. Long sleeves, cap sleeves or a draped sleeves are what will give you some arm coverage. They can also be added to a strapless wedding dress through alterations. If you are worried about stomach issues, the best silhouette would be an aline wedding. It's not form fitting and flares out starting above the hip.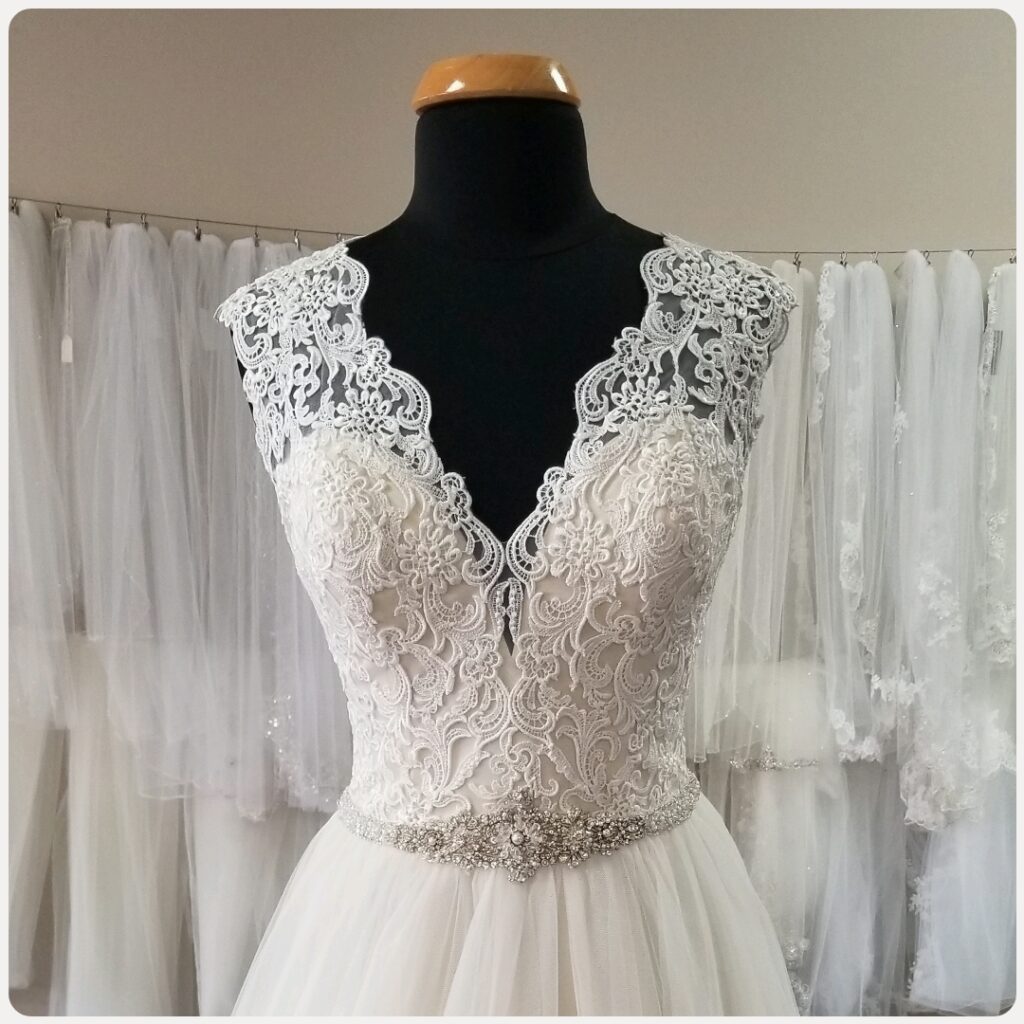 Sophistication
A wedding dress with a sophisticated look is always go to way to make sure you feel comfortable in your wedding dress. Satin is a classic fabric that is great for a sophisticated and classic look. Try something like a satin ballgown with a portrait collar neckline. You could even do a fitted satin gown and add a beautiful cape for added details.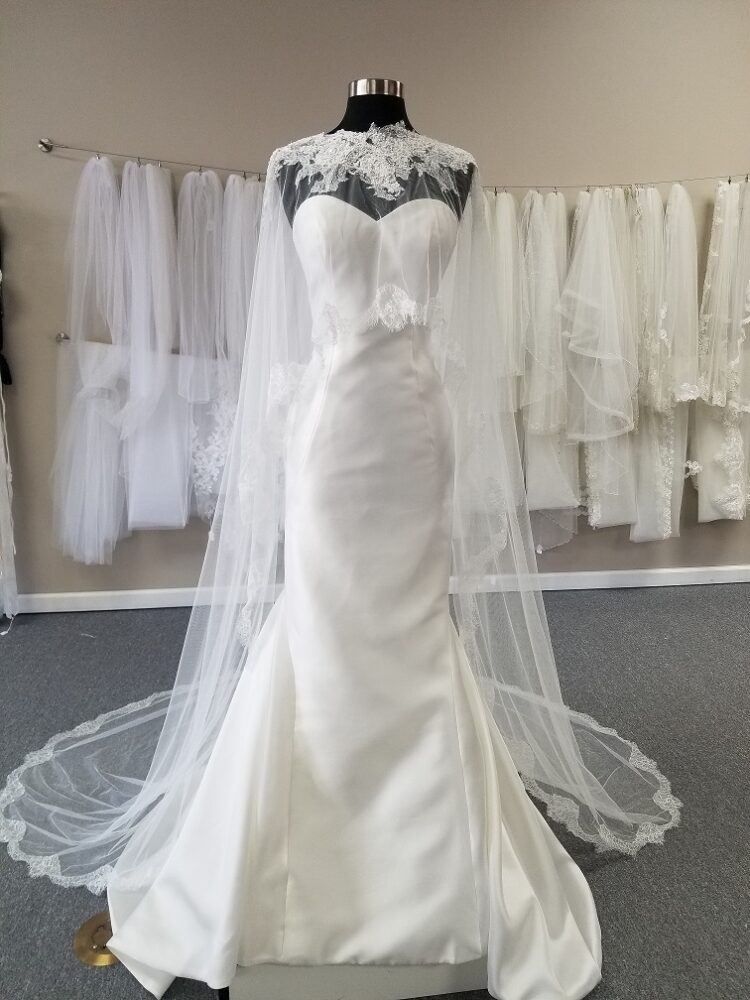 Necklines
Necklines can make a big difference on how comfortable you feel in your wedding dress. If you are a mature bride who is not interested in having any cleavage showing, try shopping for wedding dresses with higher necklines or instead of a sweetheart neckline which usually cuts a little lower in the bust, try a scooped neckline. But of course if you want to be a little sexy in your dress. take a risk and try something with a plunge.
Color
There are brides may be on a second marriage and think that wearing ivory or white is just not going to work for them, so why not switch it up and have a wedding dress with some color. Wedding dresses that are champagne or light gold in color seem to be the favorites that older brides are attracted too. They also love a lot of sparkle details throughout the gown. There are even black wedding dresses available.
At the end of the day no matter what age you are, you have every right to feel as beautiful as you deserve. Don't be afraid to try a style that you may not even think you would try. All brides are beautiful and there is a dress out there for you. No matter what, you are a Bride. We hope these great tips are helpful, along with the popular wedding dress styles for older brides.
GARNET + grace Bridal Boutique caters to every style of bride and has the largest selection of affordable wedding dress in Los Angeles and the Bay Area. Affordable designer wedding dresses hand selected for you to find the one. Book your appointment and work with some of best consultants in the industry.