From Ariana Grande's "Audrey Hepburn" inspired wedding dress to Paris Hilton's "Monégasque princess Grace Kelly" inspired wedding dress, 2021 gave us some of the most amazing bridal fashion trends. Luckily, 2022 is predicted to be the same. From what we've seen from Bridal Fashion Week, 2022 is going to be full of show-stopping, fun, and unique styles. Last year's trends consisted of big bows, open backs, and bold prints. We loved the big bows, but we are excited and loving the top 5 2022 wedding dress trends.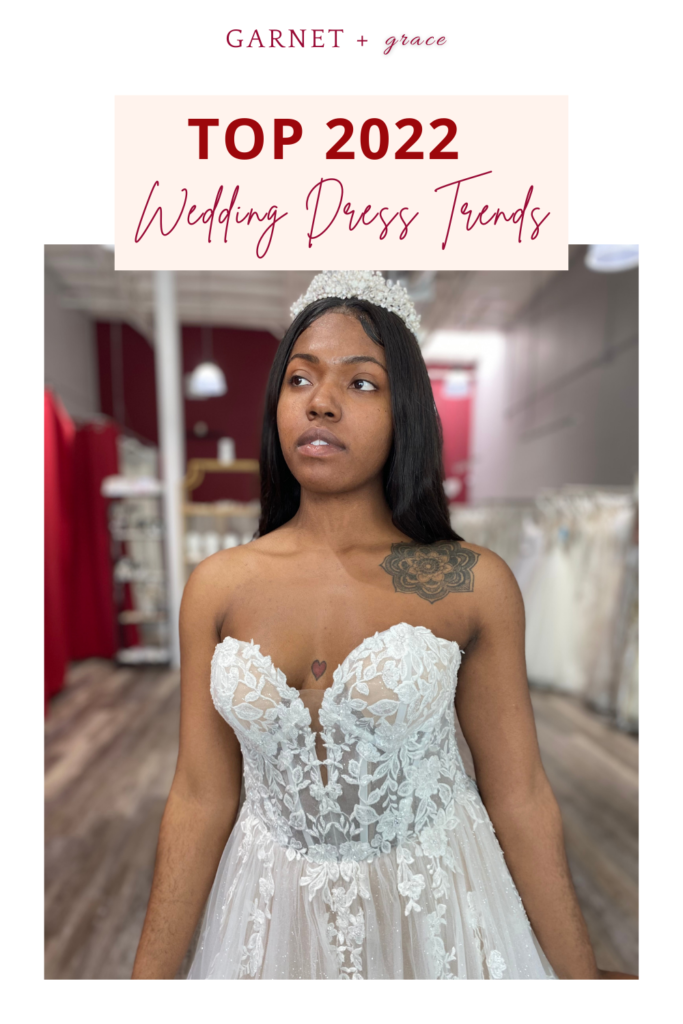 I'm happy to say wedding dresses with a pop of color are going to be a big thing this year. My childhood dream of a wedding dress with vibrant, colorful flowers is coming true. Thanks to Cinderella's wedding gown from the new movie Cinderella, designers are embracing nature's beauty by highlighting their unique colors. Instead of ivory floral lace, designers are using pinks, greens, and yellows to replicate wild flowers. It's a very playful trend and we are loving it.
Square necklines are going to be a big trend this year. I love a good square neck because it is a very flattering neckline on almost all brides. It's a very modern twist on traditional necklines. We believe the influence of shows like Bridgerton and The Crown have impacted wedding trends for 2022. The square neck was featured on many of the dresses in these shows and everyone loved it. It looks good on all silhouettes and styles, which is a plus.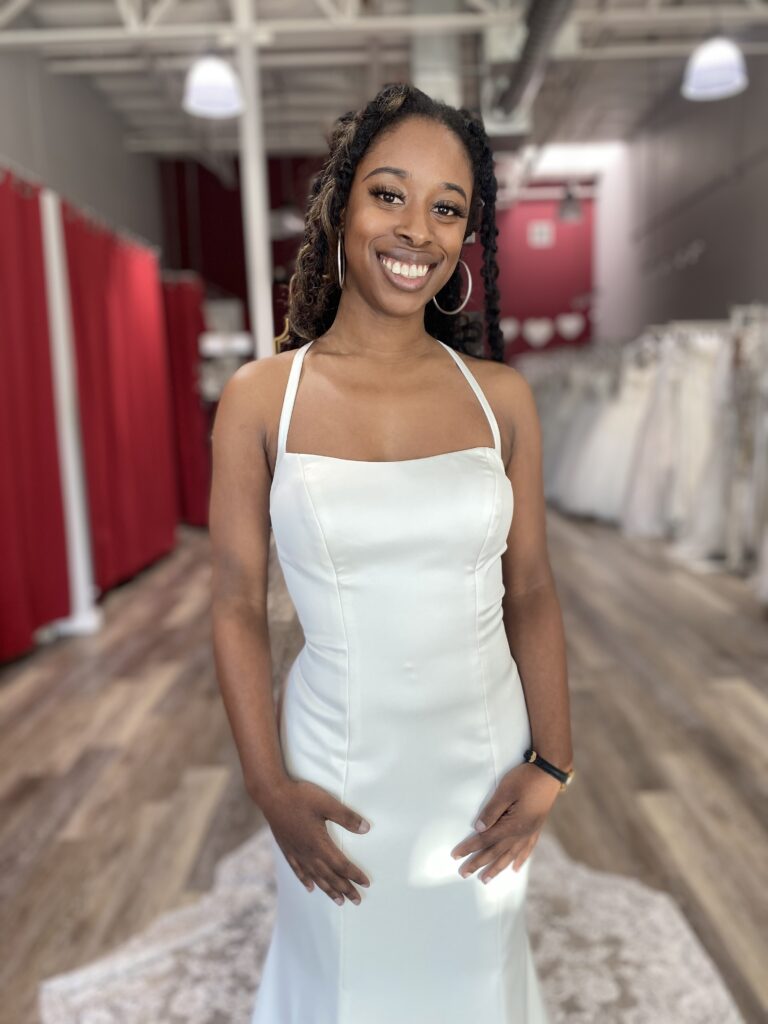 Sleeves are a big trend this year; whether it's off shoulder straps or balloon sleeves. Adding sleeves to any wedding dress gives it a fun and exciting new look. We love having our brides make detachable sleeves because it allows brides to achieve several looks with one wedding dress. You can take any strapless wedding dress and add off shoulder straps to get a more romantic look. Then remove the off shoulder straps and add balloon sleeves in order to achieve a fun whimsical look. If you are looking for a more sophisticated look you can add long sleeves. Sleeves are a great way to accessorize your wedding gown and achieve different looks without having to buy another wedding dress. When considering your wedding dress, if you like the idea of sleeves definitely consider a strapless wedding dress because any sleeve type can be added.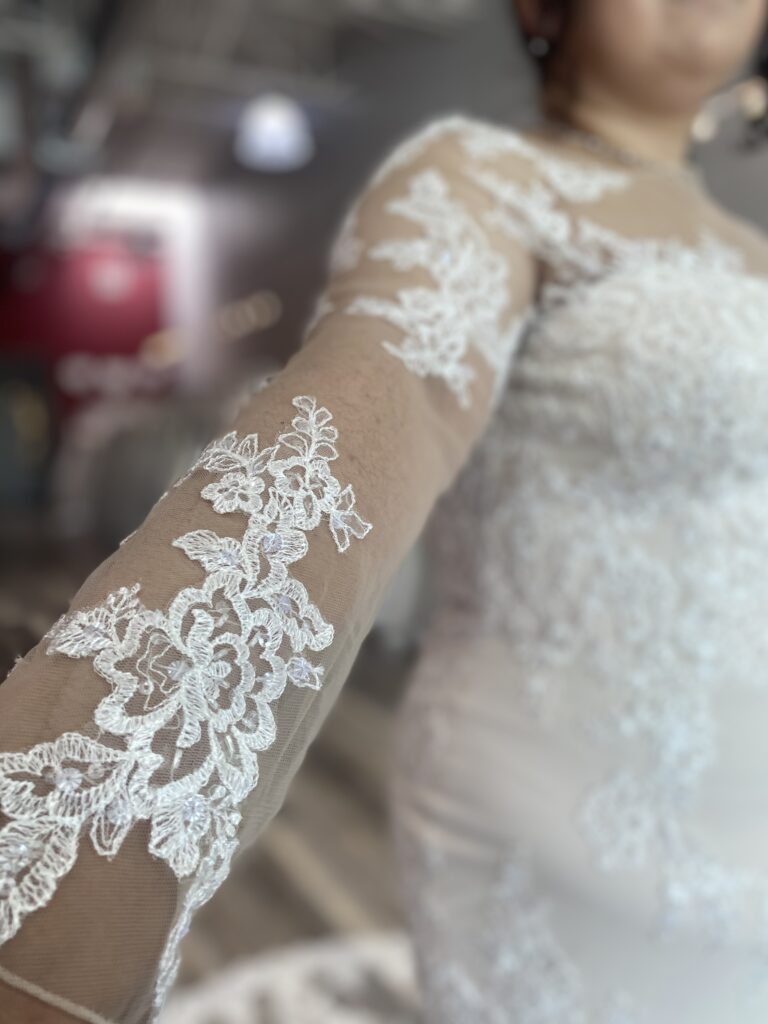 For the last couple years, having a corset in the bodice of your wedding dress was a must. Now we are adding a twist to this must-have trend; exposed boning! 2022 is going to be full of exposed boning. For years, we hid the fact that waist trainers and corsets were a common thing we used. Now we are embracing it and showing how beautiful they are. I always tell my brides, "I can exercise and I can diet, but planning a wedding is stressful enough, why add two more things to the wedding checklist to stress about". I love boning and corset backs because I'm the kind of person who wants to be snatched, but also enjoy a slice of cake and champagne. The perk of corset bodices is it gives the hourglass figure, but when you need the extra room, just loosen it up. It's a bride's best friend and something all 2022 brides should consider.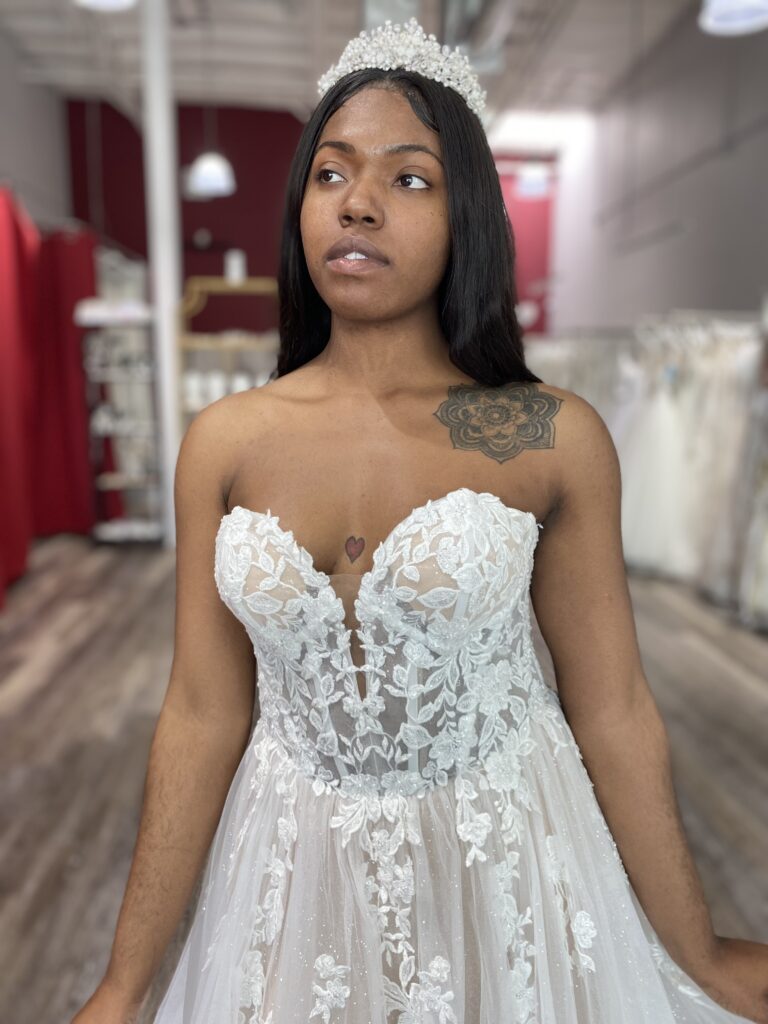 The last trend to expect this year brings me great memories. I had a coworker ask me the other day what my favorite bridal movie was and of course I said Wedding Planner with Jennifer Lopez and Matthew McConaughey. I loved the scene of Mary (Jennifer Lopez) getting ready for her courthouse ceremony. I don't know if it's the traditional look with a modern twist that made me fall in love with her wedding dress or the idea of making something outdated and dated. This year we expect to see gloves and bird cages everywhere. Instead of gloves being a symbol of grace, today, brides choose to wear gloves to make an elegant fashion statement. Birdcages as well, are making a comeback because with everything going on, it is more common to have simpler and more intimate weddings. Birdcages are perfect because they are casual, but very elegant. Brides are choosing bird cages over longer veils because of how simple and unique they are. Gloves and birdcages paired with our modern day wedding dresses are creating a modern twist on a traditional trend and we are head over heels for it.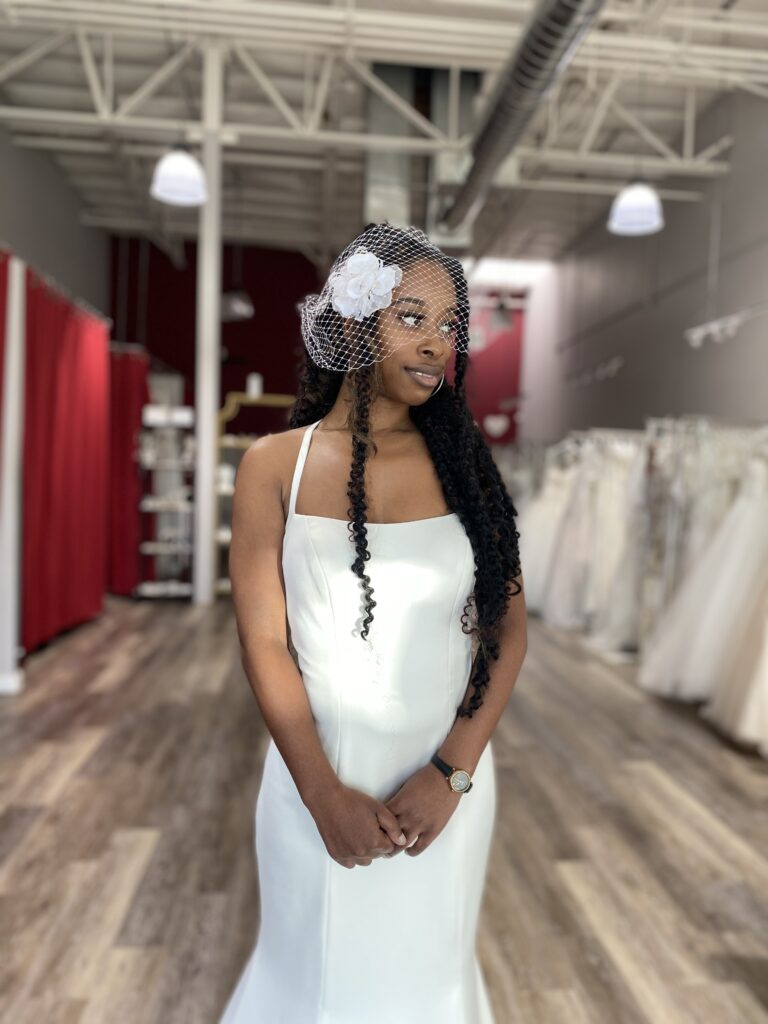 These are just 5 2022 wedding dress trends that we're loving right now. If you're looking for a gorgeous discount designer wedding dress, shop our showroom! We carry over 500 one of a kind designer wedding dresses sold off the rack at discount prices.
Our next sale starts in May, so if you're looking for a cheap wedding dress, watch our Instagram for details!