When it comes to the wedding dress of your dreams, you shouldn't have to sacrifice style for budget. There are great options for wedding dresses at an affordable price. Looking for a full lace wedding dress? A whimsical A line? How about a chic wedding dress? All of these can be achieved for $1500 and under. Here are gorgeous wedding dresses under $1500 in our Hayward, California bridal store.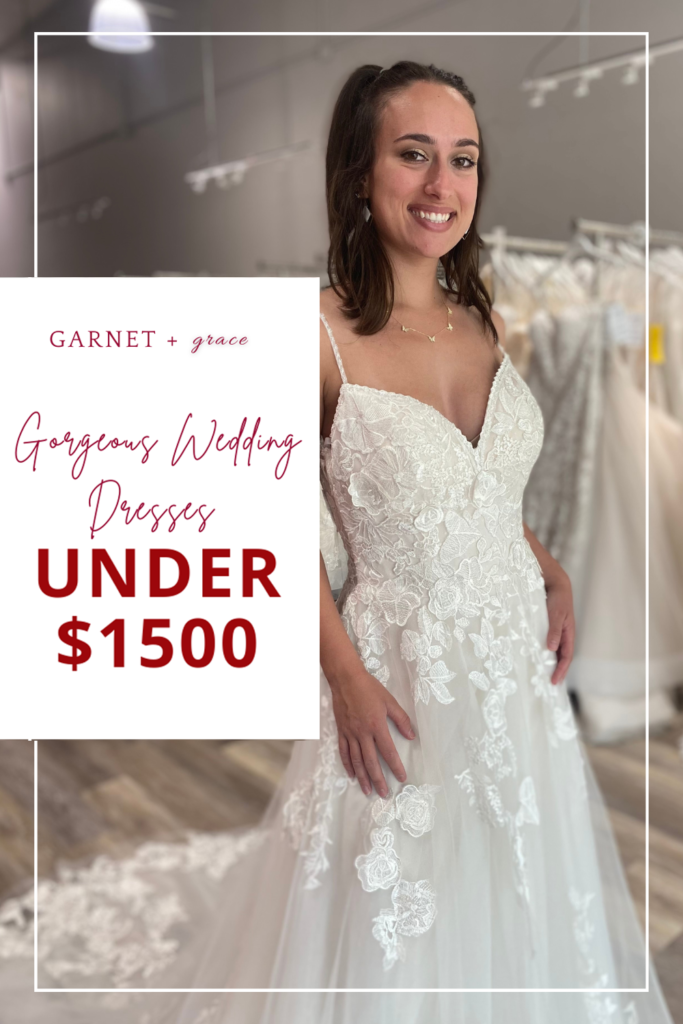 One of our favorite looks includes a boho full lace ballgown. This wedding dress is designed by Maggie Sottero, who is known for their on trend styles and great pricing. This wedding dress a beautiful champagne color which allows the ivory lace to stand out more, making it a great wedding dress for photos. At our East Bay bridal store it is priced at $1499 and with your first visit it would be priced at $1299. For a full lacewedding dress by Maggie Sottero, this is an absolute steal. This wedding dress would look amazing with a belt, sparkly jewelry, and any hair accessory. You can dress it up to be more glam or keep its romantic exuberance. This wedding dress is perfect for a bride looking to show off her waist in a full lace ballgown without having to break the bank.
For our simple brides who want to look elegant and timeless, we have our other favorite wedding dress that checks those boxes. Our next favorite look for $1500 and under is our clean crepe fitted. This dress may not have anything on it, but still is a statement piece. This sleek and sexy wedding dress has a V-neck and spaghetti straps, which allows for a beautiful open back. Not only is the back open, but it has a trending cowl back. This dress retails for $1399, or just $1199 on your first visit. Finding a crepe wedding dress like these anywhere nationwide averages for $1899. This wedding dress is an amazing steal for having all the trending elements and will work for any venue.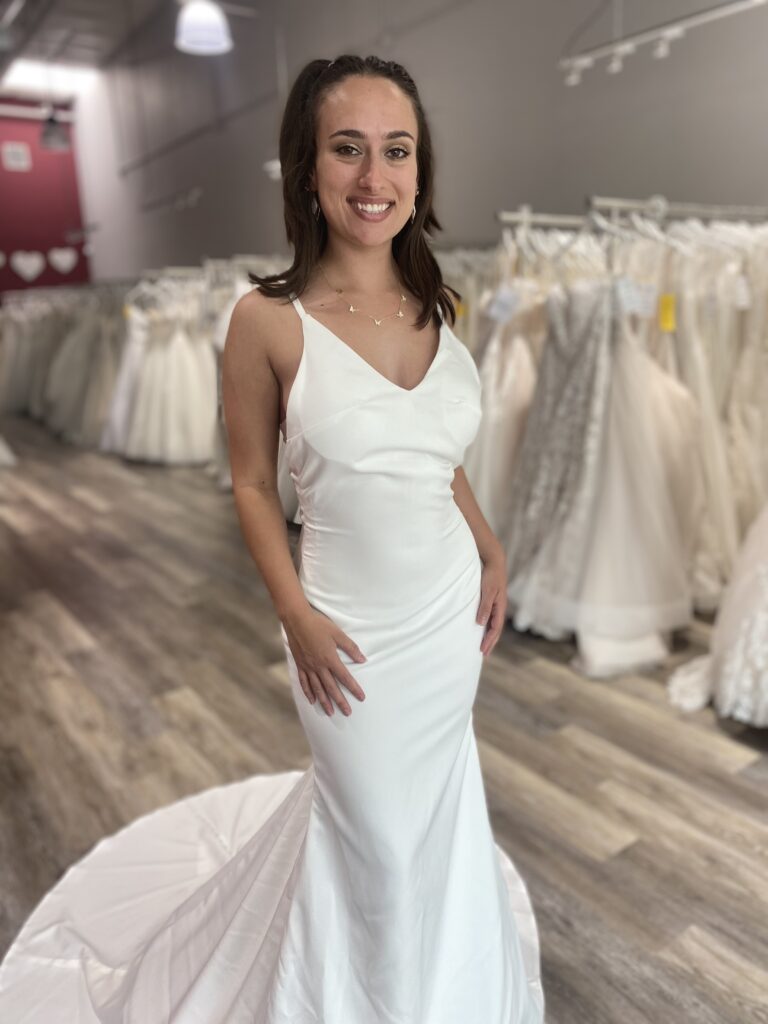 For our brides who are looking for a flowy, aline wedding dress at a great price, we have the perfect A line for you. If looking modestly whimsical is your wedding day goal, this Allure spaghetti strap lace and tulle aline would be the ideal wedding dress for your big day! The unique scattered 3D design gives a fun touch while still giving the bridal look. The modestly cut vneck neckline, gives enough coverage without hiding everything. Matching this dress with a finger tip simple beaded veil would match the simple beading on the spaghetti strap; tying the whole look together for a fantastic price! This dress retails for $1599, dropping to $1399 on your first visit with us. WOW!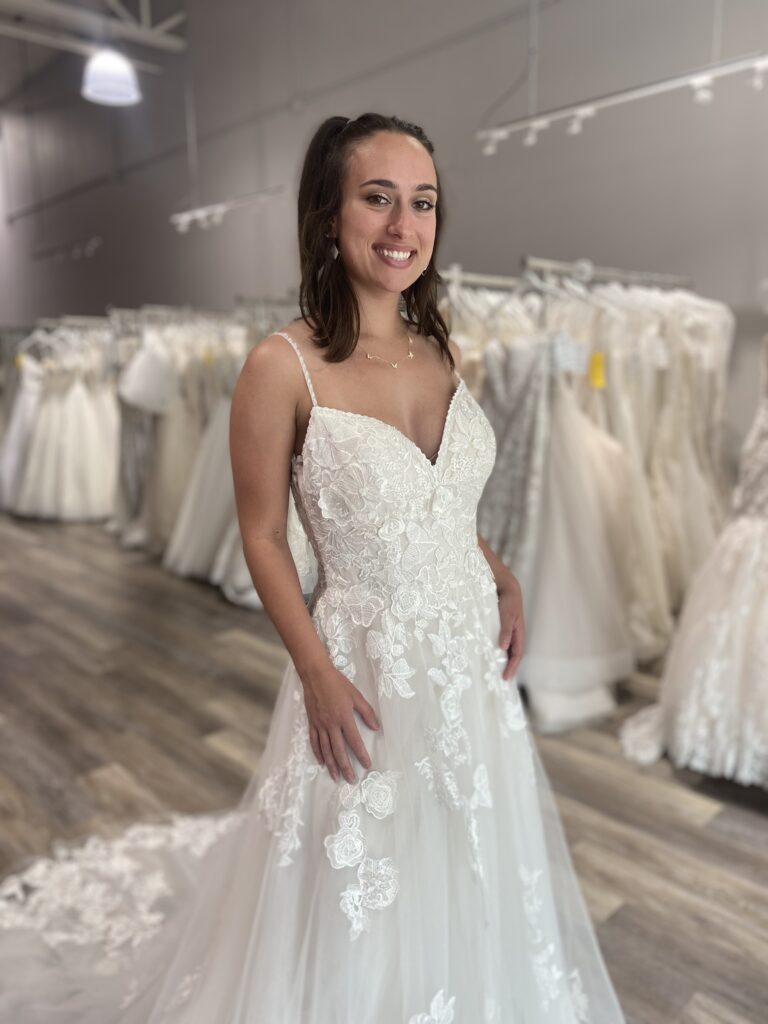 With prices booming across the globe, finding the perfect wedding dress for the big day can seem like a struggle. At our bridal store, finding a wedding dress on a budget in the Bay Area is no problem! Do not feel like you must sacrifice your vision for the bank, find your dream discount wedding dress at GARNET + grace! Looking for a cheap wedding dress? Our annual wedding dress sample sale is July 16 – 31; book your visit today!