For a lot of couples out there, COVID-19 has put a damper on their wedding planning, amongst other activities. But we all are making the best of what we can. Don't let this pandemic completely destroy the activities that you have planned for your wedding. There are a lot of brides that are opting for a virtual bridal shower, for example, and still having a blast. Here are our Top 5 Virtual Bridal Shower games that you can enjoy with others, and it's a great way for your friends to meet each other.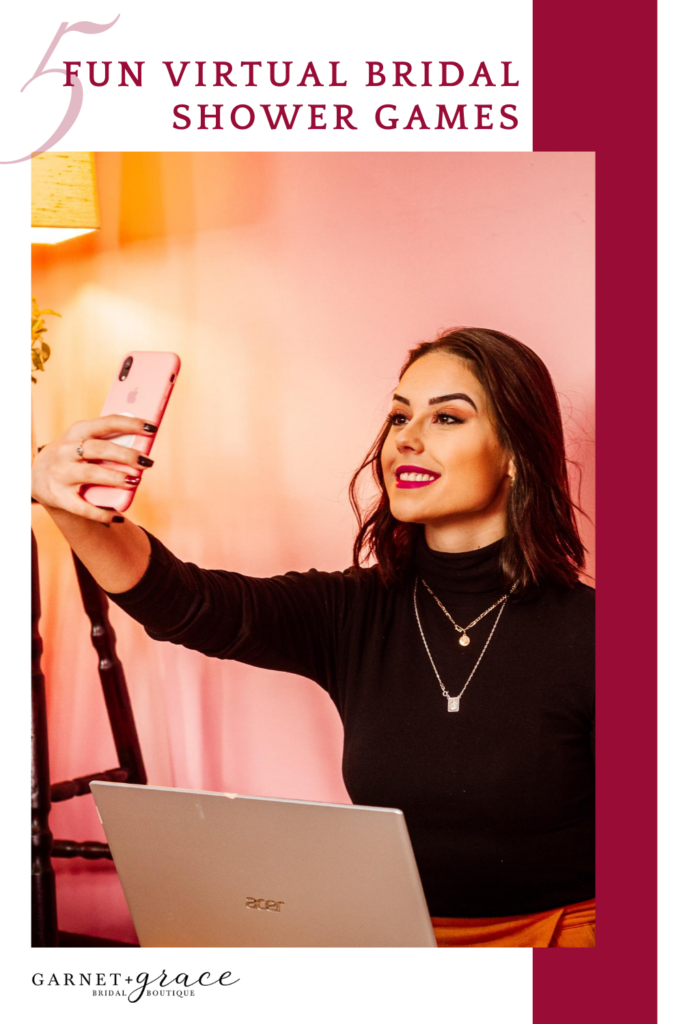 These fun virtual bridal shower games can be sent to your guest ahead of time and there are many different cute ideas to present them.
1. Wedding Dress Designer
This is a fun way to bring out the creativity in your guests. Have them grab their IPad or phone and a piece of paper or you can even purchase pre-made cards like these on Etsy and see if they can draw what they think your wedding dress looks like. Pick a drawing that's closest to what your bridal gown looks like or who has the best picture. Should be lots of fun seeing some of the results.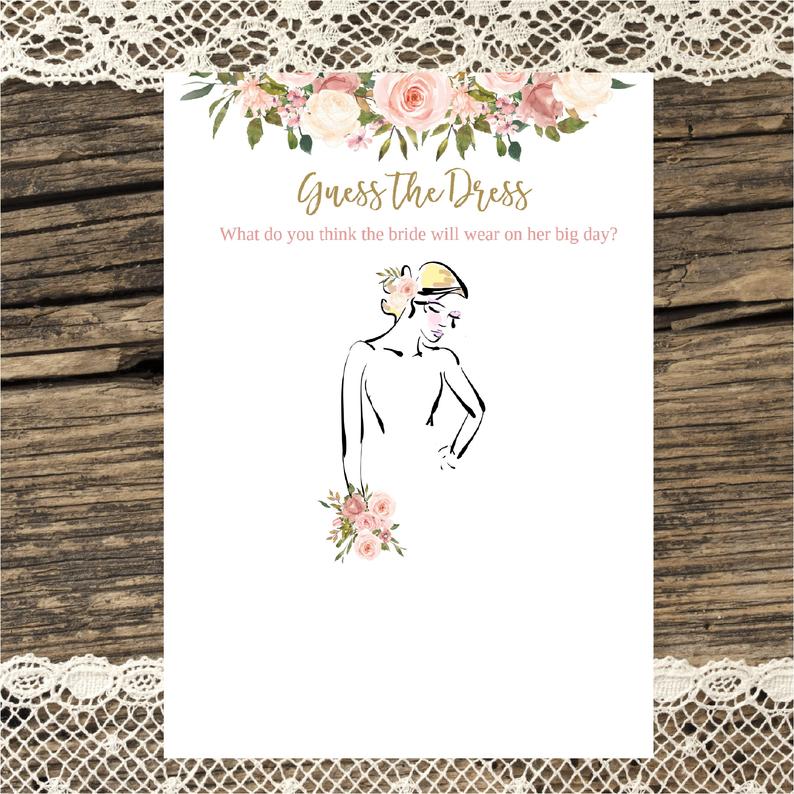 2. Say Yes to the Toilet Paper Dress
This is also a fun and creative game for your guest to enjoy right in their homes. We think the toilet paper shortage is over. Have everyone take a roll of toilet paper and go at it. See who has the best designed wedding dress. There are sure to be some crazy looking dress but a lot of laughs.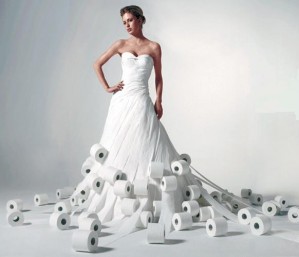 3. Guess the Kisses for the Mrs.
This a fun and easy game and somewhat of a classic party game. The bride fills up a jar of kisses candies and have every one guess how many kiss are in the jar for the soon to be Mrs. This a great game to give a prize for, such as a gift card or a really nice goodie bag.
4. Bridal Bingo
This a new twist to a classic game we all love! Bridal bingo is also a game where you can have pre-printed game cards made and sent to your virtual guest so that everyone can join in. As the bride opens her bridal shower gifts, your guest will mark a square on her Bingo until someone wins. Sounds like a lot of fun, and who doesn't love a little competition? Check out these printed game cards from Zazzle.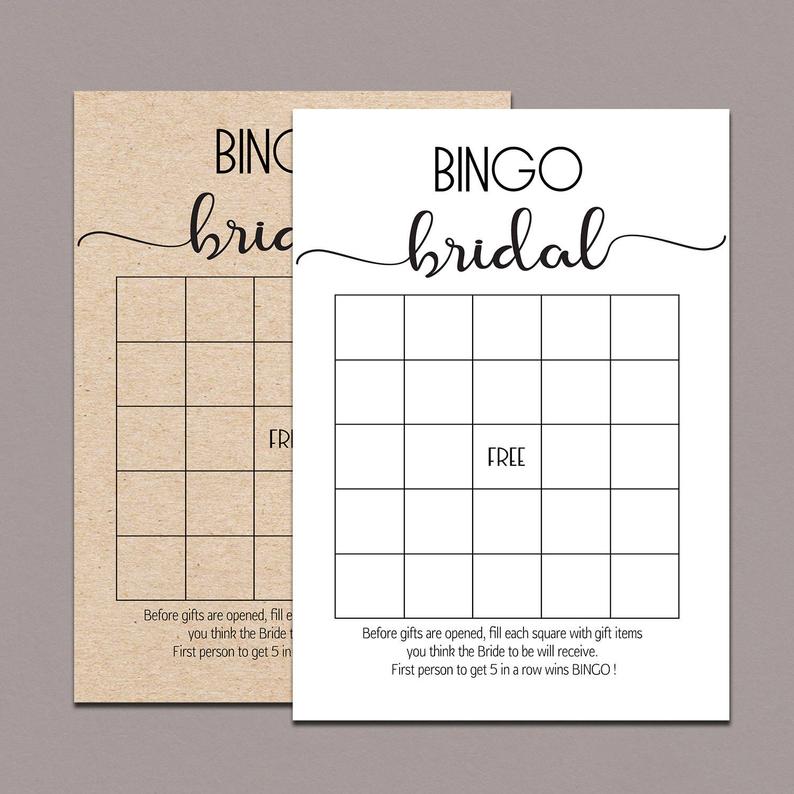 5. How Well Do You Know The Bride (Trivia Game)
Usually the people who are close to the bride are invited to the bridal shower and have known the bride for some time. This is a great game to see how those guests to show how much they truly know the bride. The bride can make printed game cards with various personal questions about herself and the groom possibly. You can give them a time limit to answer the questions and see who gets the most correct. It's a good game for those who may not know the bride as well to find out some new and interesting things. Check out MyPartyGames.com to order your game cards or you can find free printable cards online.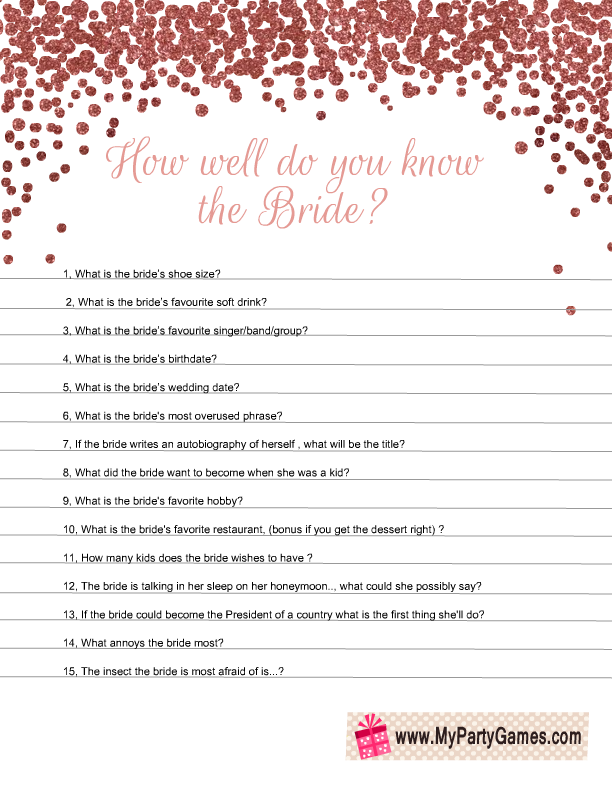 So don't let a pandemic ruin one of the specials days of celebration for your wedding. So get those evites ready and prepare for some virtual online fun with the ones you love. Oh, and there should be mimosas involved for a little extra added fun!!