Every bride has dreamed of her wedding day and when the time comes that's when the planning kicks in. There are so many decisions that need to be made. From the venue to the wedding dress to choosing your colors. But the most favorite part for brides when wedding planning is finding the perfect wedding dress for your big day! So here are 5 tips for wedding dress shopping.
Have a date and a venue set
The venue is probably one of the top most important things to book when you start planning your wedding. This is important to do so when you come to find your wedding dress there is a time frame that helps the bridal shop know the timeline. There are two ways to get a wedding dress, custom order or buy off the rack. Custom ordering a wedding dress can take 6-8 months, plus alterations. So you need to have your wedding date set so you know if you have time to order a bridal gown. Bridal stores like GARNET + grace sell all of their wedding gowns off the rack, so your date doesn't matter.
But having a set venue does – you don't want to buy a bridal gown with a big ballroom in mind, only to later decide you want to get married on the beach. Wedding dresses are generally not returnable. So know your venue before you come bridal gown shopping!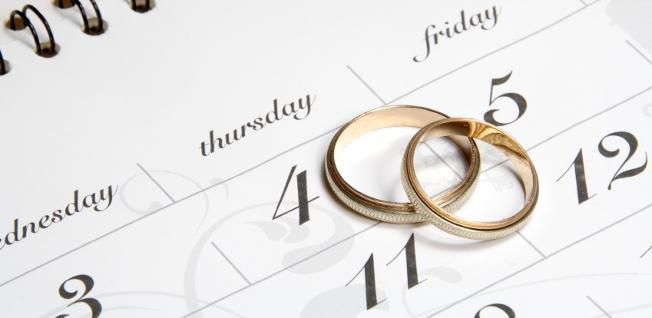 Have a budget and know who is paying
Setting a budget for your wedding dress is very important when wedding dress shopping. This helps your stylist knows what dress options to pull for you in the style that you're interested in. Just a heads up, the more details such as lace, beading and sparkle may increase the price of the dress. The average wedding gown price is anywhere from $1500-$2000. It's important that if you are not purchasing your wedding dress and someone is gifting it to you, have that person present when you are shopping. You may find your dress at your first store and may miss out if you can't put down a payment.
Pre-shop the bridal shop
Do your research on the bridal shops that you plan to visit. You want your dress shopping experience to be a magical moment. Find out if they have wedding dresses within your budget to make sure you have options before you visit. Thanks to sites that allow businesses to be reviewed by customer like Yelp or Google, brides are able to get an idea of the experiences that other brides have had in the past. Following bridal shops on social media keeps brides up to day about upcoming promotions or new wedding dresses that may arrive in the store.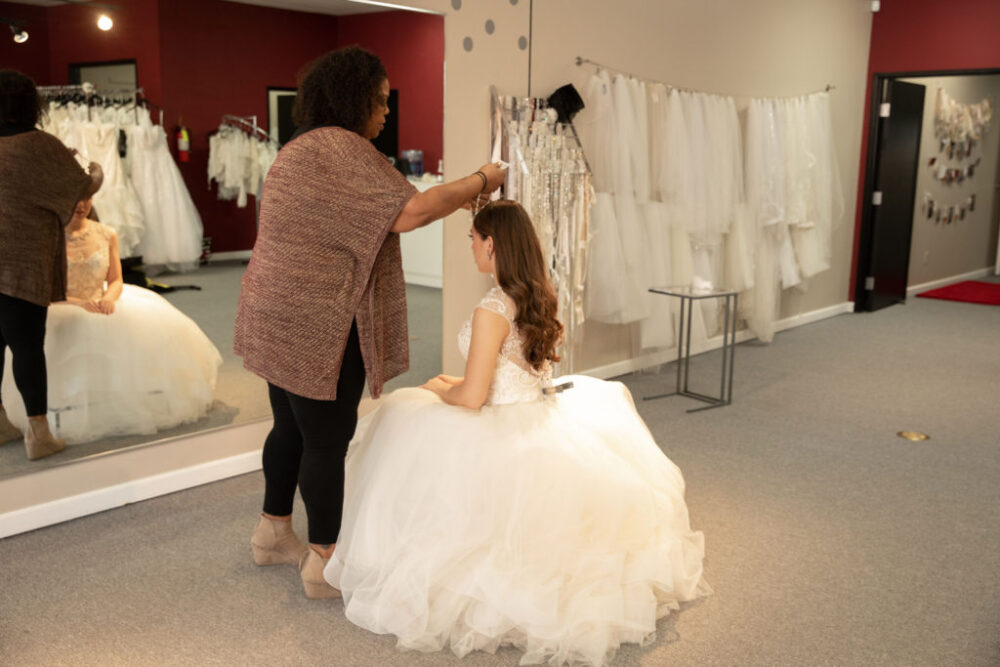 Make an appointment
The next step would be to schedule your appointment with the bridal shops you would like to visit. Most brides prefer a weekend appointment which can be sometimes harder to book where as a weekday appointment can be a little less busy. We recommend keeping the guests you bring with to a minimum; sometimes too many opinionated guest can make the bride's experience a little overwhelming and confusing. So choose the most important people to have for your shopping experience. In 2020, many bridal shops will require an appointment and have to limit the number of guests you can bring due to local requirements regarding covid-19.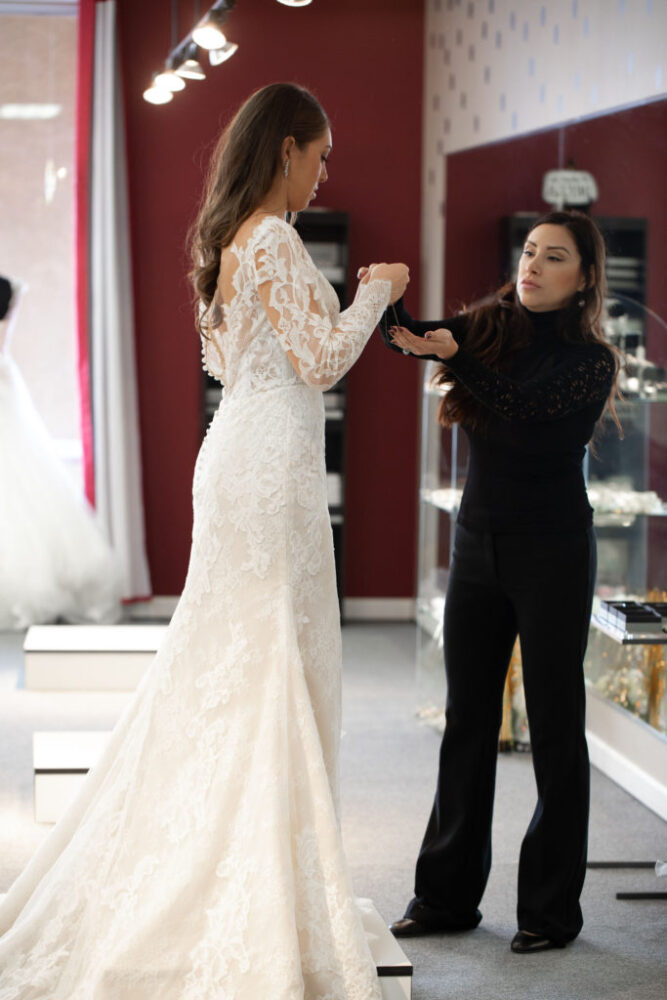 Bring your inspiration photos
Doing your homework before start your wedding dress shopping just makes the process go just a bit smoother. So get on Pinterest or check out designers' websites to get some inspiration of what style of dress you are interested in walking down the aisle in. Create a Pinterest board that you may be able to share with the bridal shop prior to your appointment or have them on hand when you are actually in for your appointment. It'll give your stylist an idea of what details of a dress that you like.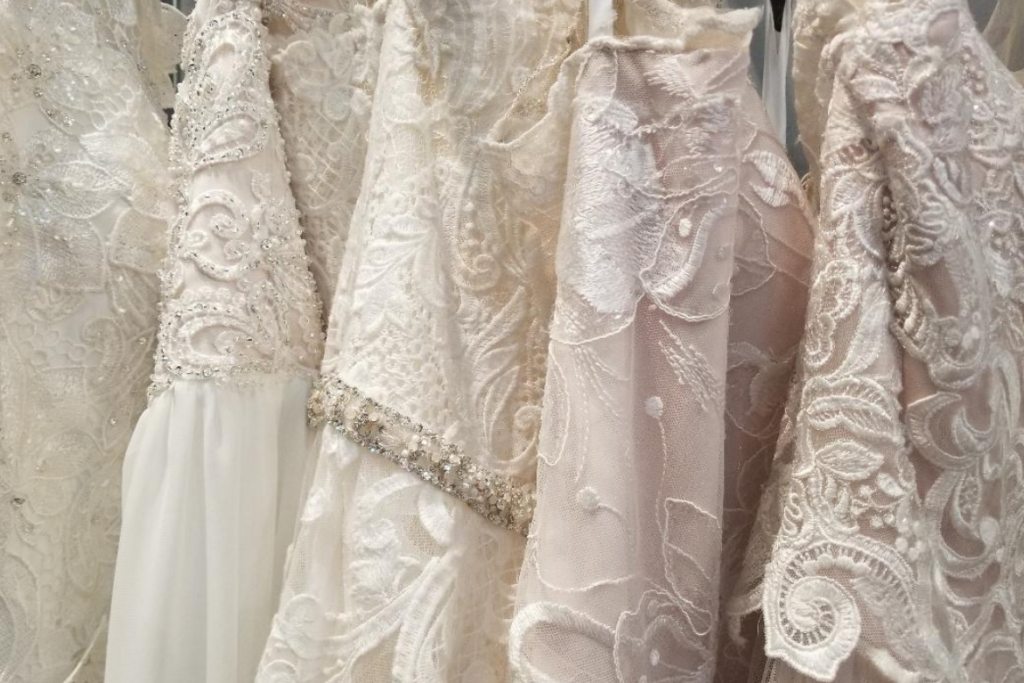 Although planning for your wedding may seem to be stressful at times there are the fun and important memories that you will cherish forever. Especially when you are shopping for your wedding dress. So grab those who are special to you and find your dress. To visit GARNET + grace Bridal Boutique and check out the over five hundred discounted designer dresses we have in stock. Visit our website www.garnetandgrace.com or give us a call 562.315.5581 for our Whittier location or 510.363.9857 for Hayward.