Not only have brides waited long enough for that very important day to walk down the aisle and say "I do" to the loves of their lives, but everyone has waited long enough on their couches in sweatpants in lockdown. 2023 is the year to try something ethereal, romantic, and totally outside of the box that still feels comfortable and safe. Long lace sleeve wedding dresses are the perfect feature for any wedding dress that checks off all of those boxes. Here are a few of our favorite lace long sleeve wedding dresses in our Whittier, California bridal store!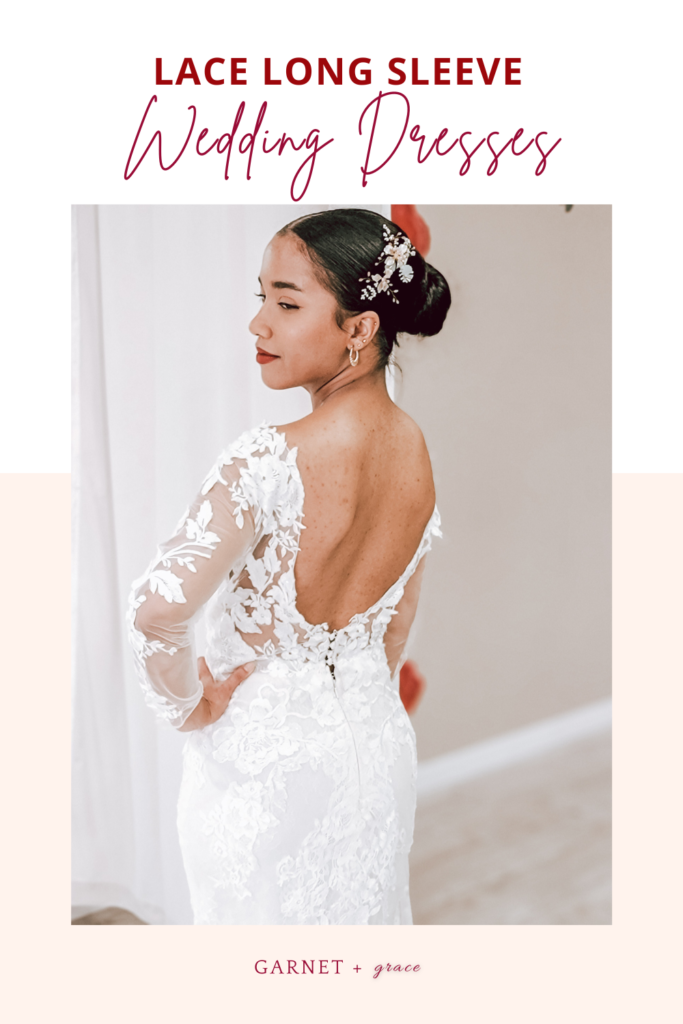 Long lace sleeves on a wedding dress can be made many different ways. One type of sleeve could be made from a simple Chantilly fabric, which is only one layer made from the shoulder down to the wrist with design throughout the whole thing. Another type of sleeve has one layer of illusion, which an entirely see-through fabric that can come in ivory or matches your skin tone, and had lace appliqués scattered throughout the whole sleeve. The lace appliques can either be composed of antique lace, natural floral lace, or a combination of both.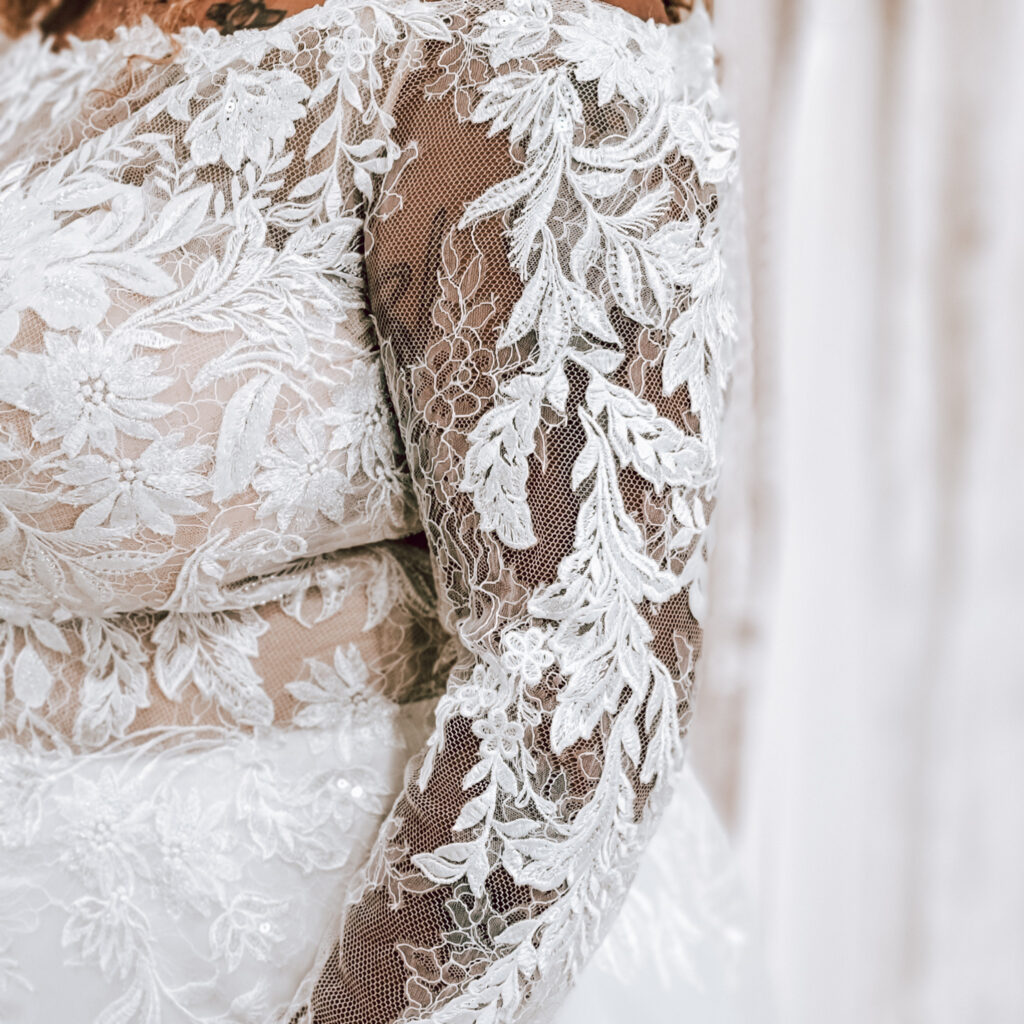 The best part about a wedding dress with long lace sleeves is how elegant and dramatic they look on the bride who wears them. Sometimes they can look classy and timeless. Other times, it can look like the lace patterns are magically attached to your arms, leaving your guests in shock and awe.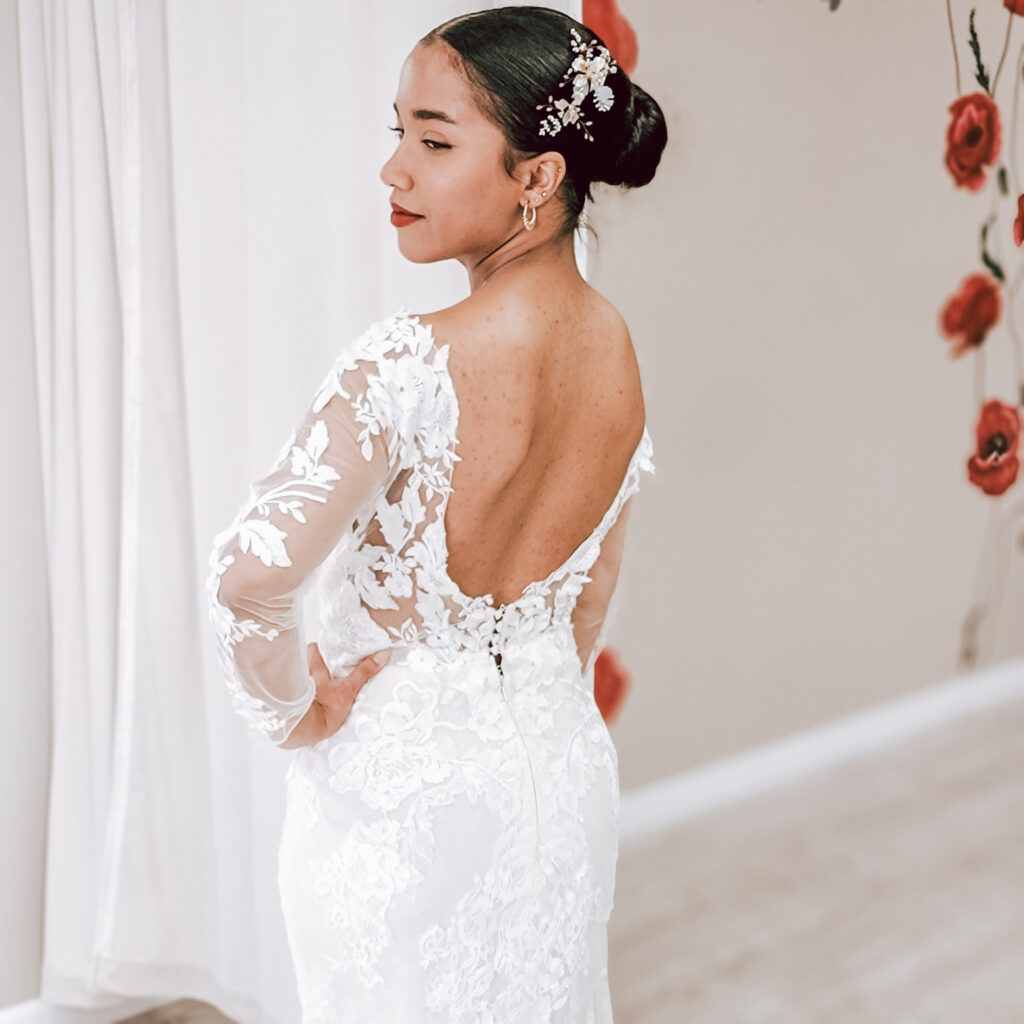 It can be hard to find a wedding dress with sleeves in bridal stores. That's why we offer our brides a chance to add sleeves on to their wedding dresses and collaborate with our stylists and seamstresses to create a look that is made exactly for the bride and her vision. Having a look that is completely unique and special to the bride and her wedding is an opportunity that can't be passed up!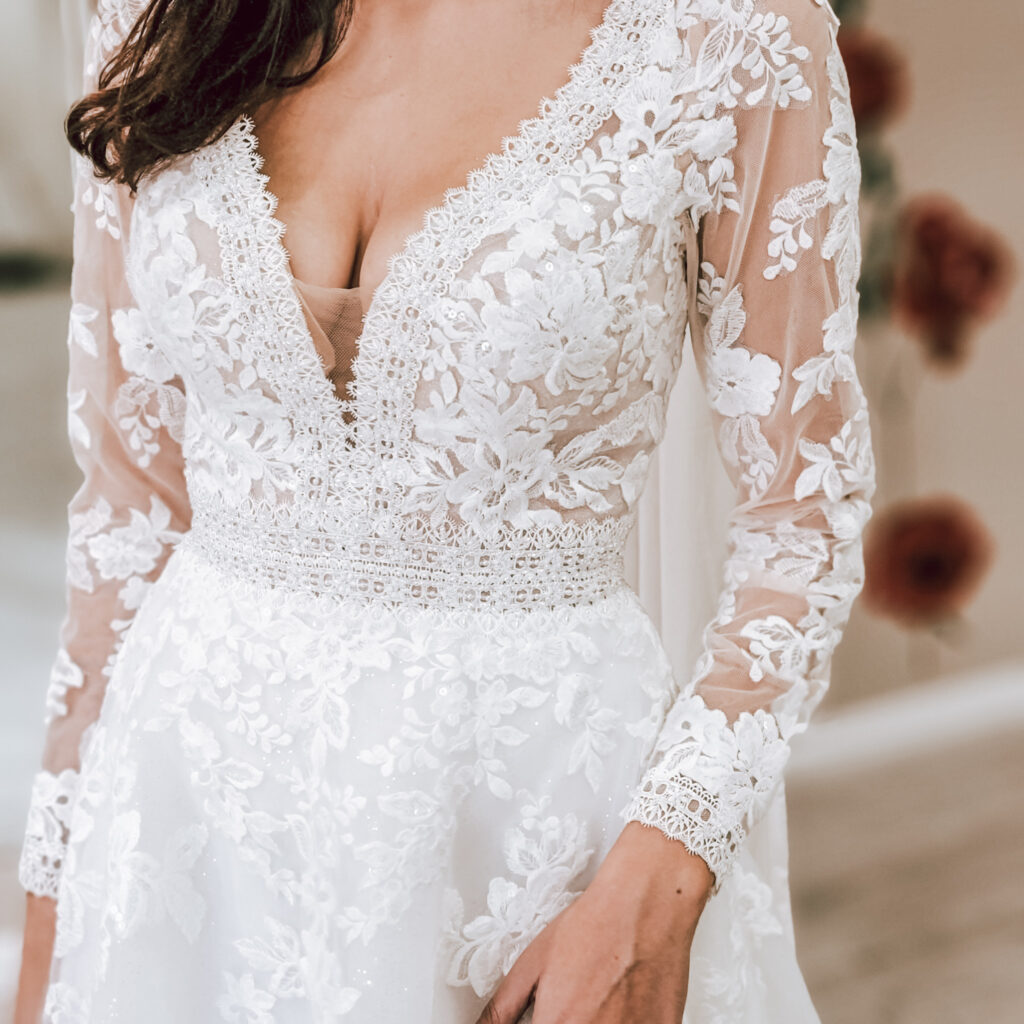 If you're curious to know more about lace long sleeve wedding dresses and how to make your special look, you can book a wedding dress shopping appointment on our website or give our bridal stores a call. We have a bridal store in Whittier, California and Hayward, California. Both locations sell off the rack wedding dresses in sizes 0 -28. Save up to 60% on retail prices on designer wedding dresses. Book today!