It's not always easy finding the perfect wedding dress to match the perfect wedding venue. When it comes to wedding planning things don't always go as planned. As you can see from the recent years things can easily shift directions but that doesn't mean your dream wedding can't happen the way you envisioned it. If you are wondering what kind of wedding dress fits into your wedding plans you came to the perfect place. Here's a guide on how to pick your wedding gown based on your venue.
Beach weddings have become popular in the past couple of years. There is something romantic about the beach, whether it's the colorful sunset or the soft breeze that makes it a great option for a ceremony venue. The beach allows brides to explore different options for their wedding day. An a-line wedding dress is a great option for a beach venue because it has a flowy skirt that makes it lightweight and airy, allowing it to flow through breeze for the perfect picture.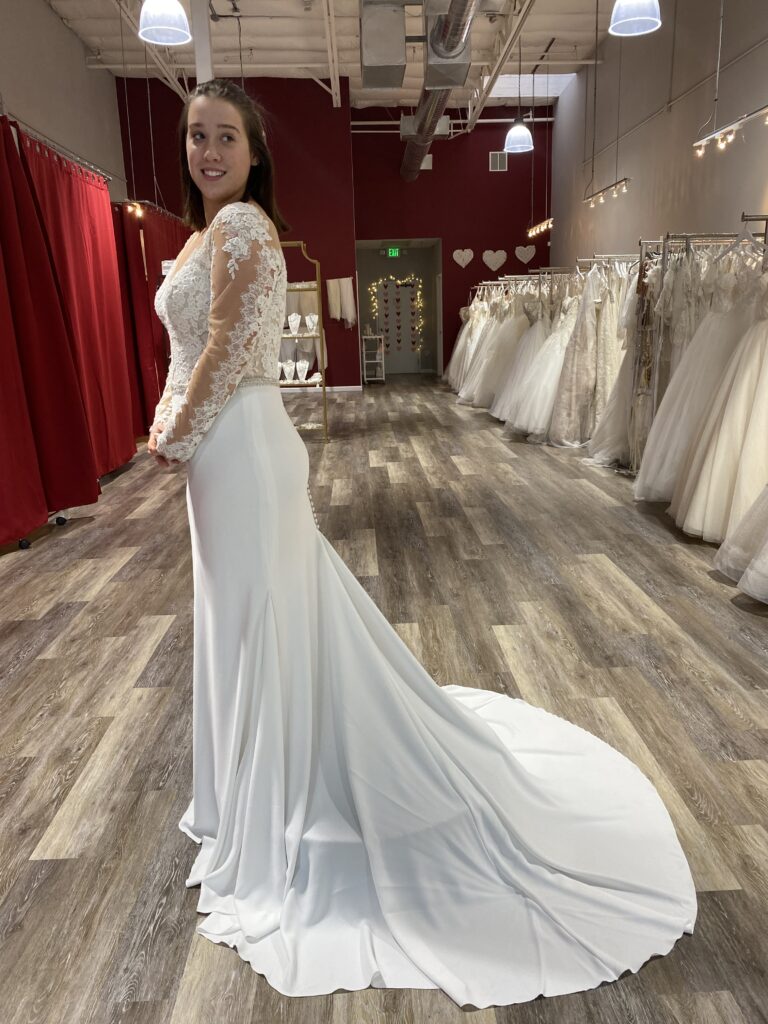 A-lines are typically very fitted up top and free flowing at the bottom. This design makes it ideal for walking through water and creates a great photo opportunity of your dress flowing in the wind. You can also go with the clean look by wearing a crepe fitted gown. A clean look allows you to have a simple and bridal look. Adding lace elements can give it an outdoor theme and adding an element of bling can tie the venue sunset and your dress together.
            If you love the outdoors, I bet you've considered a garden wedding; whether it's in the back yard or at a botanical garden. When our brides tell us they are having a garden themed wedding, our stylists think about minimal lace. A lace bodice that trickles down the skirt adds a delicate, but enchanting element to the venue. When you are surrounded by beautiful flowers and scenery a little bit can go a long way. Floral lace adds a very whimsical and soft touch to a wedding dress. The way the dress embodies the whole venue is always a gorgeous and elegant touch. Floral lace can be found on fitteds, a-lines, and ballgowns, allowing any type of dress to match this venue.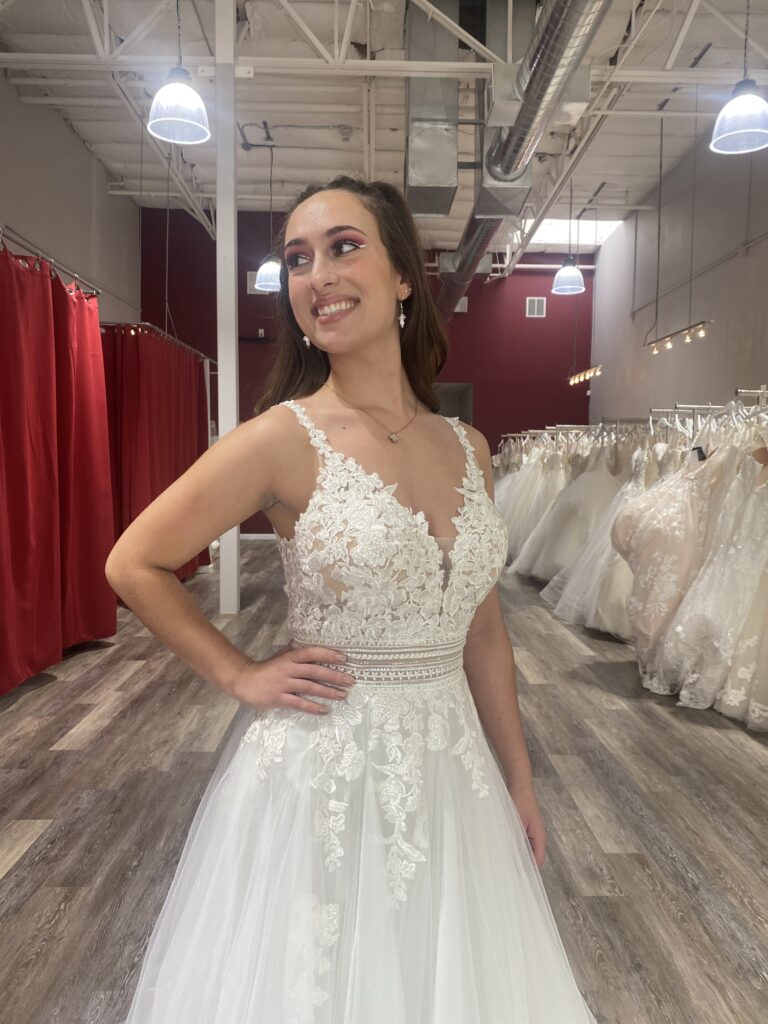 Not everyone is considering a big venue for their wedding day. City hall in San Francisco, California is a beautiful and intimate way to tie the knot with your fiance. A lot of brides feel that they shouldn't get an extravagant gown for city hall, but city hall is what you make of it. Having a long train with beautiful beading can look amazing in a picture on the stairs with the lights twinkling off the gown. Or you can go with a gown that is simple and elegant at the same time. Ballgown, aline, or fitted, you're sure to fit in with the scene.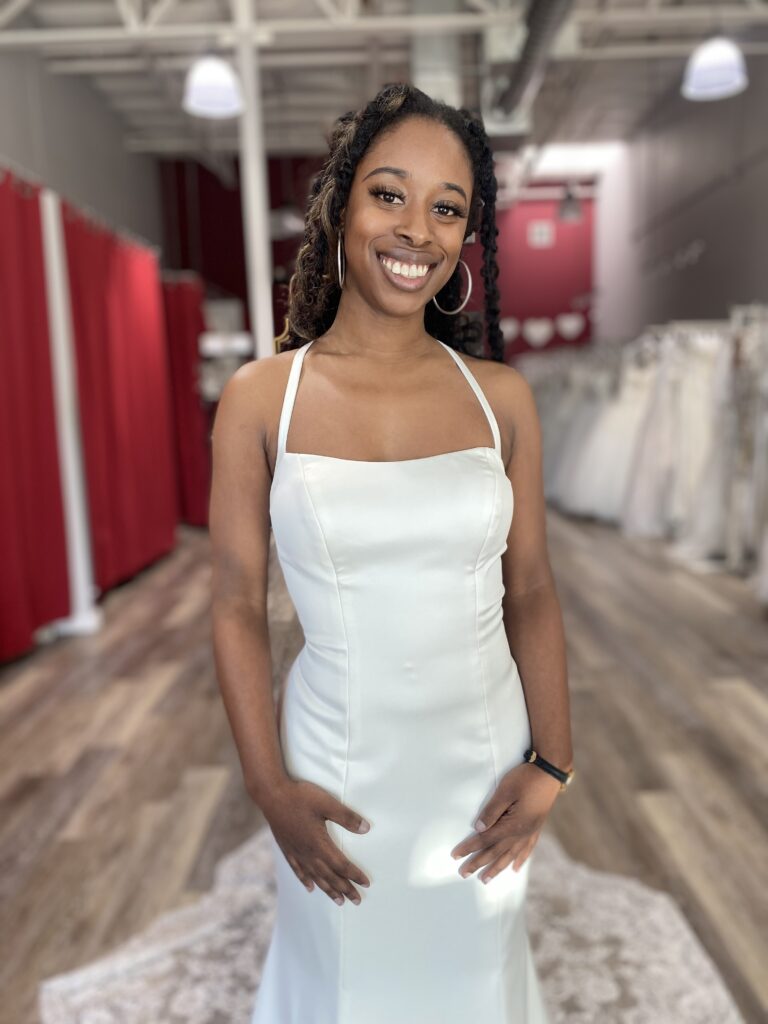 Your wedding day is what you want to make of it. Don't restrict yourself by only allowing yourself to only fall in love with the wedding gown based on the venue. There are guidelines you can follow to help you find the one, but the feeling you get in the gown that you didn't expect to love is the magic of bridal itself. Lean on the expert bridal stylists at our Whittier, California and Hayward, California bridal stores to help you find the perfect wedding dress for your big day!