A very special feature that comes to mind in wedding dresses is sparkle. However, something not everyone knows is that there are so many ways to sparkle in bridal. You can have hand sewn beads on your wedding dress to add a big sparkle (and price tag!), you can have a twinkle with individually added sequins, or you can shimmer with a layer of glitter tulle. Shimmer is the best way to express the joy that a bride feels when she's getting married through its light weight and brilliant yet subtle effect it brings to a wedding dress. Here are some shimmer wedding dresses you will love!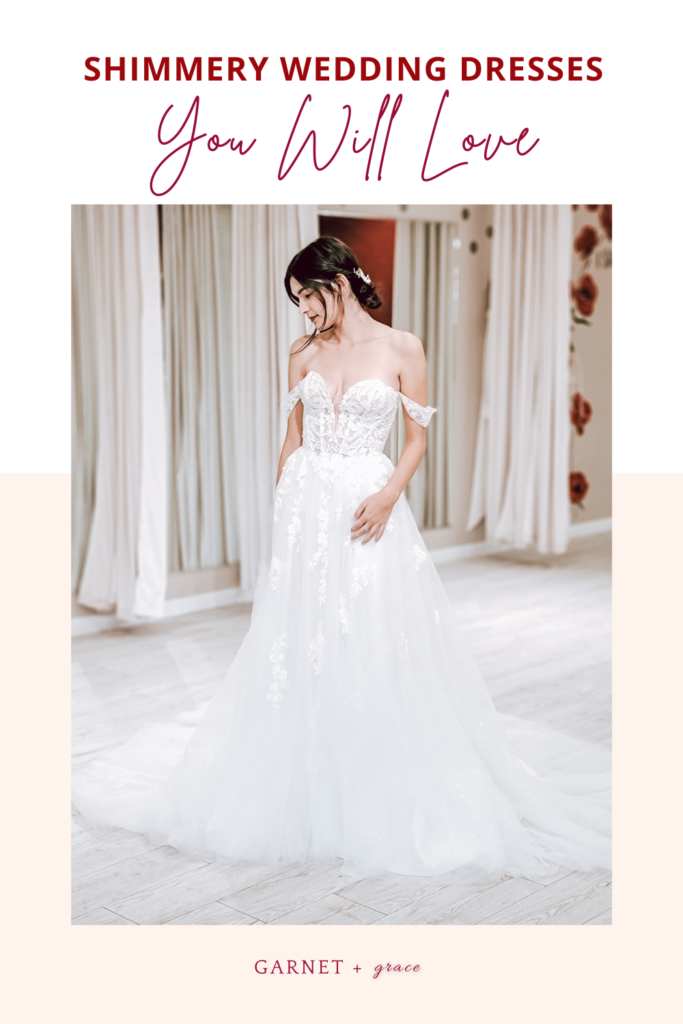 Shimmery wedding dresses are not only an expression of joy, but it's also joyful for your wallet as well. Because it's so lightweight and easy to carry, glitter and shimmer is much less expensive than hand sewing beads and sequins into a wedding dress.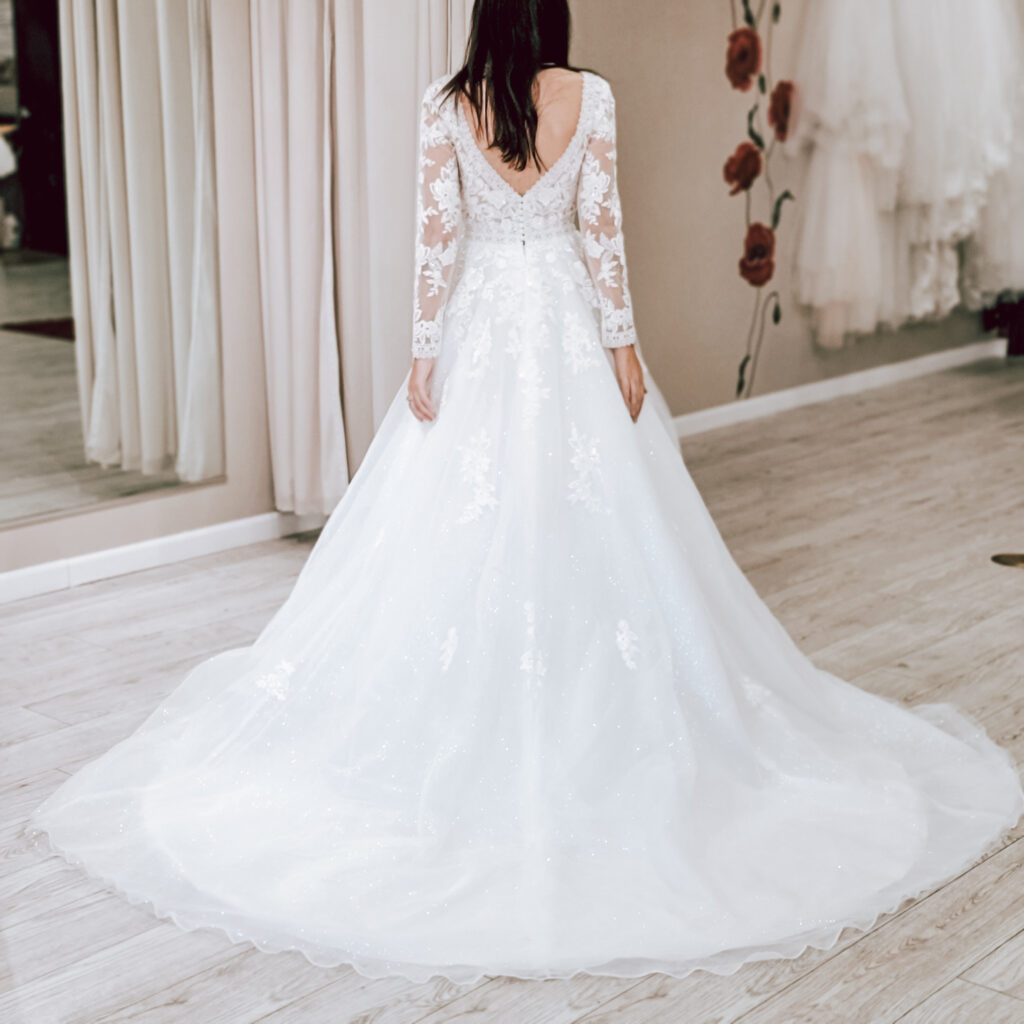 You'll be able to jump for joy and feel weightless and whimsical in this romantic addition to your wedding dress. Shimmer amplifies the beautiful personality that you are and puts you right on display for your guests to enjoy. They won't be able to keep their eyes off of you! This long sleeve aline wedding dress has glitter in the skirt – it looks amazing under the lights!
It's important to remember that your wedding dress is a special garment that you'll only get to wear once on one of the most important days of your life. You won't get another chance to wear something like this again. Why not go all out with something that puts your personality and excitement of display that is constantly moving and dancing all around your dress? This gorgeous aline wedding dress has a layer of glitter tulle that adds a subtle shimmer to it.
At GARNET + grace Bridal Boutique, we have so many wedding dresses with that special amount of shimmer, but if you find a wedding dress that doesn't have it already included, talk to your stylist and your seamstress about adding that layer into your bridal gown. It may be that feature that takes your dress to the very next level. Book your one on one wedding dress shopping appointment in our showroom today!