Giving our brides the best wedding dress shopping experience is our priority at GARNET + grace Bridal Boutique. We love creating a fun comfortable environment for all our brides when they come in for their bridal gown shopping appointments. For brides that want a little extra pampering on their appointment we offer VIB wedding dress shopping appointments, also known as Very Important Bride Appointments.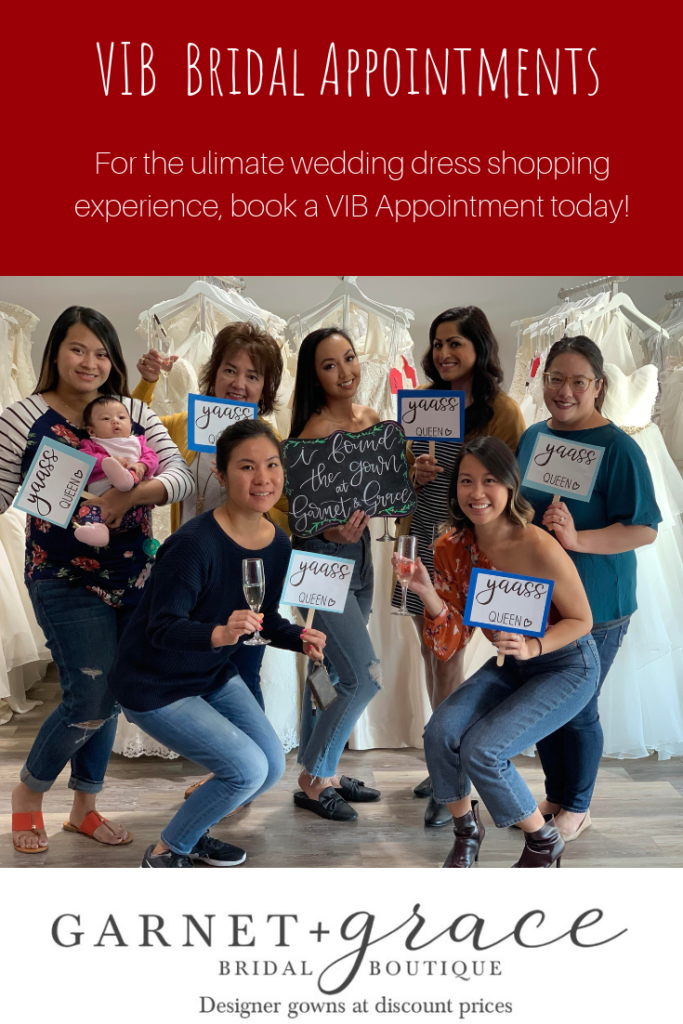 During a VIB Appointment brides will be paired with a Senior Stylist that knows the ins and outs of wedding dresses. Your stylist will be able to answer all your questions you may have. Here's the best part–you get a bottle of champagne for you and your 5 guests! You will be sipping on champagne while our Senior Stylist helps you find the perfect wedding dress!
Our bride Erika recently came in to our East Bay bridal store for her VIB Appointment, and we had a great time helping her find her wedding dress! She came in with her closest girls that included her bridal party and her mom. One of her guests was a GARNET + grace bride herself and referred Erika to us after the wonderful experience she previously had with us. Check out our upcoming blog post about our referral program and how we thank our referring brides.
During her wedding dress shopping appointment her stylist sat down to get to know her and what she envisioned for her wedding. While they sipped on bubbly, our stylist picked bridal gowns that she thought fit her style and personality.
Her amazing bridal party brought in Ariana Grande inspired voting paddles "Thank You, Next" and "Yasssss, Queen", to help Erika find the perfect discount designer bridal gown. After trying some beautiful off the rack wedding gowns, she got down to her top two wedding dresses. What made her fall in love with her bridal gown was a stunning shoulder piece perfect for her since she loves sparkle.  With smiles on their faces and the champagne flowing Erika said yes to her dress with the help of her closest friends and her lovely mother.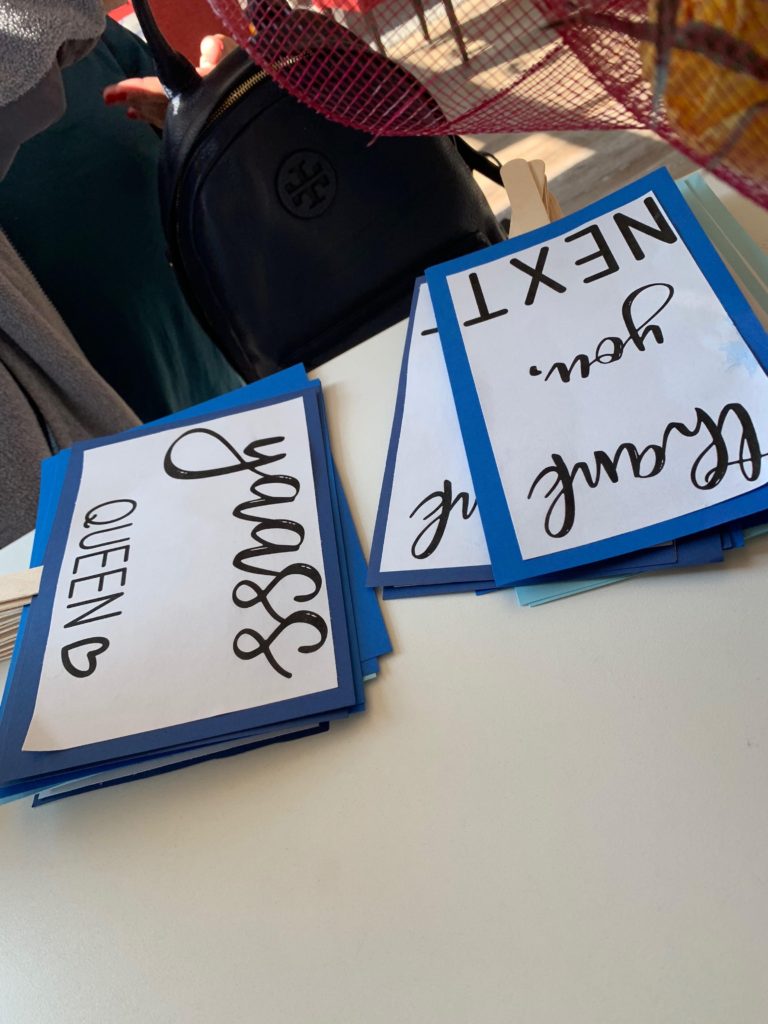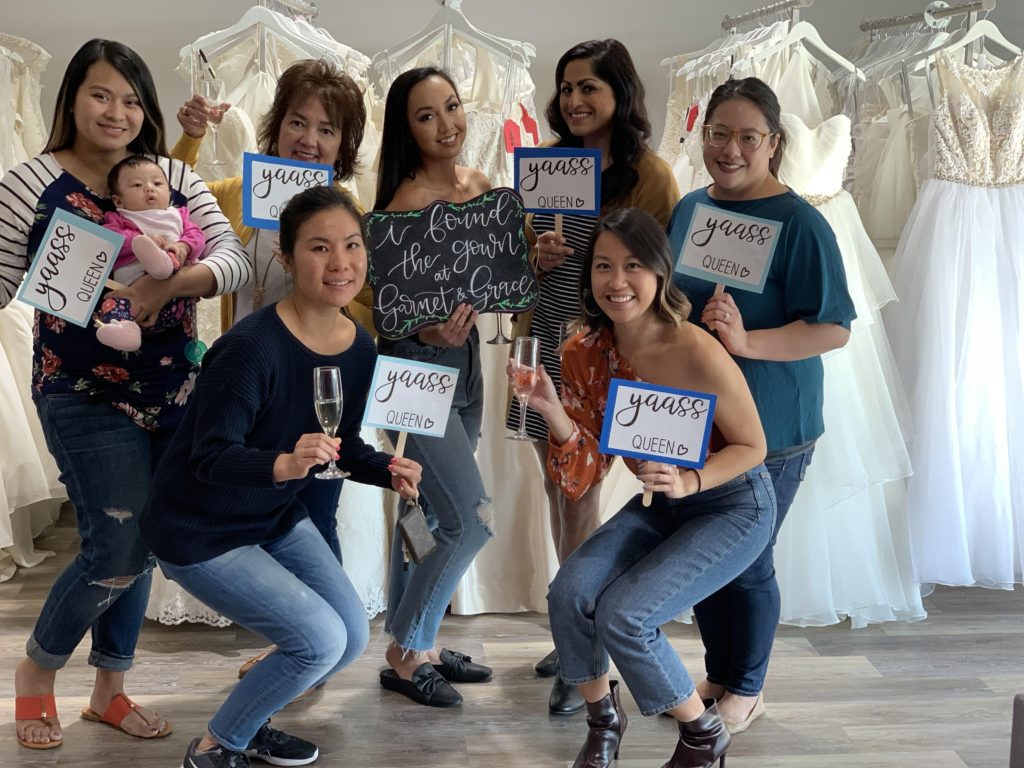 Scheduling a VIB Appointment is super easy! All you have to do is go online and select the VIB Appointment option for our East Bay bridal store or our Orange County area bridal boutique. You can also give us a call and we will gladly schedule your appointment over the phone. We can't wait to see you soon!